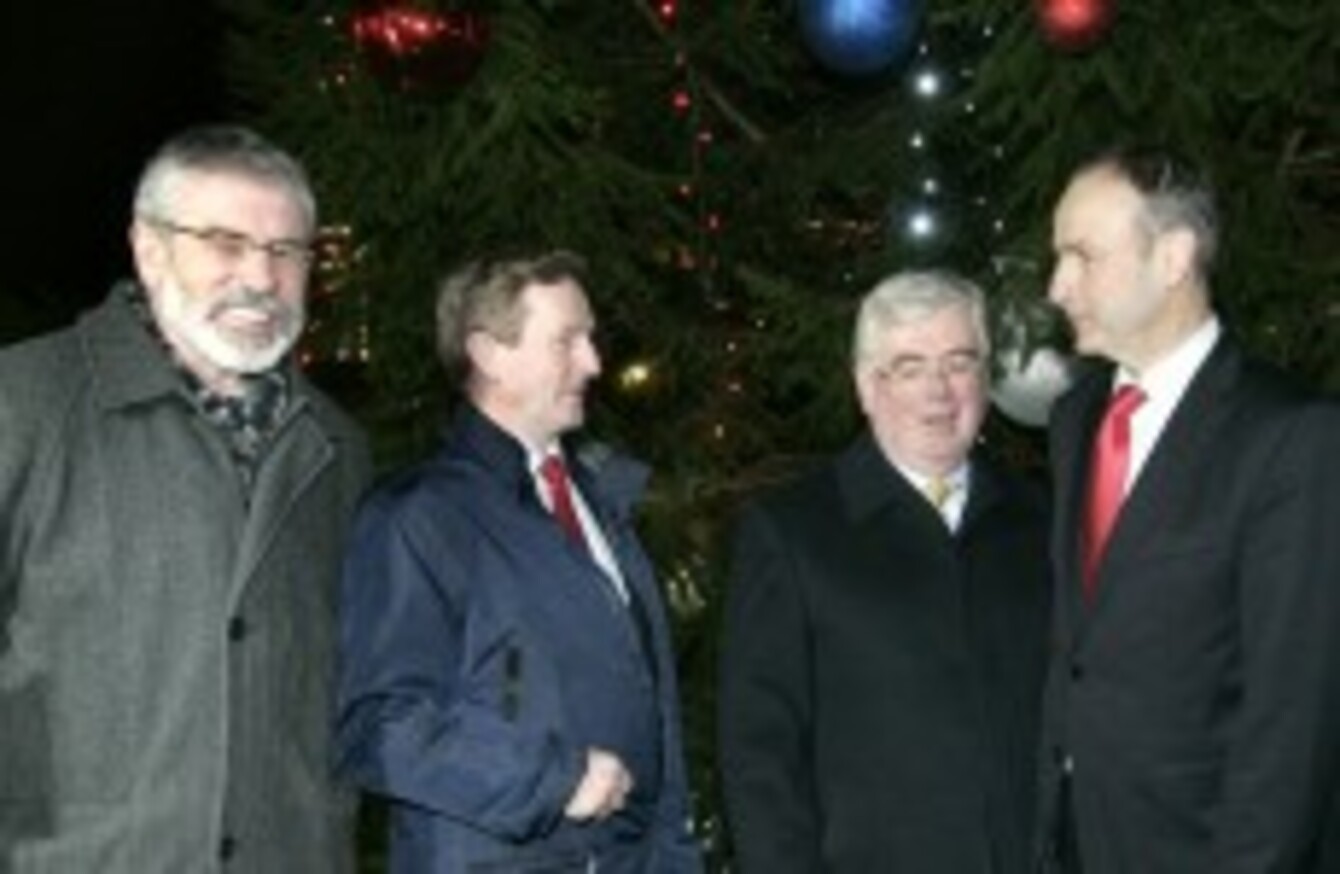 Image: Mark Stedman/Photocall Ireland
Image: Mark Stedman/Photocall Ireland
THE LATEST OPINION POLL out today shows three political parties almost neck-and-neck to lead the opinion polls – with only three per cent between Fine Gael, Fianna Fáíl and Sinn Féin in the Sunday Independent/Millward Brown poll.
Separately, in an interview we published this morning, Gerry Adams has said he plans to lead Sinn Féin into the next election – believing senior figures want to continue the 'transition' that has already brought SF into power in Northern Ireland.
The closeness of the polls means the mathematics of building a coalition will be tricky – and given that none of the four major parties are likely to change leader in the meantime, the poll raises the question of who could be in charge of the next government.
So – presuming that the Taoiseach in the next government will be the leader of the biggest party, who would you like to see occupying Government Buildings after the next Dáil election?