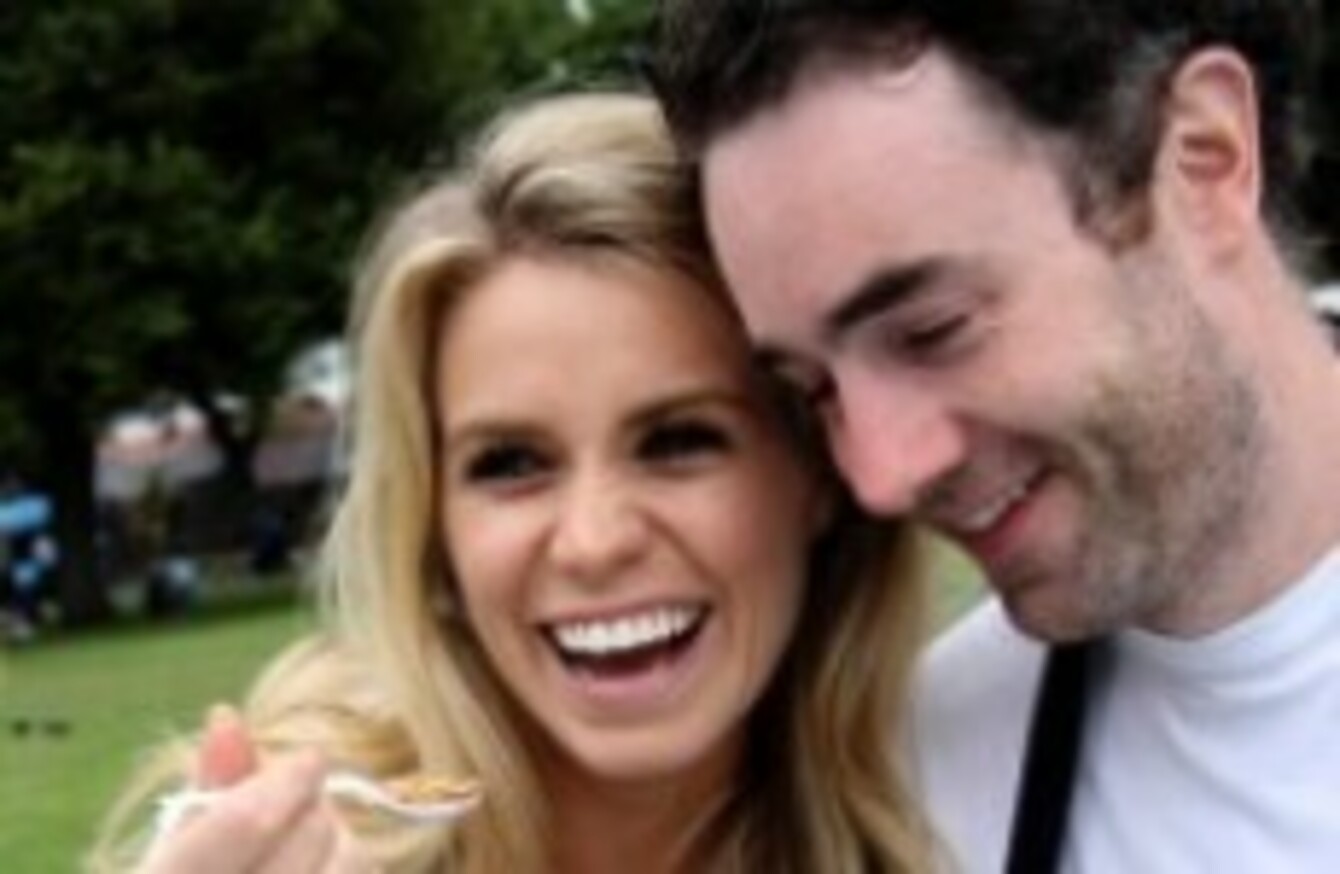 Nobó's Rachel and Brian Nolan
Nobó's Rachel and Brian Nolan
ICE CREAM WOULD have to be one of the ultimate sometimes foods. But one pair of Dublin entrepreneurs, Rachel and Brian Nolan, have been enjoying a year of rapid-fire growth in their food startup, Nobó, by rethinking that whole ice-cream-as-junk-food assumption.
Their brand of dairy- and additive-free ice cream was launched last December after a multi-year food odyssey that began when the pair took jobs in New York during their earlier careers in finance and marketing.
"We were still following and exploring our passion about food; we found it quite an inspiring place – there were a lot of things that we saw there that piqued our interest," Brian told TheJournal.ie.
From there the couple decided to take a leap of faith and moved to Italy, where they spent nearly half a year working in a restaurant in the Tuscan countryside before returning to Dublin.
After their return home, and some 18 months in the kitchen tinkering with ideas, in December last year they launched with three flavours, all using a mix of coconut milk and avocado instead of dairy as a base.
"Dairy-based ice cream never agreed with me – I could never eat it growing up as a kid and Brian was the same," Rachel said.
"I looked at other alternatives and there was just nothing available. And ice cream just tends to be a junk food – it's very high in refined sugar, very high in fats and there are number of other additives in there.
"We started with the idea that we could make something that tasted like ice cream but had some nutritional value and was made from whole foods. It was as much what were keeping out of it as what we wanted to put in."
Some recognition and a whole lot more outlets
The pair began with selling their products through a handful of specialist stores, but the brand got a big boost when one flavour was featured in the top-50 products at the coveted UK Great Taste food awards. Rachel said the recognition was satisfying because it came from a blind judging process during which their produce was scored purely on taste.
The couple also joined the Food Academy program, put together by Bord Bia, SuperValu and the Local Entreprise Office network, which aims to boost the reach of Irish food startups. Nobó products are now stocked in over 300 outlets – including a national listing with the supermarket chain.
Brian, who this year left his career in finance to work full-time on the business, said where earlier this year they had been ordering 20kg bags of ingredients they were now shipping in materials by the pallet-load.
Their production has increased sixfold during the year and their product lines have more than tripled.
Where to from here?
Next year the couple plans to start exporting their ice cream alternative, while they are also working on launching  completely new product – outside their current niche – although the couple wouldn't reveal any more about what they had in the pipeline.
It has definitely been a big year," Brian said. "This was never started as a hobby – it was always started as a business that would grow."
But are the pair worried their business may become a victim of its own success and they will see the idea hoovered up by a big food player if it takes off any further?
"I think for any food business it's always a concern and you are always aware that it can happen," Brian said.
"I think that is why we try and put as much as we can into the brand and put ourselves forward as the brand. We also have a massive support from local people as a small, Irish brand – we are very good at backing our own producers."
This month, as part of TheJournal.ie's ongoing SME focus, we will be looking back on 2014 – and throwing forward to the year ahead. If you know a noteworthy business which has launched this year or an established one which has made a big splash, get in contact with the author below.