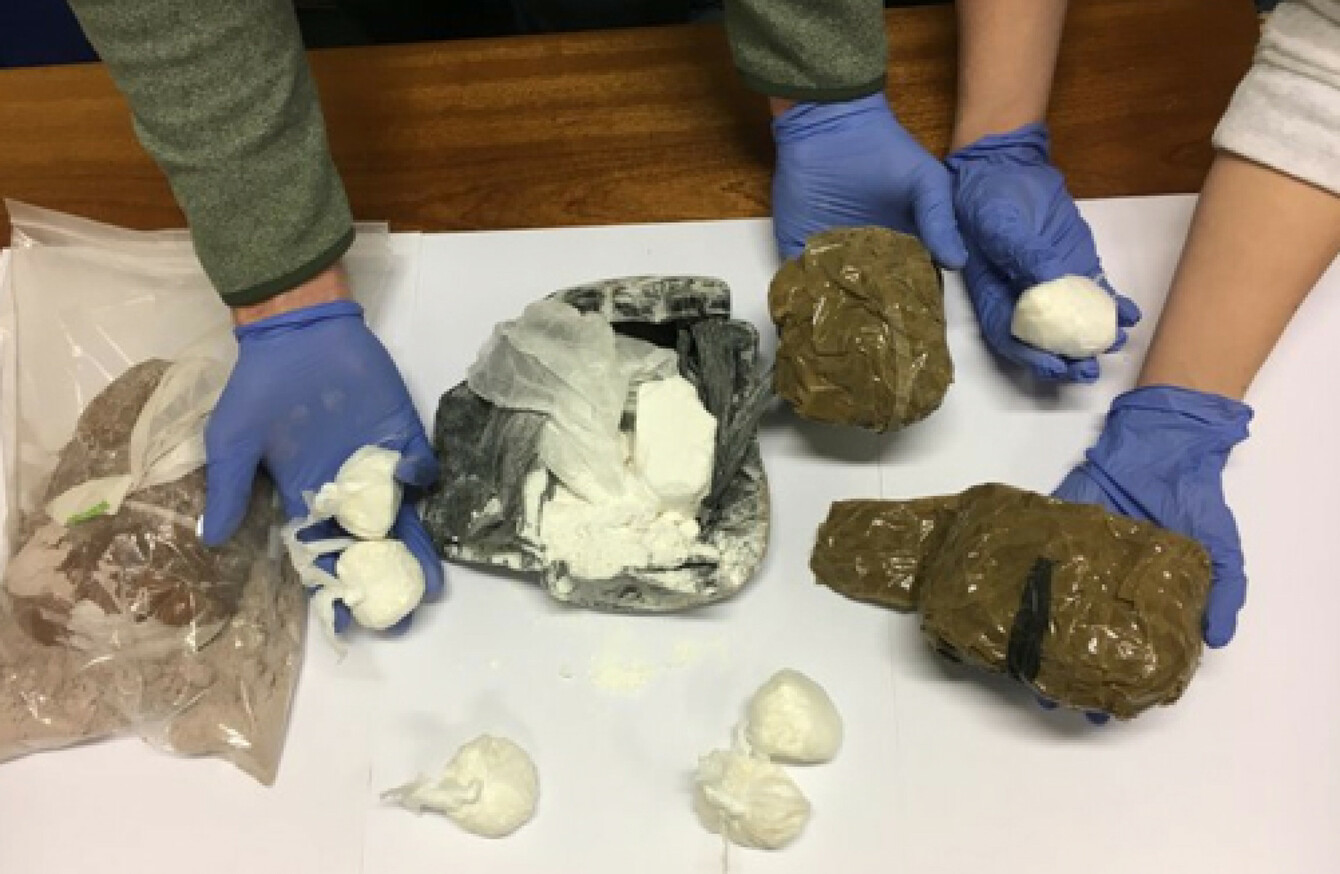 A stock photo of a drug seizure.
Image: Garda Press
A stock photo of a drug seizure.
Image: Garda Press
GARDA DRUGS UNITS in Dublin have had their ability to search the homes of suspected dealers and suppliers seriously hampered due to an embargo on overtime.
Dublin's north inner city, which was the site of much of the Kinahan/Hutch violence, is one of the areas most seriously affected.
A ban on overtime means that officers wishing to conduct searches of homes are now precluded from doing so as it involves around one hour of overtime.
Units based in city centre stations are split into a number of shifts. The search of houses is usually conducted in the early morning.
However, the garda shifts end during these times meaning that officers must do around 1-2 hours of overtime to effectively carry out their duties. This is the overtime which is being rejected.
The overtime cuts are having similar effects in districts around the country but it is more pronounced within the north and south inner cities of the capital where drug crime is more prevalent.
The local dealers have spotted this trend and have responded in kind. Safe houses can now operate with a minimal threat of search and seizure.
According to well-informed sources, drug units need to operate on the element of surprise. A high frequency of searches means that dealers have to routinely move the drugs increasing their chances of being caught.
But fewer searches mean that the element of surprise is pared back once dealers know they are safe once a certain period of time has elapsed.
There are now fears that all the good work done by drugs units will be undone by the cuts.
The news comes as it emerged that units of the Armed Support Unit (ASU) and Special Detective Unit (SDU) which were responsible for high-profile arrests in the Hutch/Kinahan feud had also had their overtime cut.
Garda management has also come under renewed pressure to balance its books after a the Department of Social Protection warned that it was regularly exceeding the overtime bill by €1 million a week.
Files obtained by the Irish Times under the Freedom of Information act showed that over €160 million was spent on overtime last year – in comparison to €91 million in 2016.
An Garda Síochána was contacted for comment.