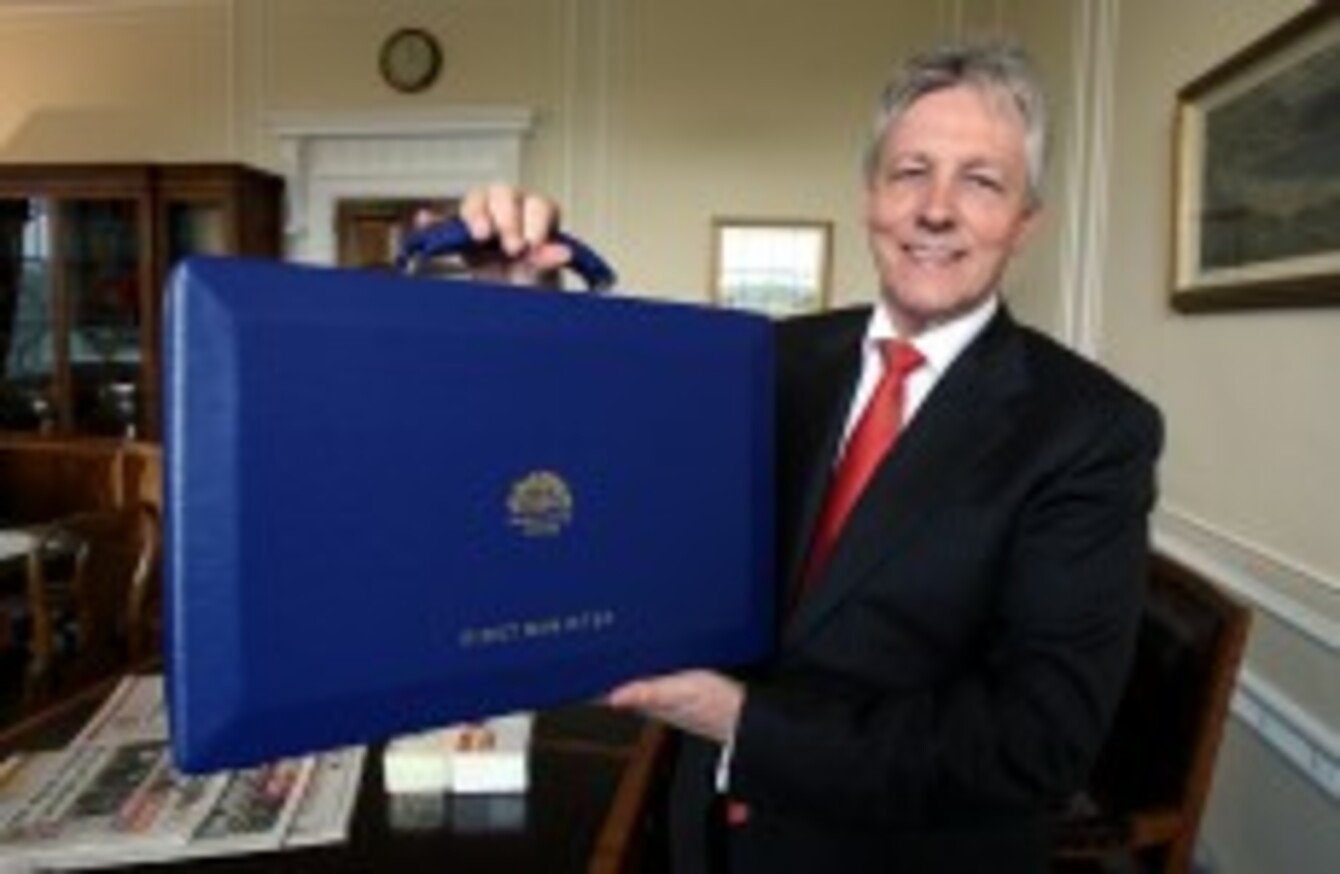 Image: Paul Faith/PA Wire
Image: Paul Faith/PA Wire
THE MAIN PARTIES in Northern Ireland have announced the names of the members they are appointing to the ministerial posts of the new Executive.
At a meeting at Stormont this morning, the province's five biggest parties – the DUP, which took five seats; Sinn Féin, which holds three; and the UUP, SDLP and Alliance Party, all of whom take one seat each out of the ten available.
The positions of First Minister and Deputy First Minister had already been assigned to the two largest parties based on their performances in the Assembly Elections a fortnight ago.
The DUP leader Peter Robinson, who was formally appointed to the former office on Friday, told the Stormont Assembly that his party's nominations for the individual departments would be revised in two years' time.
Of its nominations, Arlene Foster retains her Enterprise brief, while Sammy Wilson remains at Finance.
Nelson McCausland, who had previously held the Culture, Arts and Leisure brief is transferred to Social Development, while Edwin Poots who had formerly held the Environment post takes the position of Minister for Health, Social Services and Public Safety.
Sinn Féin, meanwhile, opted to replace its entire team of three ministers – with Michelle Gildernew, Caitríona Ruane and Conor Murphy all being dropped in favour of younger MLAs Michelle O'Neill, who takes Agriculture, Carál Ní Chuilín at Culture, and John O'Dowd at Education.
The SDLP's Alex Attwood retained his position as the party's sole minister, being nominated to the position of Minister for the Environment.
The Alliance Party's Stephen Farry was appointed to the Employment and Learning brief – joining his party leader David Ford, who retains the Justice brief for the time being.
Ford was appointed to that brief when justice and policing powers were devolved to Northern Ireland last year, and was reappointed to the position following a cross-party vote today.
His retention means that the Alliance Party now has two seats at the Executive table, despite only having eight MLAs – while the SDLP and UUP both make do with one member, despite their greater representations.
The DUP's Jonathan Bell and Sinn Féin's Martina Anderson were nominated as junior ministers at the Office of the First Minister and Deputy First Minister.
The parties had been chosen the departments to which they are assigning ministers last Friday. The departments were assigned on a preference basis through the D'Hondt system that also decided how many ministers they would be entitled to appoint.