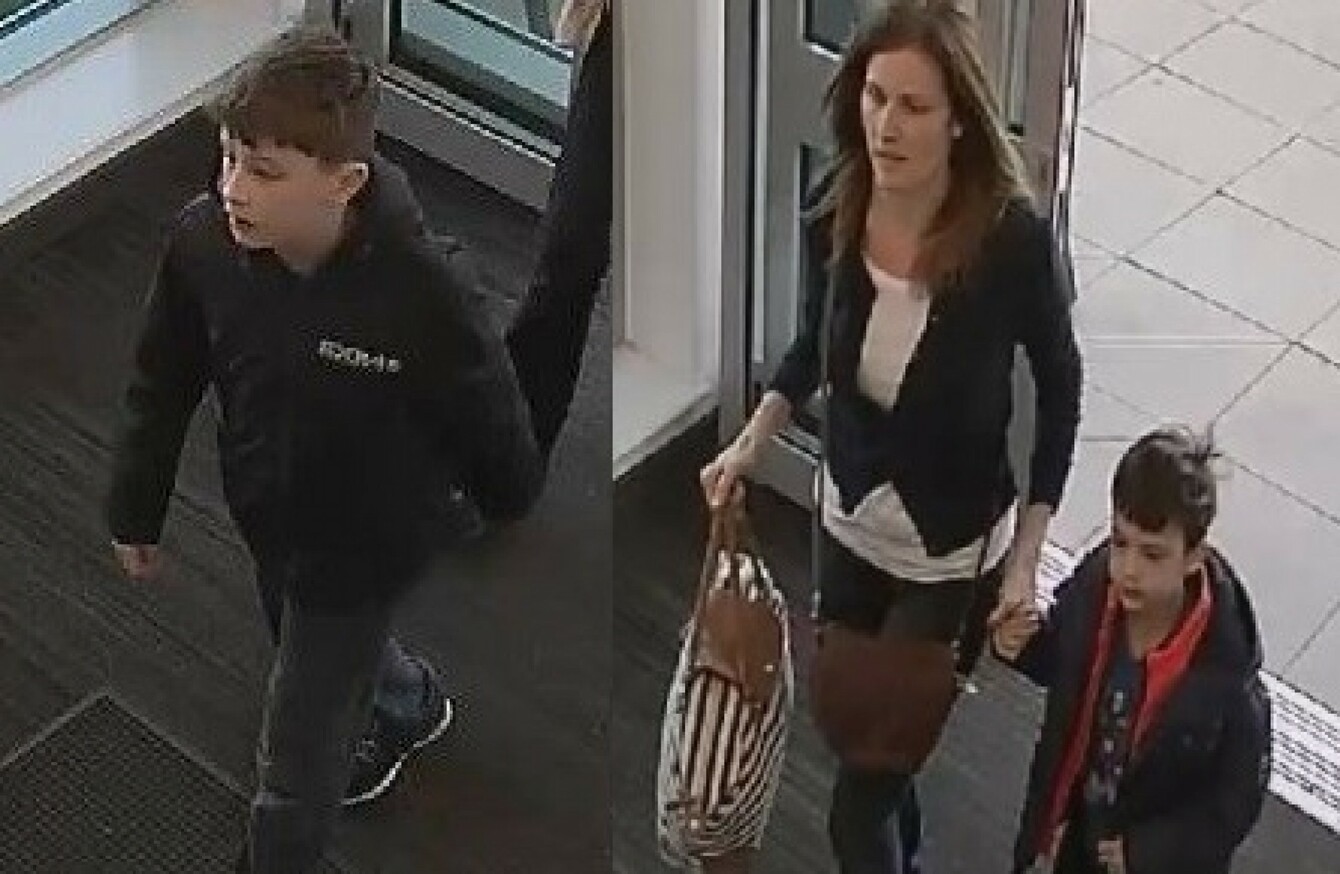 Image: Nottinghamshire Police
Image: Nottinghamshire Police
POLICE IN ENGLAND have said a woman accused of abducting her two sons after losing custody of them, may pose a risk to the two boys.
On Monday, Samantha Baldwin attended a hearing at Nottingham Family Court during which her two sons, Louis Madge, nine, and Dylan Madge, six, were declared wards of court.
"This means Samantha does not have legal custody at this time," Superintendent Rich Fretwell said today.
"During that same day Samantha went missing, having left court shortly after 11am. We are working on the notion that they remain together".
We are concerned that Samantha poses a risk to the boys and we have a 100-strong team of officers working around the clock to trace her and return the children safely.
Police today released CCTV images of the boys and their mother, which were taken days before their disappearance.
Samantha is described as being 5'7″ tall, of a slim build, with shoulder-length, highlighted blonde hair and green/blue eyes.
Louis is described as having collar-length straight fair hair, a fair complexion and blue eyes.
Dylan is described as having collar-length straight dark brown hair, a tanned complexion and brown eyes.
Fretwell warned that the 40-year-old woman may have changed her appearance or the appearances of the boys.
"Today I have two appeals to make. Firstly, I would like to say to Samantha directly," he said. "Do the right thing and return the boys to the safety of the court."
"Secondly, to anybody out there across the nation, who has any information, however small that may, be to contact us on 101. That includes anyone who owns or runs a B&B, hotel, caravan park, camp site or holiday let to check your registers and be mindful that the group may be staying under a different name."