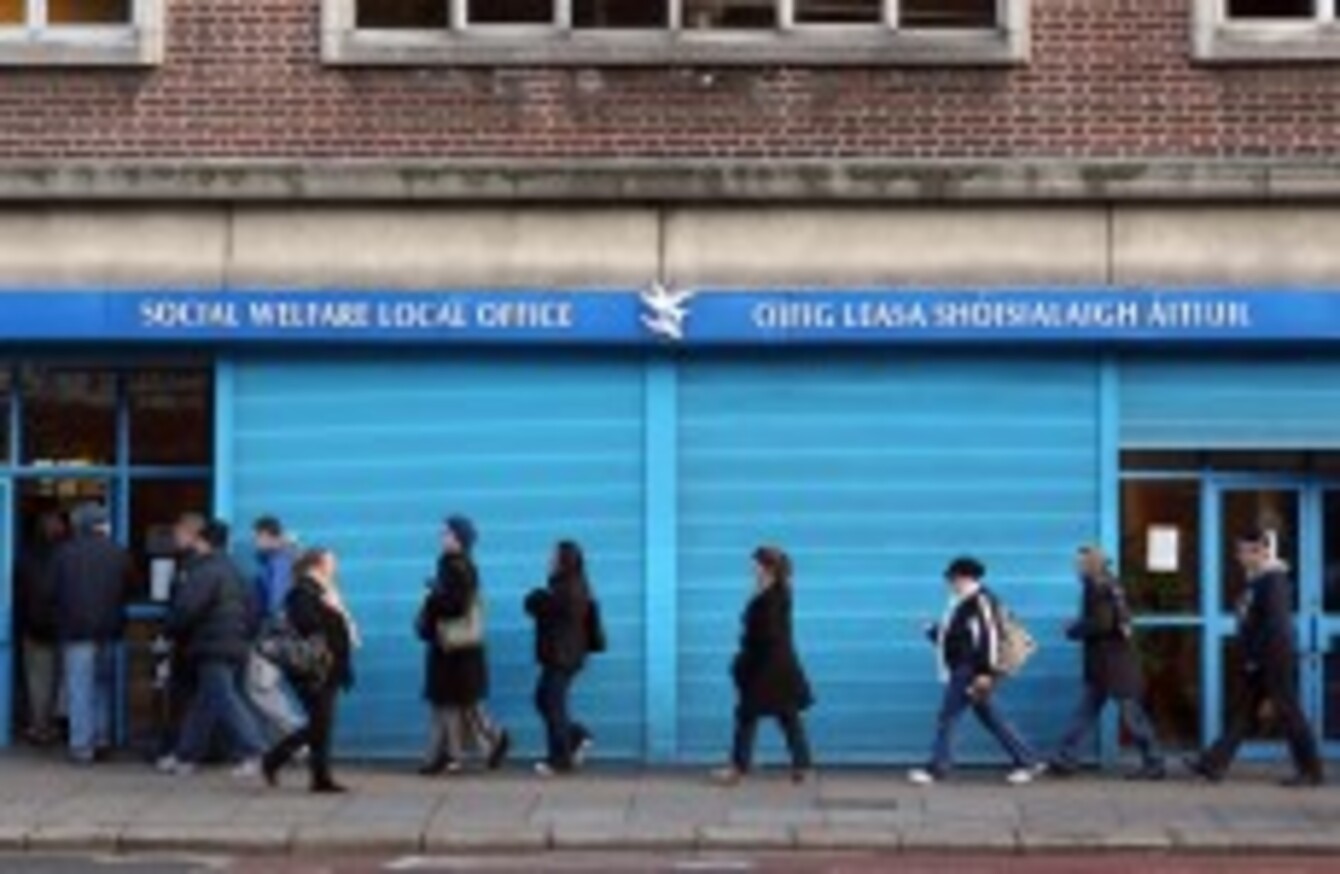 Image: Photocall Ireland
Image: Photocall Ireland
Updated at 12.30pm
THE LATEST figures for unemployment in Ireland show a very slight decrease in the number of people signing on to the Live Register last month.
The Central Statistics Office says that  on a seasonally-adjusted basis, the Live Register fell 0.7 per cent between December and January, down from 14.3 per cent to 14.2 per cent.
In unadjusted terms, 439,589 people signed on last month.
The Live Register also fell by 0.7 per cent between January 2011 and January 2012, down 3,088 people over the year.
Of the 3,200 decrease in people signing on last month, 2,300 were men and 800 were women.
Over the year between January 2011 and 2012, the number of men signing on fell by 8,110 (down 2.8 per cent), while 5,022 more women signed on (up 3.3 per cent). At the same time, the number of long-term claimants increased overall last year by 14.5 per cent, or 23,295 people.
In total, 283,893 men and 155,696 women signed on last month.
According  to figures released yesterday by the EU's statistics office, Ireland has the fifth-highest level of unemployment in the EU.
ISME's chief executive Mark Fielding reacted to today's figures by criticising the government for announcing a series of job creation promises "rather than actually addressing the causes of severe unemployment". He called for the introduction of "pro-enterprise policies" targeting access to finance, red tape issues, and cost competitiveness in Ireland.
Meanwhile, the Irish National Organisation of the Unemployed reacted cautiously to today's figures, with INOU coordinator John Stewart saying:
If the fall is as a result of people taking up work then this would be a very positive development. However, its more likely that the figures are now beginning to reflect the reality that very significant numbers of people have given up hope of finding a job in Ireland and have decided to emigrate.