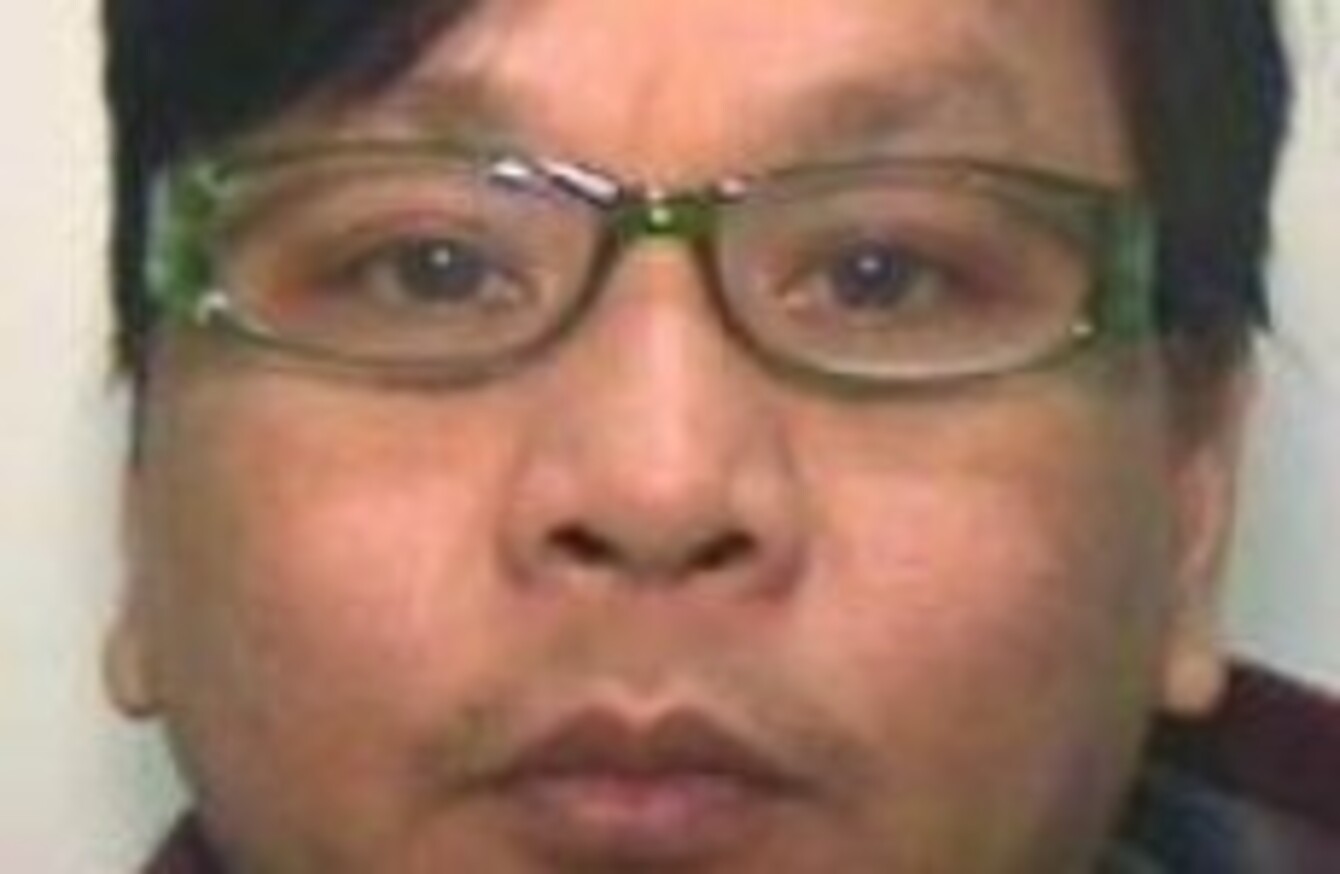 Image: Greater Manchester Police via Press Office
Image: Greater Manchester Police via Press Office
NURSE VICTORINO CHUA has been found guilty of murdering two patients in the hospital where he worked in what police describe as a 'reign of terror'.
The 49-year-old deliberately contaminated products that were stored on acute treatment wards at Stepping Hill hospital with insulin.
Other nurses who were not aware of the tampering then used the contaminated bags and ampules to treat patients, leading to insulin overdoses.
The effects of such poisoning vary drastically but can result in death. Chua was found guilty of the murders of Tracy Arden and Alfred Derek Weaver.
He was also found guilty of intentionally causing grievous bodily harm to one patient who suffered a brain injury as a result of being poisoned and attempting to intentionally cause grievous bodily harm to 21 other patients.
Uncovered 
Hospital officials first contacted police in July 2011 after finding contaminated vials of saline and "unexplained" low blood sugar levels in some patients.
After finding the vials contained high levels of insulin, police launched a formal investigation.
Detectives established Chua was the only person on shift proximate to three key events. He was present when five patients were poisoned overnight between July 10 and 11 in 2011.
He was also present when contaminated ampules were found overnight between July 11 and 12 in 2011 and when prescription charts were fraudulently altered on January 3 2012.
During a search of his house following his arrest, detectives recovered an autobiographical letter penned by Chua. In it he wrote:
I'm a nice person but there a devil in me…I'm evil at the same time angel.
"So I'm writing this letter in case something happen to me my family can continue my case or can tell somebody to look at it and work out how and angel turn to an evil person. The bitter nurse confession. Got lots to tell but I just take it to my grave."
Detective Superintendent Simon Barraclough, said:
Hidden in plain sight and using unsuspecting colleagues to carry out his sinister plan, Victorino Chua deliberately poisoned and murdered those who were under his care and those who were at their most vulnerable and most in need of help.
"Chua has demonstrated clear narcissistic and psychopathic tendencies and such indiscriminate poisoning is testament to that.
"There can be no doubt that he intended to both murder and injure patients under his care and did not give a second thought as to who would be injured or the devastation this would cause them and their families."
Additional reporting by Associated Press.