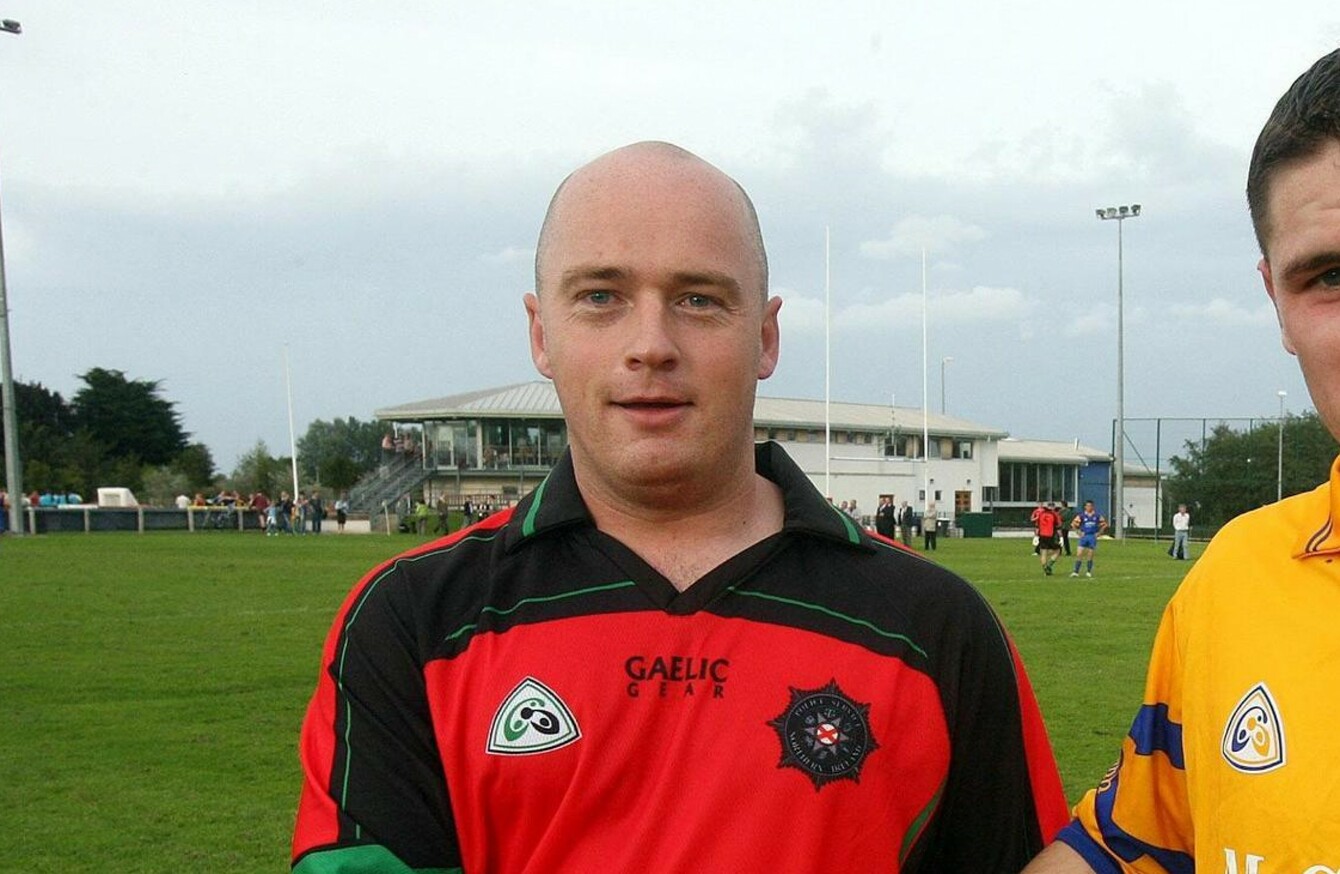 Peadar Heffron pictured here on the left
Image: Paul Faith/PA
Peadar Heffron pictured here on the left
Image: Paul Faith/PA
POLICE IN NORTHERN Ireland were found not to have passed on information about the attempted murder of one of their colleagues.
This was in connection with an attack on Peadar Heffron by dissident republicans on 8 January 2010, an incident that saw him lose a leg.
Heffron was a fluent Irish speaker and captain of the PSNI's Gaelic football team – factors that are thought to have made him a target for dissidents looking to discourage recruitment into the Police Service.
New report 
In a new report published by the Police Ombudsman, Dr Michael Maguire, it has been recommended that disciplinary sanctions be taken against four officers.
The body, which has a responsibility for overseeing the PSNI, has said that repeated requests for intelligence were not responded to.
However, it did clarify that there was not sufficient evidence to suggest that officers failed to act on intelligence that could have prevented the attack.
Speaking about the inquiry, deputy chief constable Drew Harris, said:
The Police Service is receptive to any learning which can be gleaned from such reports. There was an administrative failing in this case in which the line of enquiry was not processed as quickly as it should have been.
Breakdown in communications
Problems were deemed to have been created by officers not passing on information.
Requests were made by detectives to C3, a department of the PSNI involved in intelligence gathering.
C3 were not forthcoming and in once instance detectives were required to wait for more than two years before they received what they were after.
The information was only made available once C3 was made aware that a Police Ombudsman investigation was taking place.
Since the incident Heffron has left the PSNI.