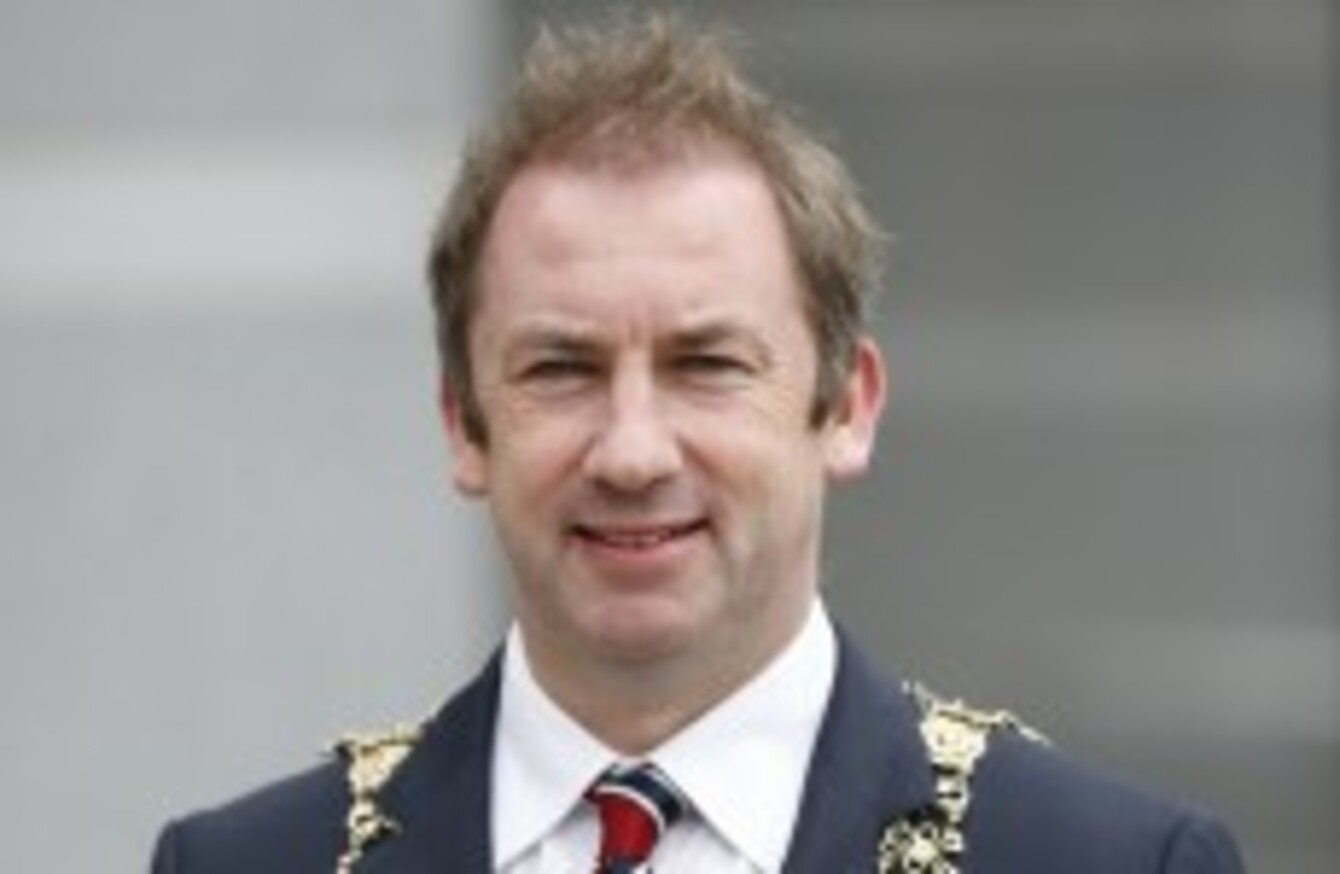 Dublin Lord Mayor Oisín Quinn
Image: Photocall Ireland
Dublin Lord Mayor Oisín Quinn
Image: Photocall Ireland
THE LORD MAYOR of Dublin has criticised the programme for the St Patrick's Festival, and says organisers have become "complacent" in recent years.
Oisín Quinn, a Labour councillor, raised his concerns about the annual celebrations at the Lord Mayor's 'events meeting', which is held at the start of every month to discuss arrangements for upcoming parades and other events.
The meeting was attended by the festival CEO Susan Kirby, as well as representatives from Fáilte Ireland and other interested groups.
Speaking to TheJournal.ie this afternoon, Quinn said he was concerned the city was underselling itself by staging a "low grade, mini-Funderland" at Merrion Square, and that more should be done to highlight Dublin's literary and cultural heritage.
He said that a revamp of the entire programme was needed as the country prepared for the 1916 centenary celebrations, as the festival had become "unambitious".
"We could, over time, make the St Patrick's Festival a week-long event at which people could experience the best of Irish culture and heritage."
Quinn said that while "there's nothing wrong" with a fun fair, holding such an event in the centre of the city "doesn't add anything to St. Patrick's Day".
Kirby defended the funfair at the events meeting, saying it brought in revenue for the festival and offered entertainment for teenagers who may not be catered for elsewhere in the programme.
A ride at the Merrion Square fun fair [Image: St Patrick's Festival]
The Lord Mayor said that he hoped a Dublin city councillor could be appointed to the next board of the festival, and that such a move would help broaden the scope of the event.
Last year, an attempt by councillors to get a float marking the centenary of the 1913 lockout into the parade was rebuffed by organisers.
Quinn said that having a council representative on the board would help ensure such missteps weren't repeated in the run-up to 2016, and that the move would also help the city "deliver a stand-out festival we can really be proud of".
"My feeling is that the current people running it have got complacent, so hopefully that would bring a new energy," Quinn said.
The St. Patrick's Festival runs from 14 to 17 March this year. The Merrion Square fun fair runs on all four days, opening to the public at 6pm on the 14th.