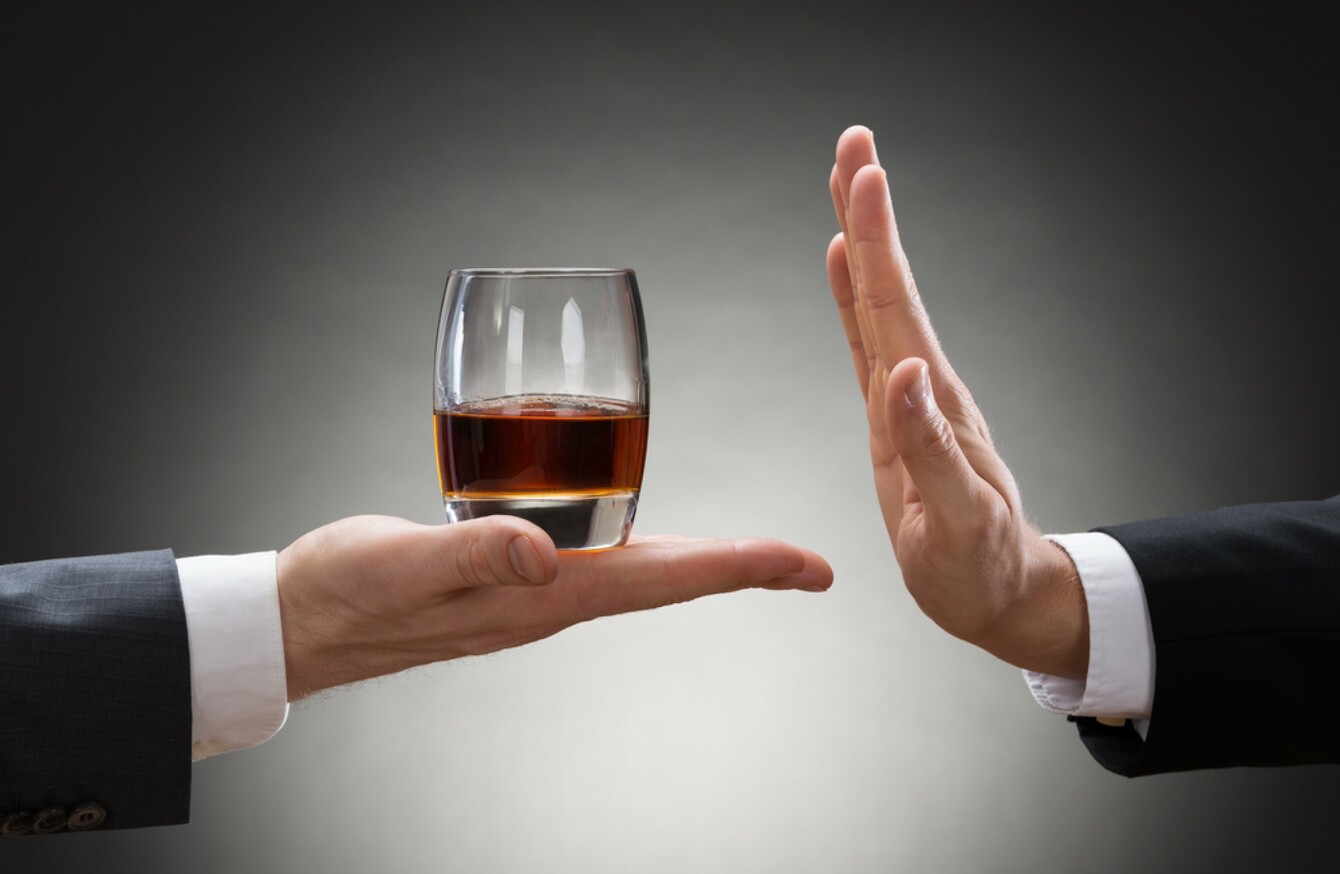 Image: Shutterstock/Andrey_Popov
Image: Shutterstock/Andrey_Popov
IT'S A NEW year, a new start and day one of all those good intentioned resolutions.
Something that has become somewhat of a tradition for some, is the annual "dry January".
Whether it's to save money or generally just for health reasons, the booze-free first month of the year has become quite popular.
For the second year running, the Irish Heart Foundation is encouraging people to ditch the booze this January and start their new year health kick – and it can help charity too.
The public is encouraged to get sponsored and go alcohol-free for the month. Not only is it good for your health, but vital funds will be raised for the charity fighting heart disease and stroke.
So, what are the benefits of giving up the wine or beer this month? The Irish Heart Foundation says giving up alcohol for a month can help improve sleep, energy and weight loss.
In a survey of last year's participants, 62% said they had better sleep and more energy after taking part, 49% reported losing weight, 79% saved money and 82% said they felt a sense of achievement.
Caroline Cullen, from the Irish Heart Foundation said:
We all love the festive season, it's a month of celebrations and catching up with friends and family. As we know, it can also be a period of over-indulgence with too many mince pies and tasty treats, often with alcohol.

Giving your body a break after the party season is a great way to kick-start a healthy new year, plus reducing your alcohol consumption will help you feel better all round. But it's not always easy to motivate yourself to take the plunge to a healthier you.
She said the act of physically signing up now to www.onthedry.ie will help people feel committed to the challenge and by asking for sponsorship, you're much more likely to stick to it.
Funds from On the Dry will go directly to help prevent heart disease and stroke which is responsible for the biggest loss of life in Ireland annually. More than 100,000 new cases of stroke and heart disease are diagnosed in Ireland every year.
For more information about how to get involved visit the website here.