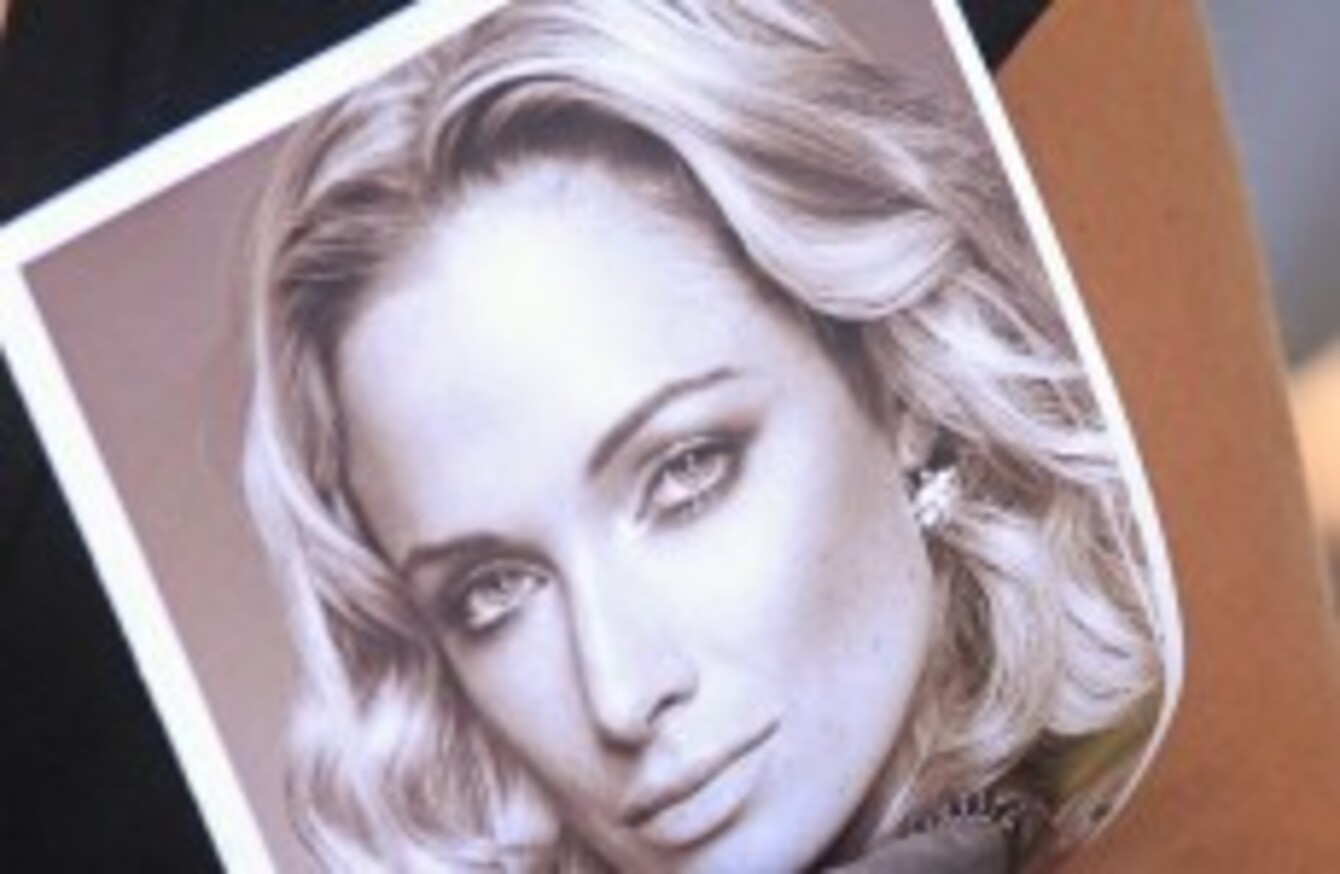 A mourner carries a program at the funeral for Reeva Steenkamp.
Image: Schalk van Zuydam/AP/Press Association Images
A mourner carries a program at the funeral for Reeva Steenkamp.
Image: Schalk van Zuydam/AP/Press Association Images
THE TRIAL OF of Oscar Pistorius, accused of killing model and TV star Reeva Steenkamp, begins in South Africa today.
There will be global attention on the Pretoria courtroom as the most famous Paralympian in history stands accused of shooting dead his 30-year-old girlfriend in a premeditated murder.
Already being labelled as this century's 'OJ Simpson' trial, certain sections of the proceedings will be broadcast to the world.
Sky News begins its live coverage today and plans to air a highlights show at 9.30pm. Ireland's TV3 is also scheduled to show a documentary about the events of 14 February 2013 tonight at the same time.
In South Africa, a dedicated 24-hour channel will begin broadcasting the trial – and nothing but the trial.
However, some elements of the hearings – including Pistorius's evidence – will not be televised. Only audio clips will be available.
Pistorius, now 27, is expected to enter a 'not guilty' plea. Although he does not necessarily need to explain his plea under South African law, we heard much of his argument in the detailed bail hearing at the Magistrates Court last year.
The Olympic athlete claims that he believed Steenkamp was an intruder and, feeling vulnerable because his legs were not attached, he shot through the bathroom door, hitting her three times.
The State, however, will argue that he shot the beauty deliberately following a heated row.
The judge for the case is Thokozile Matilda Masipa and there will be no jury. (Trial by jury was abolished in 1969 under apartheid).
It is understood that members of the victim's family will attend the trial.
Witnesses, of which there are 107 taking the stand, will include crime scene experts and forensic scientists, as well as a number of the accused's former lovers and members of the Paralympic sporting community.
The trial is scheduled to last between three and six weeks, but could go longer if all witnesses give evidence.
Premeditated murder could mean a mandatory sentence of 25 years if Pistorius is found guilty. However, some extraordinary circumstances may be considered, including the 27 year old's disability.
If found not guilty, he could face a lesser charge of culpable homicide.