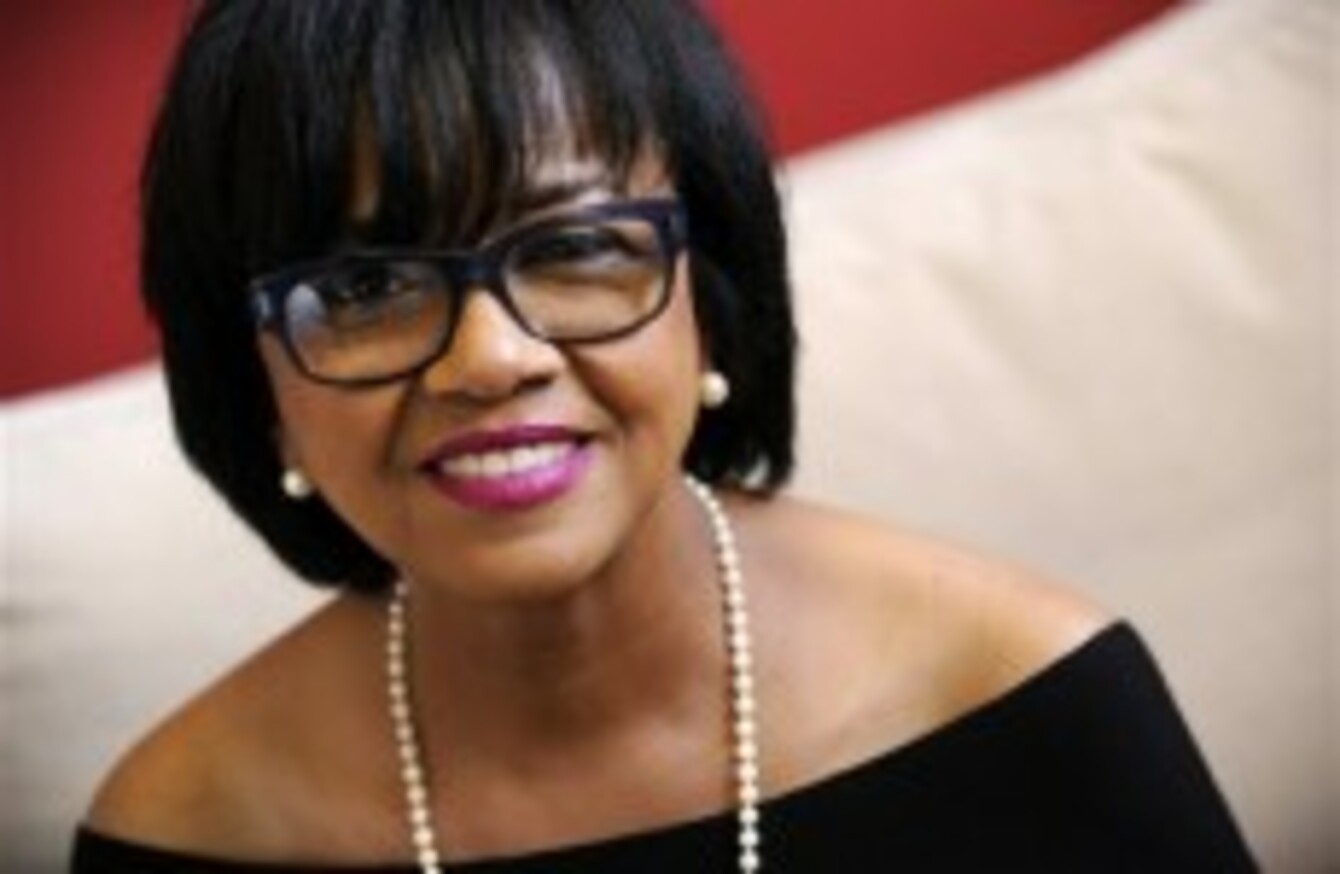 Cheryl Boone, president of the Academy of Motion Picture Arts and Sciences
Image: Chris Pizzello/Invision/AP
Cheryl Boone, president of the Academy of Motion Picture Arts and Sciences
Image: Chris Pizzello/Invision/AP
ACADEMY PRESIDENT CHERYL Boone has promised a more inclusive Oscars following the firestorm of criticism over the lack of diversity in this year's nominations
Cheryl Boone Isaacs says the all-white acting slate inspires her to accelerate the academy's push to be more inclusive. She also hopes the film industry as a whole will continue to strive for greater diversity.
The first black president of the Academy of Motion Picture Arts and Sciences spoke to The Associated Press about the Oscar nominations and the widespread criticism that followed.
All 20 of this year's acting contenders are white and there are no women in the directing or writing categories. After the nominations were announced on Thursday morning, the hashtag #OscarsSoWhite started trending on Twitter.
Yet Boone Isaacs insisted the academy is "committed to seeking out diversity of voice and opinion" and that outreach to women and artists of colour is a major focus.
"In the last two years, we've made greater strides than we ever have in the past toward becoming a more diverse and inclusive organisation through admitting new members and more inclusive classes of members," Boone Isaacs said.
"And, personally, I would love to see and look forward to see a greater cultural diversity among all our nominees in all of our categories."
A 2012 survey by the Los Angeles Times found the academy was 94% white, overwhelmingly male and with a median age of 62.
A more recent survey determined the percentage of older white males had dropped by one point, the Times said. But with nearly 7,000 members and no requirement to retire, diversity is going to take some time.
Boone Isaacs declined to address whether she and the academy were embarrassed by the slate of white Oscar nominees, instead insisting that she's proud of the nominees, all of whom deserved recognition.
She explained that while each branch comes up with its own criteria for excellence and each nominates its colleagues, all voting is individual and confidential.
For instance, only directors can suggest best director nominees and only actors can nominate actors. But the entire academy membership can submit suggestions for best picture.
"There is not one central body or group of people that sit around the table and come up with nominations," she said. "It really is a peer-to-peer process."
With all the accolades the civil rights drama "Selma" has received since its Christmas opening, some felt its failure to garner nominations for director Ava DuVernay or star David Oyelowo reflected a racial bias.
"What is important not to lose sight of is that 'Selma,' which is a fantastic motion picture, was nominated for best picture this year, and the best picture category is voted on by the entire membership of around 7,000 people," Boone Isaacs said.
#Open journalism No news is bad news Support The Journal

Your contributions will help us continue to deliver the stories that are important to you

Support us now
Besides best picture, the film received just one additional nod — for original song — in what was widely viewed as a significant snub. But fans shouldn't feel that way, she said: "It's nominated for the Oscar for best picture. It's an award that showcases the talent of everyone involved in the production of the movie 'Selma.'" 
Diversity outreach is spread among the academy's 17 branches, she said, since existing members recruit new ones.
"This is a membership organization, so we are all involved in this discussion and moving the subject of diversity forward," she said. "It's very important for us to continue to make strides to increase our membership and the recognition of talent."
In its Friday statement, the Asian Pacific coalition said the responsibility for diversity in film should be industry-wide.
"It behooves Hollywood — as an economic imperative, if not a moral one — to begin more closely reflecting the changing face of America," the statement said.
Boone Isaacs agrees, saying that as the academy "continues to make strides toward becoming a more diverse and inclusive organisation, we hope the film industry will also make strides toward becoming more diverse and inclusive."