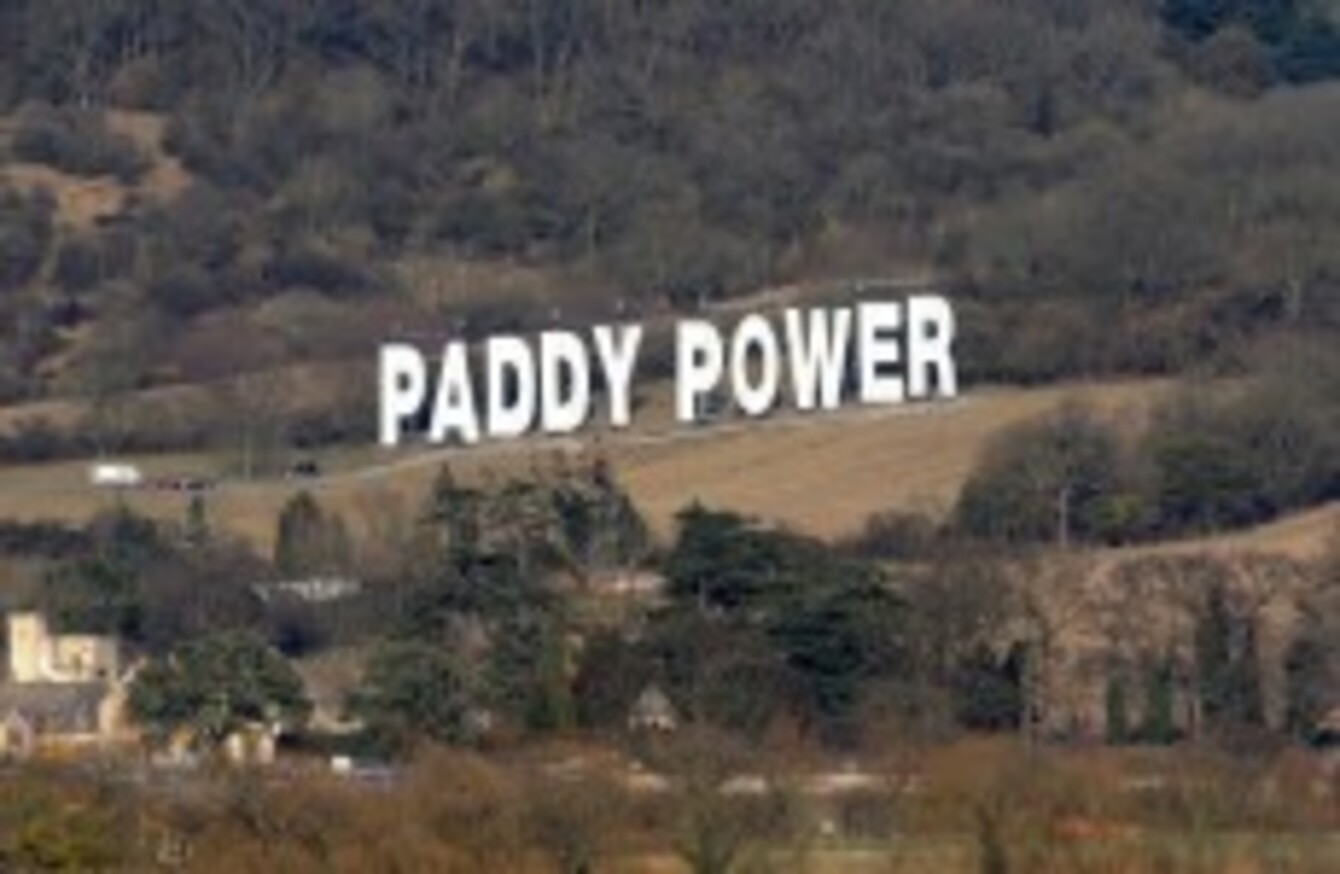 Paddy Power advertising at Cheltenham horse racing festival this year
Paddy Power advertising at Cheltenham horse racing festival this year
THE 500 NEW Irish jobs announced by Paddy Power bookmakers today are to come from a major expansion of its online gaming business.
A total of 1,440 new jobs will be generated by the expansion in Ireland, Australia and the UK. The jobs bonanza starts immediately – 86 positions will open today. Some 375 of the Irish-based positions will be at Paddy Power's online HQ in Tallaght, Dublin – these will be in areas such as e-commerce, quantitative research, online marketing, risk management and IT, according to the Silicon Republic website.
The other 125 jobs here will be in the retail end of Paddy Power. The jobs announcement was greeted with delight by Enterprise, Trade and Innovation Minister Batt O'Keeffe. He described Paddy Power as "a major Irish employer" but went on to say that the new posts "align well with the Government's policy focus on driving new levels of innovation and skills across the labour force so that we can achieve sustainable employment growth as our economy recovers".
While praising Paddy Power's success, Minister O'Keeffe also said that it was partly down to the Government's "pro-business policy environment". He said:
The Government's overriding priority is the protection and creation of jobs and we will continue to shape a pro-business policy environment that allows innovative firms, such as Paddy Power, to grow and generate jobs.
Paddy Power were also thinking of the Government yesterday. An opinion poll they had commissioned through Red C showed that Sinn Fein's Pearse Doherty would get 40 per cent of nods from voters in next week's Donegal South West by-election. Fianna Fail's Brian O Domhnaill would, according to the poll, only get 19 per cent of the first preference vote.