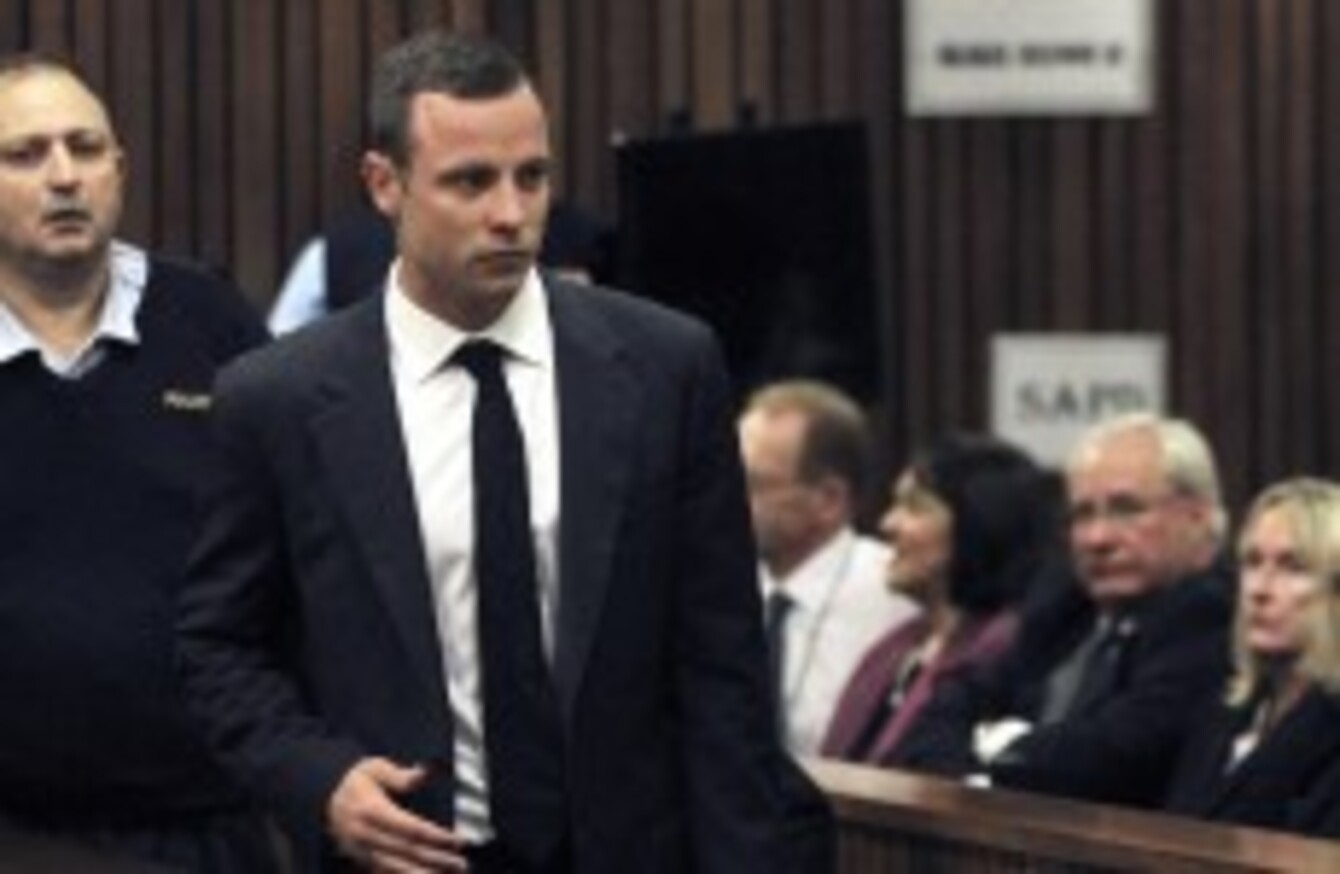 Oscar Pistorius on the first day of his trial on Monday
Image: AP Photo/Themba Hadebe/Pool
Oscar Pistorius on the first day of his trial on Monday
Image: AP Photo/Themba Hadebe/Pool
BOOKMAKERS PADDY POWER have been ordered to withdraw a controversial newspaper advertisement featuring Oscar Pistorius after it became the most complained-about ad ever in Britain.
Around 5,200 people have so far complained about the advertisement after an online campaign in Britain which saw more than 124,000 people sign a petition against it.
The advertisement showed an image of an Academy Awards statuette which had the face of Oscar Pistorius, who is currently on trial for the premeditated murder of his girlfriend, Reeva Steenkamp.
The text read "It's Oscar Time" and "Money Back If He Walks" and said the bookmakers would refund all losing bets on the trial if Pistorius is found not guilty.
The Advertising Standards Authority in Britain said it is investigating whether the ad is offensive for trivialising the issues surrounding a murder trial and the death of a woman.
The watchdog said it was taking the unusual step of ordering Paddy Power to withdraw the ad from circulation pending the outcome of an investigation.
"We consider the ad may be seriously prejudicial to the general public on the ground of the likely further serious and/or widespread offence it may cause," the ASA said in a statement.
The Advertising Standards Authority of Ireland has also received a number of complaints about the advertisement.
As of this morning, Paddy Power is still taking bets on the verdict in the Pistorius trial on its website under the Novelty Bets section.