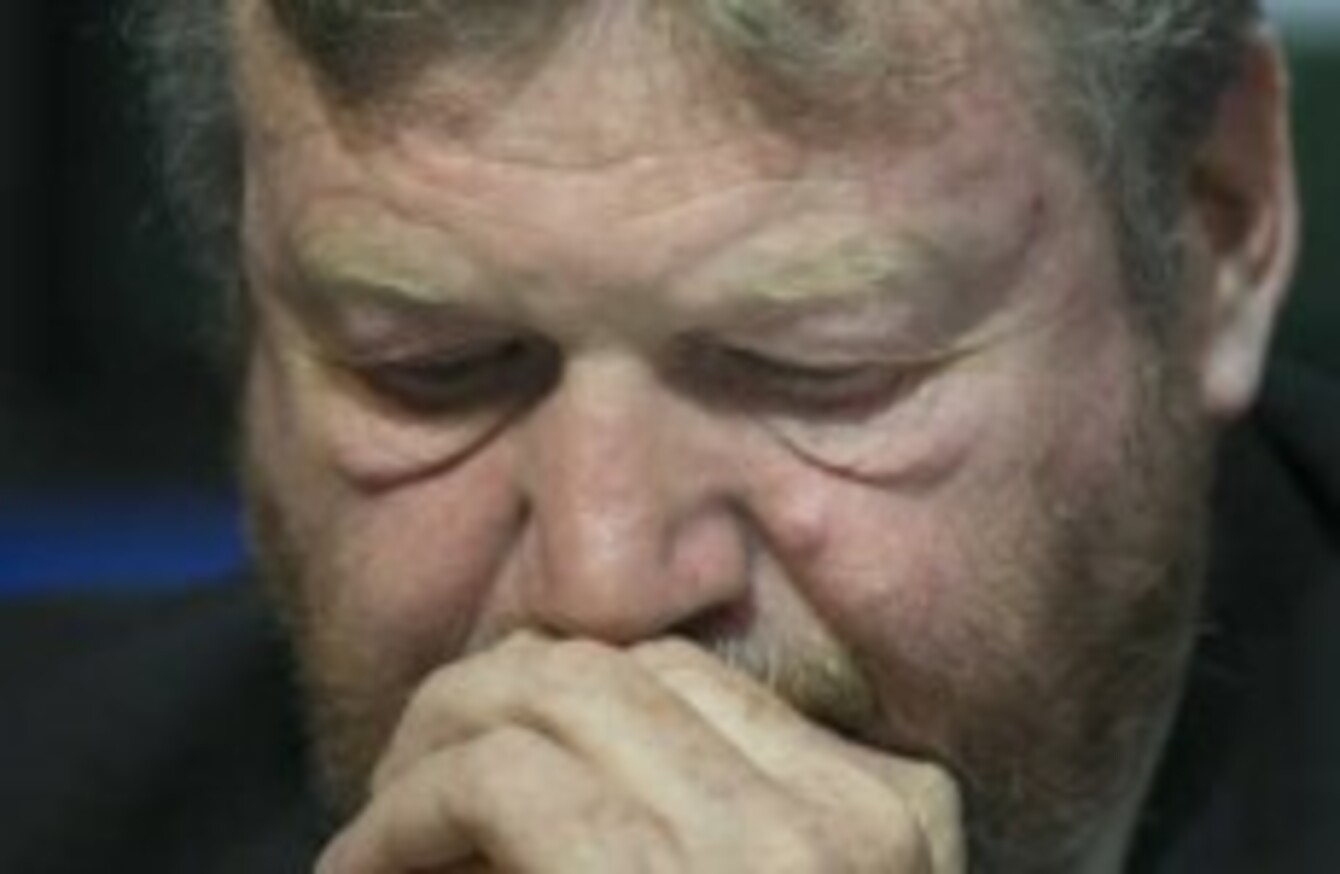 Image: Leon Farrell via Photocall Ireland
Image: Leon Farrell via Photocall Ireland
MINISTER JAMES REILLY broke down five minutes into an interview today while talking about his son with autism and the discretionary medical cards.
Speaking about his tenure as the Health Minister, he said he regrets the discretionary medical cards, "That's what upsets me most".
He told Ray D'Arcy on RTE Radio 1, "I had no real choice because of the money situation we found ourselves in.
"I never thought that's where I'd end up as Minister and as a parent of a child with a disability, taking cards off children with a disability.
"I'm very glad that situation was rectified before I left in terms that it stopped and we put a stop on it and a review group was put in place."
The Children's Minister briefly broke down when speaking about his second son Jamie who was diagnosed with autism. He voice quivered as he told D'Arcy, "I hope I can hold it together for this.
"I sat at the end of the bed and I still remember, I suppose, crying there with my wife as we looked at our beautiful boy.
We thought his future was gone but thankfully we were wrong. The one message I would give to parents, I always give to them is, 'Let nobody set a limit on your child's horizon.'
"We were told that he was mentally handicapped. We were told not to worry.
"We went to England and we got him assessed there. We were told he did have autism. The mistake made by the psychologist unfortunately was that he used a verbal tool to assess a non verbal child. And when he started talking at five the doors started opening.
He got to go to normal school when he was 11 and he's progressed from there. He's got an honours degree from Trinity in genetics and a masters in biotechnology from Queens and he's studying for a PhD in autism and stem cell research.
Speaking about the parents of children with disabilities, he said:
I know how frustrating it is and I know how desperate they feel that each passing day that their child hasn't got a service is a day lost when maybe they could be progressing.
"I know that all children have a different potential and that we don't know what a child's potential is but what we must do is support them to maximise and reach their full potential whatever that might be.
He added, "Investment in children is the biggest return that you will ever get."