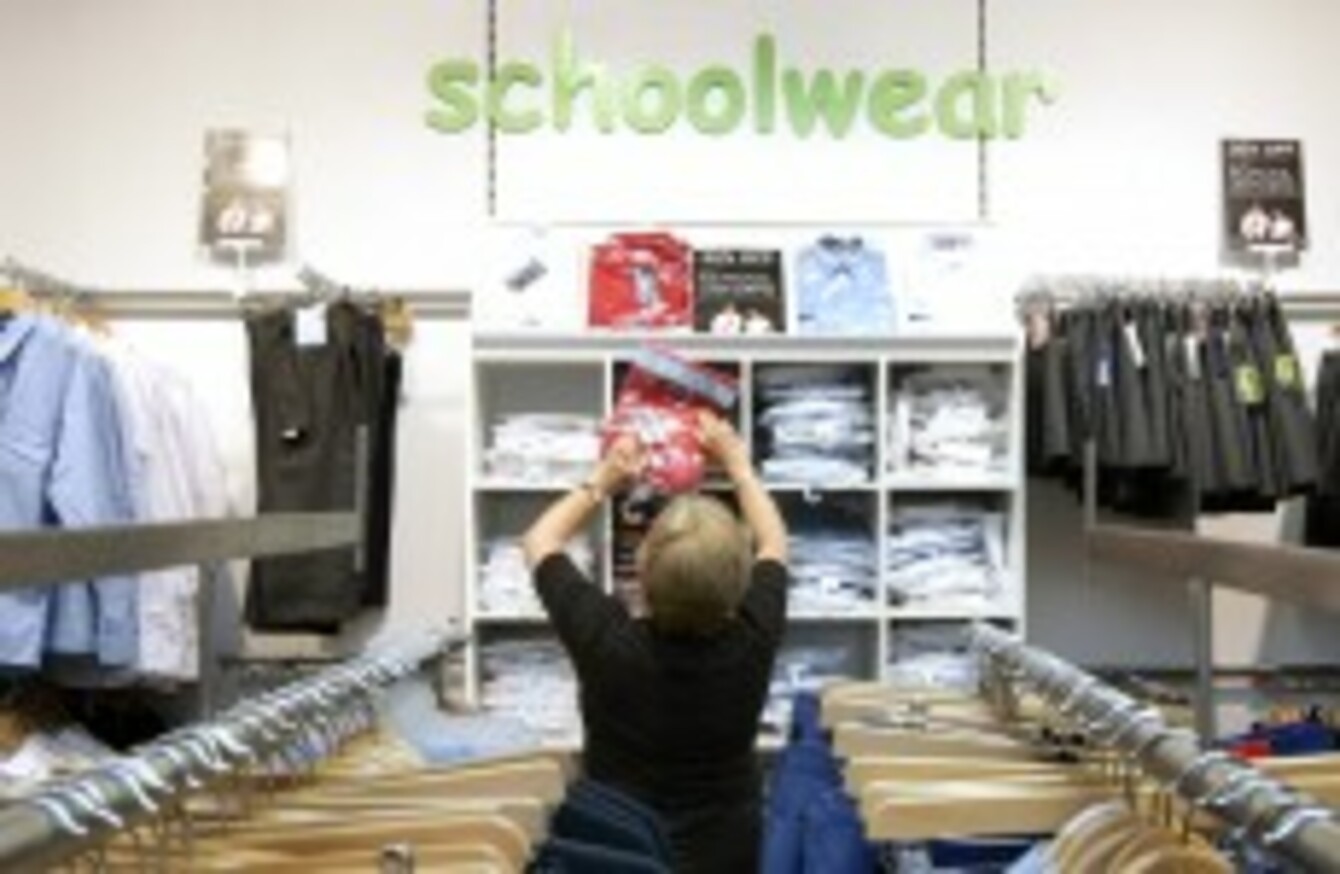 Image: Photocall Ireland
Image: Photocall Ireland
PARENTS ARE BEING urged to plan and budget carefully for the range of back-to-school costs which arise at the end of the summer.
According to research carried out by Amárach Research on behalf of the NCA, parents estimate back-to-school costs of €487 per primary school child and €620 for each child in secondary school.
"Based on our research, a family of four, with one primary and one secondary level child, could have to pay up to €1,100, on average, just to send their children back to school this year," NCA CEO Ann Fitzgerald said.
"Spending this amount of money on back-to-school costs is a significant financial pressure for most parents, especially those who may be already struggling financially. For parents who are worried about their back-to-school costs, working out a budget, planning their spending and looking for ways to cut their costs can make a big difference."
The organisation is providing an online budgeting tool and some money-saving tips to help parents plan to cover the costs arising from children heading back to school in September.
The first thing the NCA recommends is for parents to check if they are eligible for the Department of Social Protection's Back to School Allowance which contributes towards the cost of uniforms and footwear, although that allowance has been reduced.
Over half  (59 per cent) of parents surveyed by Amárach Research for the NCA said that they would use their regular income to cover the costs, while slightly over a quarter said they would put money aside. One-fifth said they would be applying for the Back to School Allowance.
Earlier today, Barnardos said that its survey of back-t0-school costs found that parents are going without food or paying bills in order to pay for school-related costs.
Barnardos said that parents responding to their survey were "showing real fear and concern at how they are going to make sure their children have what they need to get an education".