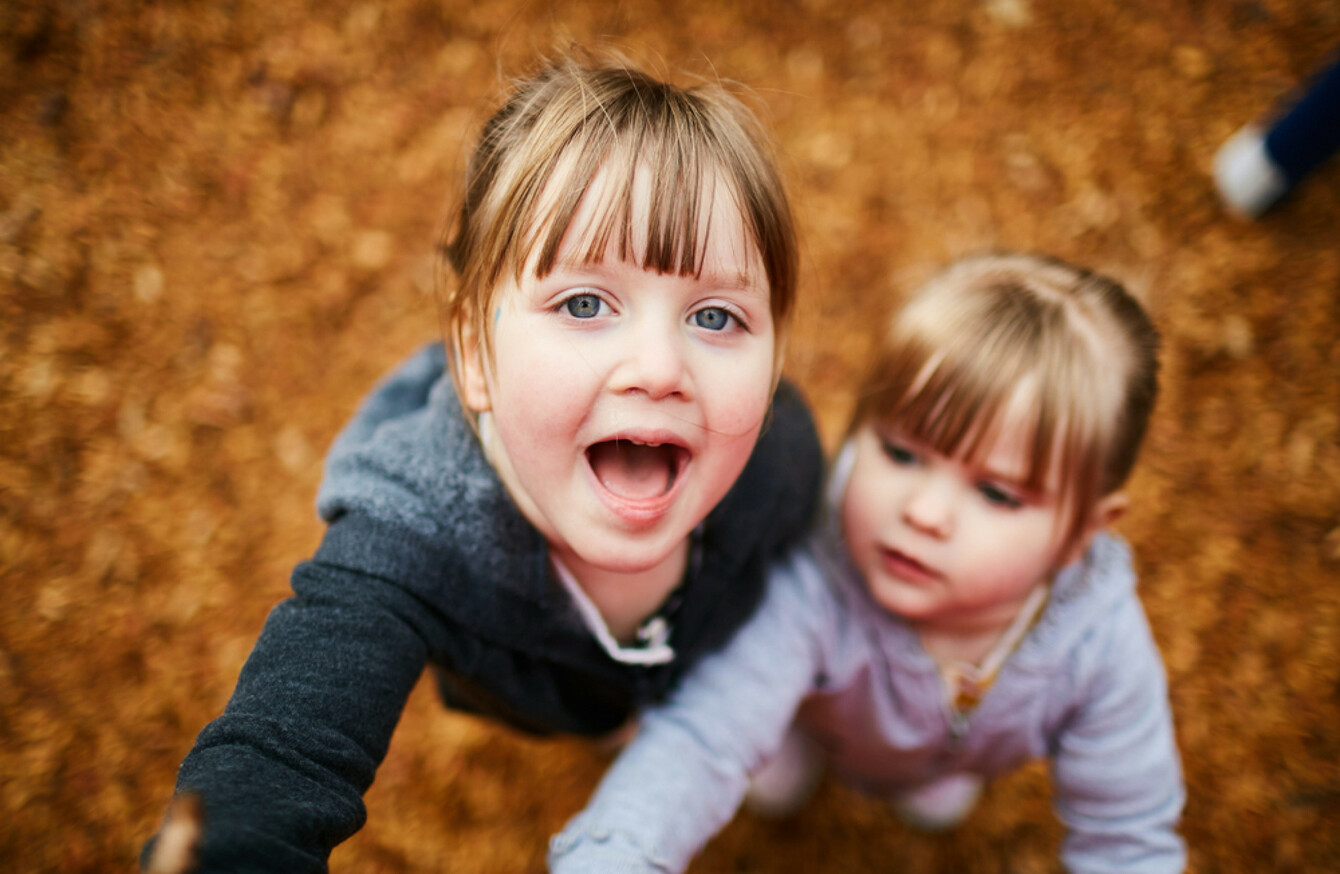 "Mum. Mum. Mum. Mum. MUUUUM."
Image: Shutterstock
"Mum. Mum. Mum. Mum. MUUUUM."
Image: Shutterstock
THE END OF the primary school year is rolling in, meaning two full months of freedom. Well, freedom for the kids, that is.
I am looking forward to casting off the shackles of the 6.45am alarm clock for a few months, but I certainly wouldn't call the summer holidays 'free'.
As well as keeping my sons entertained, fed and (somewhat) safe from cabin fever insanity, I'll also be a one-person audience to the same collection of sentences over and over and over again. Sentences like…
1. "I'm hungry. I'm hungry. I'm hungry. I'm hungry…"
All day long, every single day of summer. Especially heard directly after eating a meal lovingly prepared by and served by parent, only to be rejected for being too hot, too cold, too spicy or too not-beige.
2. "I'm boooooored."
Particularly popular amongst children aged six and over, declarations of boredom are best ignored. When intolerable, performances of this sentence are best encouraged outdoors, where you can't hear them.
3. "What are we DOING today?"
Almost as painful as being told that your child is bored, the expectation of summer holidays as two months of solid day-tripping is best shot down early on to avoid parental breakdown.
4. "[Insert sibling's name here] was being MEAN TO MEEEEE!"
If you consider your sanity to be a priority, find a way to encourage your kids to work it out amongst themselves. Otherwise you won't get a slice of bread toasted, let alone a dinner made this summer.
5. "Where's my sock/shoe/stickman made out of Hama Beads?"
Kids forget all sense of responsibility during holidays. Let them be little kids and all that, BUT when it comes to looking for things, encourage them to at least attempt to search before shouting for assistance.
6. "Can I turn on the hose?"
I don't know about you, but in my house the Return On Investment for use of the hose is poor. I get about five minutes of peace for two hours of complaints of being cold/hurt/shivering.
7. "But I'm not tired…"
Yes, you are.  You have been on the go for twelve hours, and we installed a blackout blind to trick you into bedtime. And now Mam and Dad need a glass of wine.
#Open journalism No news is bad news Support The Journal

Your contributions will help us continue to deliver the stories that are important to you

Support us now
8. "It's NOT FAIR."
Oh really? Well, it's also not fair that I am currently trying to mash a flake into rock-hard vanilla ice cream because you decided you wanted a '99 ice cream after dinner. It's not fair that I have the worst farmer's tan from bending over tying shoelaces, and it's certainly not fair that I have to cook dinner in this heat! Take that, kids!
9. "I want to watch TV/the iPad."
Take it from me. It's a bad idea to ban the screens altogether during the summer months. Agree on a set amount of screen time at the beginning of the holidays and stick to it.
10. "I need to do a poo."
Toilet talk takes on new meaning during the holidays. Every single movement of bowel is discussed and occasionally examined, ensuring that, were I not weak of stomach before, I certainly will be by the end of the holidays.
Want to win family passes to Groove Festival at Killruddery House this July? Enter here – and don't forget to subscribe below for our weekly features right to your inbox!