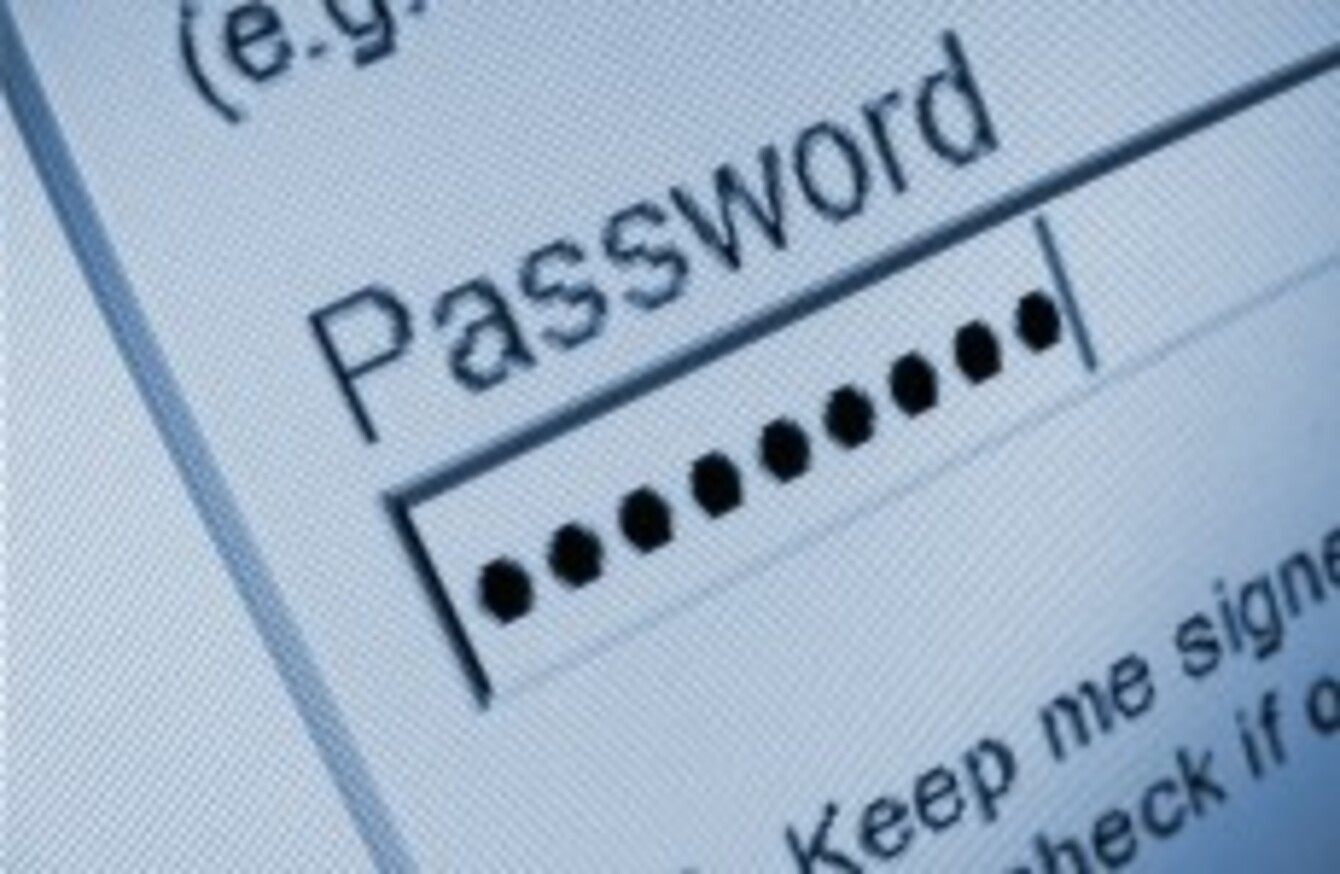 Image: Shutterstock
Image: Shutterstock
DESPITE HOW MUCH technology has advanced, we still rely heavily on the tried and trusted password to keep things safe.
Email, social media, our laptops, smartphones and apps all rely on them yet considering how important a role they play, most of don't put that much thought into them.
The temptation to settle for similar and easy to remember words is tempting but by doing this, you leave your account(s) vulnerable, especially if a site ends up getting hacked.
Since security is always important, here's some general advice to ensure your passwords keep everything safe.
The basics
When you're putting together a password, it's recommended that you do the following:
- Make sure it's at least eight characters long. The longer it is, the better.
- Don't use only lower case characters, mix it up by add capital letters, spaces, numbers and random characters.
- Also, avoid using just one word. If you can, combine two words or separate them with a space, hyphen or underscore.
-  Avoid complete words. You may as well assume that anything in a dictionary that's has fewer than eight characters will be guessed immediately by an algorithm
- If you want to take the last tip a step further, use phrases that you can remember but won't be obvious to anyone outside.
To help you out, a handy web tool How Secure Is My Password, made by password manager RoboForm, is a good place to test out potential passwords and see how strong they are.(GIF: howsecureismypassword.net)
Don't stick to one password
Obvious really. If you're using the same password for all of your accounts and one of them gets hacked, that puts all of them at risk. Try to keep your passwords varied and avoid the temptation of using different versions of the same password.
Considering you're normally use your email, or a username that's publicly accessible, to log into your accounts, using the same password for each account makes less sense.
Don't email or share passwords
Another obvious one. If your account gets hacked, then this could come back to bite you pretty easily so avoid at all costs. The same cautiousness should be applied to any time you write down a password.
If you really, really have to send one,  services like LastPass allow you to send an encrypted version to another LastPass user and will prompt them to install it if they don't have it already. It's not 100 per cent secure, but it will greatly reduce the chances of your password being compromised.
Use a password manager
If you have a number of different accounts, it's strongly recommended that you switch to a password manager straight away. Through them, you can come up with a number of unique passwords for each of your accounts, without having to remember them.
One of the best ones available is 1Password, a versatile password manager that syncs up across multiple devices and includes a random password generator should you need inspiration, but others like RoboForm, LastPass, and SplashID are worth looking into as well.
1Password (Image: agilebits.com)
Log out of accounts
While it's handy to be able to log in automatically, it's better to get into the habit of logging out, if for no other reason, being constantly logged in somewhat defeats the purpose of having a password in the first place.