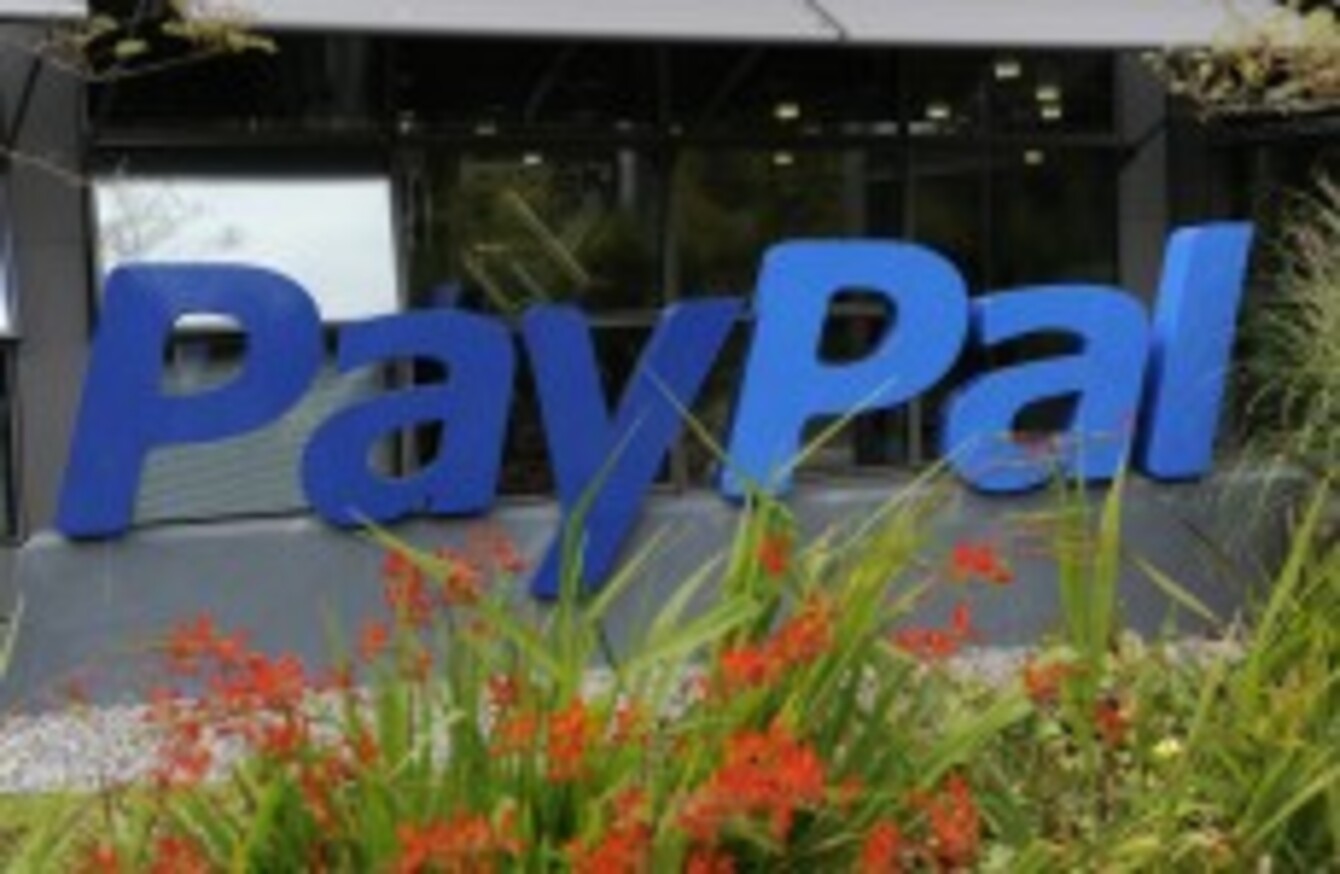 Image: Sasko Lazarov/Photocall Ireland
Image: Sasko Lazarov/Photocall Ireland
ALREADY AN IMPORTANT presence in the Louth town, PayPal has some more good news for Dundalk this morning.
The electronics payment company revealed plans to hire another 400 people over the next three years, bringing its total workforce in Ireland to 2,900.
When PayPal opened its Dublin office in 2003, it employed just 25 people but over the 11 years has steadily increased its employee numbers.
These new positions will be located at the eBay Inc. European Operations Centre in Dundalk – and are in addition to the 1,000 PayPal positions announced in 2012. By the end of 2018, there will be 1,850 eBay and PayPal employees working in the town.
"This is great news for Dundalk and the north east region," said Louise Phelan, vice president of global operations for Europe.
"Dundalk is a very important site in our global operations for supporting our customers. We are already ahead of schedule in recruiting our first 1,000 teammates, thanks to our continued expansion, together with the high-calibre people we have already employed.
"We have been delighted to be able to make a very positive impact on the lives of so many people in the area, both through our community activities and by virtue of the jobs we create, which have taken so many unemployed people off the local live register."
Phelan also claimed that "almost 1,000 indirect 'spin-off' jobs" could be created in other local businesses as a result of the substantial investment, which has been supported by the Department of Jobs through IDA Ireland.
http://vine.co/v/MILepqazu7F
Outgoing CEO of IDA Ireland, Barry O'Leary, noted that PayPal is "one of the largest projects the IDA has ever been involved in bringing to Ireland".
"The success of this company is an example that we as IDA executives bring around the world when we pitch for Ireland in boardrooms from Boston to Bombay. Behind all projects of this size, lies a strong leadership team that has bought into the idea of doing business in Ireland – I would like to pay tribute to all those in PayPal, especially Louise Phelan, for her continued ability to pitch Ireland's strengths wherever she goes."
PayPal attributed its ability to hire more people to its growth in the first three months of this year, when they added six million customers. It now has 148 million active accounts.
The roles on offer now are in the areas of customer solutions, risk operations, merchant services, telesales and operational excellence.
They are primarily for English speaking candidates but the firm says it also has a number of other language opportunities.
For more information, see the company's jobs website.
Originally published 10am