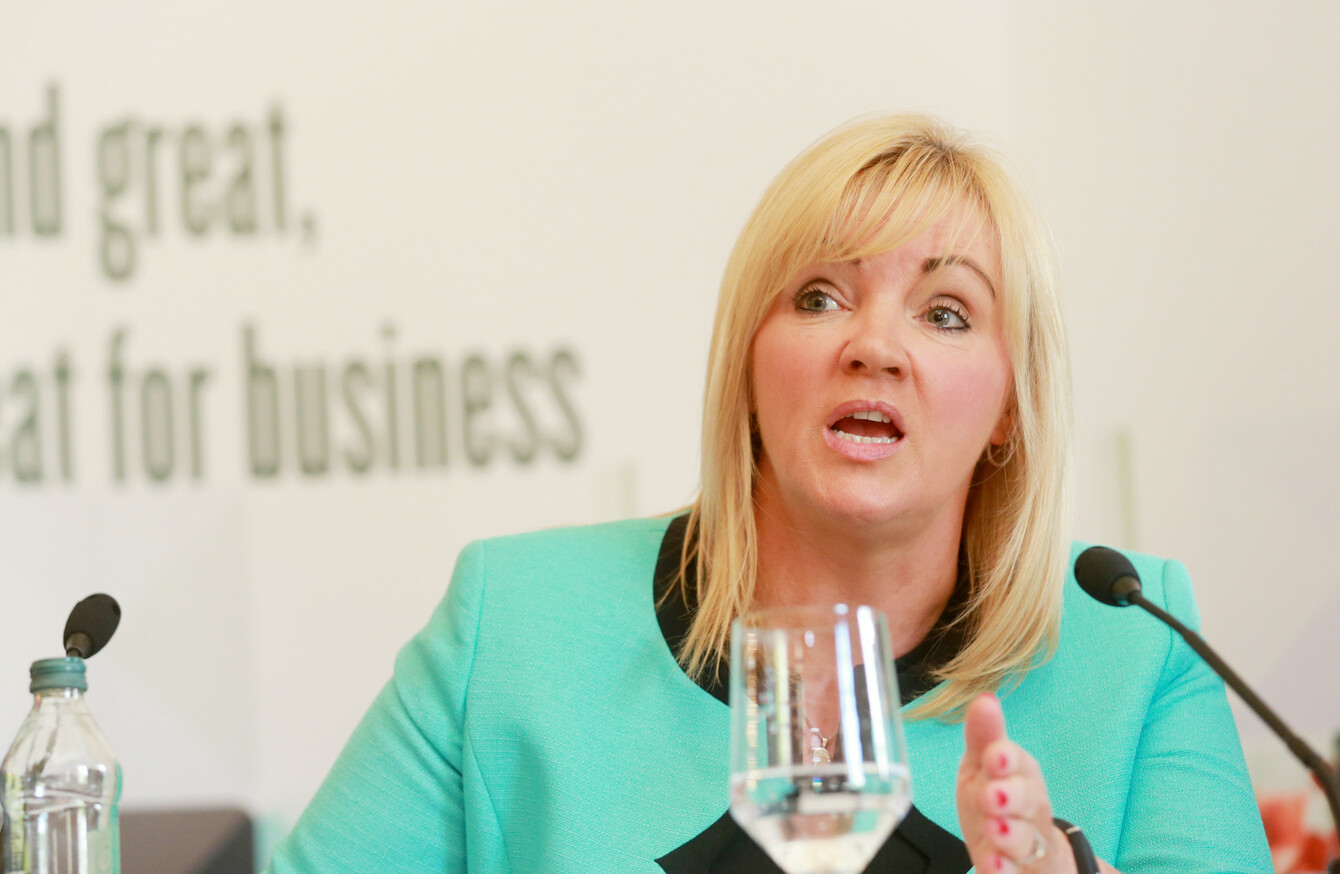 Image: Laura Hutton/Photocall Ireland
Image: Laura Hutton/Photocall Ireland
WITH AMBITIONS TO grow its Irish headcount to 3,000 workers, PayPal has been busy recruiting new staff.
But the payments giant has also been forced to intensify its focus on retaining existing employees as the competition for skilled workers continues to rise.
The company, which currently employs around 2,500 people in the country, has already been battling a housing crisis that has made it more difficult for firms to attract foreign tech staff.
Louise Phelan, the head of PayPal's Irish operations, previously revealed the firm had been asking its workers to offer empty rooms to new recruits who were finding it hard to source rental accommodation.
However it's not just a brutal housing market that concerns the company's recruiters when it comes to finding and holding onto young staff.
According to a study from recruitment firm Morgan McKinley last year, nearly two-thirds of millennials plan to leave their current jobs within three years.
Ahead of the launch of new research from PayPal's business intelligence team, which showed Irish consumers owe family and friends €575 million in small debts, Phelan told Fora the firm has been rolling out the perks to keep existing staff onside.
"We don't bring people in for a job, we bring people in for a career, which means our tenure is really strong because we give them opportunities to grow their career and support them through lots of opportunities," she said.
"Whether it's healthcare insurance, training or education, all the things they are looking for because people don't just want a job, they want a career."
Retaining staff
According to Phelan, the firm has also started to appeal to young workers by giving those who remain with the company the chance to indulge the travel bug.
"Some people may want to take time to go travel, we'll support that because usually the case is they will travel and then come back and want to work for PayPal," Phelan said.
"We don't guarantee people roles, but if they are a good employee we will always welcome them back to our organisation. Millennials should travel because that's where they get learning and understand how real life works."
Another perk the company has rolled out for long-term employees is an additional month of paid leave for staff who stay at PayPal for five years.
Outlining clear ways people can progress through the business has been another method of retaining staff, according to Phelan.
She said employees are less likely to job hop every few years if they can see a clear way of moving up in the company.
"Two years in a row is a long time; I think back to my own career, I was in GE for 16 years and I changed my role every two years in there. That was my plan.
"In PayPal, there's a diagram of steps and stairs. You come in at a level in the organisation and you should be aspiring to make it to the next level within 18 months to two years so you can learn something new.
"It's not always up, sometimes people have to take a lateral move but that could give you the next step to move up a level."
Sign up to our newsletter to receive a regular digest of Fora's top articles delivered to your inbox.
Written by Killian Woods and posted on Fora.ie