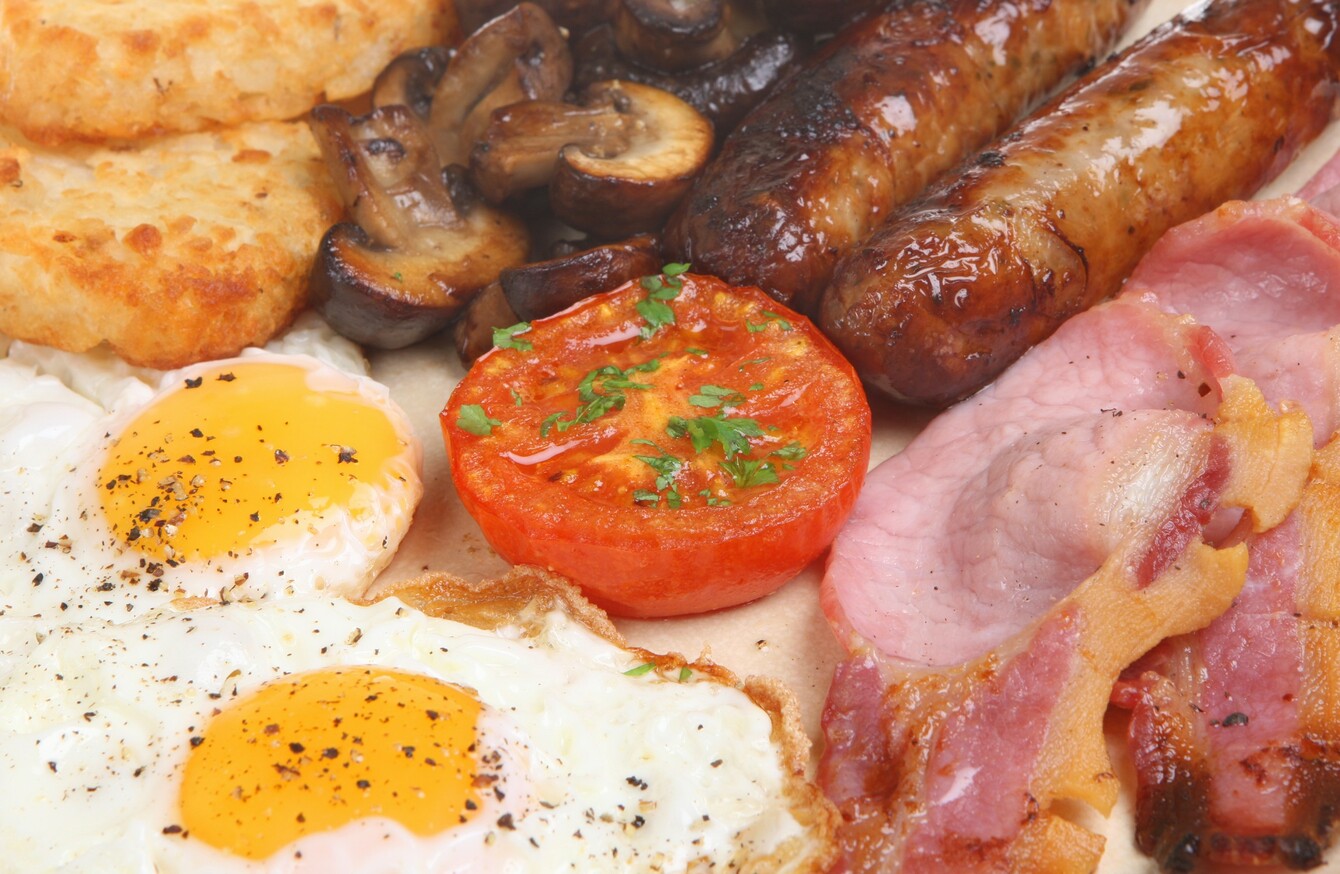 Image: Shutterstock/Joe Gough
Image: Shutterstock/Joe Gough
EVERY HOME COOK has their own kitchen hacks, cheats and traditions, and we want to know yours.
Each week as part of our Kitchen Secrets series, we ask readers to share their cooking tips and go-to-food and drink ideas. From the secret to quick-and-easy dinners, to the best way to scramble an egg, we set a new question every seven days.
This week, we asked readers to share what goes on their plate for 
What are your house rules for the perfect weekend fry-up?
Thick cut maple rashers, grilled slowly, are vital: You want the rashers just cooked so they aren't hard. Then some high-quality thick traditional sausages, chestnut mushrooms, quartered and fried in far too much butter!  We swap fried eggs for poached, along with some precooked potatoes, sliced and fried. No pudding as neither of us are really that fussed about it. Beans can be nice, but served in a preheated ramekin so they don't go everywhere! To accompany that, my homemade brown bread, made with a traditional family recipe, with some nice butter. And definitely a lovely big pot of tea!
- Olly Keegan
I try to stay away from beans with a fry, we're a ketchup or relish sort of family: We rarely do a full fry-up anymore but if we do, it absolutely includes sliced mushrooms fried off with a little Worcestershire sauce, good quality rashers and sausages, black pudding fried until crispy in the pan, cherry tomatoes grilled until charred and bursting, and fried eggs with a sprinkling of sea salt and white pepper. Serve this with toasted sourdough, real butter, hot mugs of tea and you'll be set up for the day. Don't forget to burn it off with a lovely bracing hike through the hills, your arteries will thank you for it!
- Donna Connelly
I go for a little kimchi or something spicy on the side: In our house we  love some Irish black pudding and eggs at the weekend, I add tomatoes and mushrooms too, with the kimchii and a slice of crispy sourdough toast.
- Fiona Staunton
I do an oven-baked version of fried bread (and beans are a no-no): My mam always made fried bread with the fry-up, but my version is a bit less stodgy: slices of white bread brushed with olive oil and a little sea salt, placed on a tray in a hot oven until golden. I have to admit "fry up" is more of a grill up in our house. The only elements that are fried are the eggs and mushrooms. Sausages, rashers, black and white pudding, and tomatoes are all grilled.  Some people like to have beans with their fry-up, personally I think this is an abomination, but if you must, stir a knob of butter into the sauce just before serving, it completely transforms the beans.
- Angela Nolan