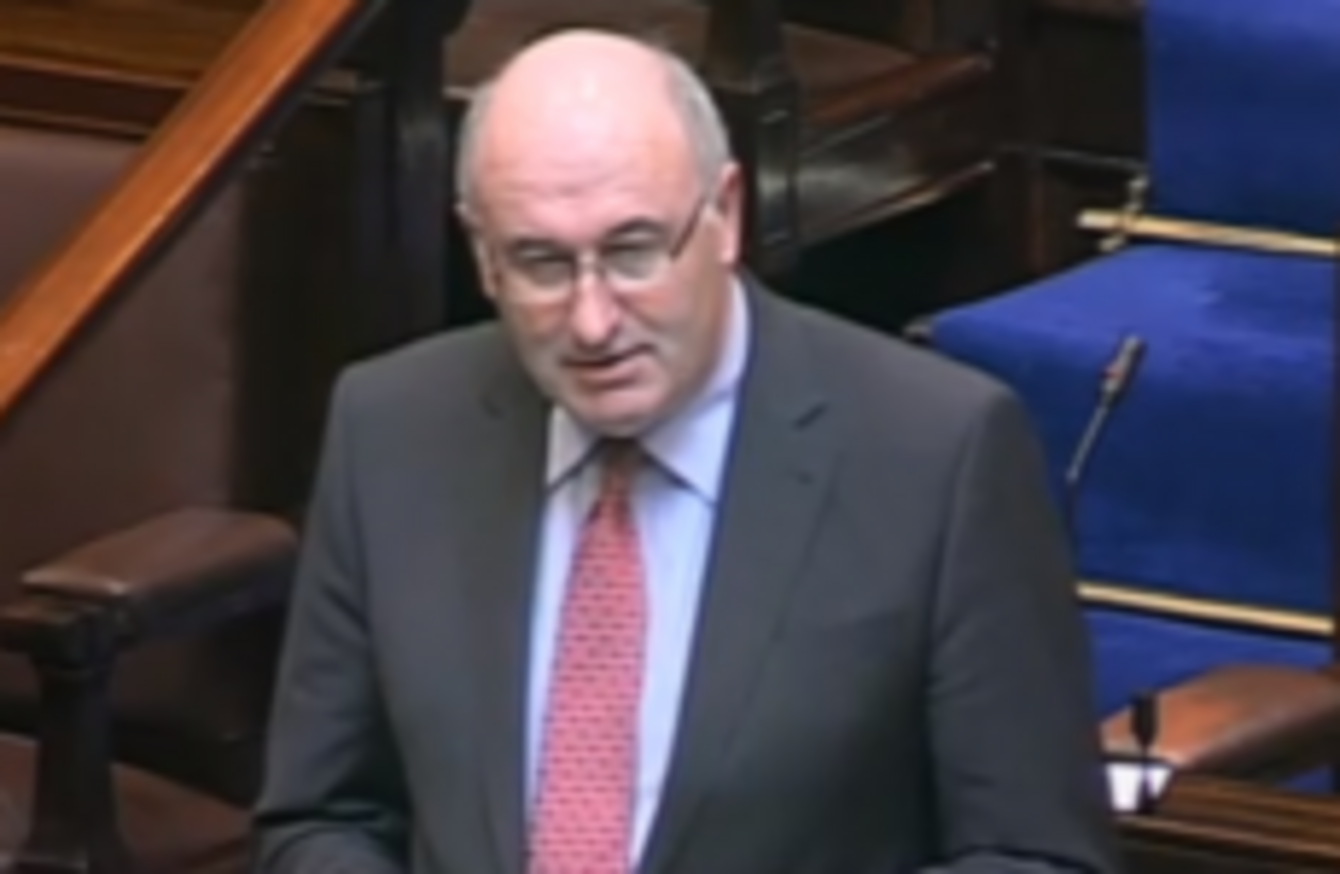 Phil Hogan says the councils' idea to link household charge compliance was not his idea, but he supported it.
Phil Hogan says the councils' idea to link household charge compliance was not his idea, but he supported it.
ENVIRONMENT MINISTER Phil Hogan has said he did not ask county and city councils to link the payment of higher education grants to payment of the household charge – but offered his support to councils who choose to do so.
Speaking on the Dáil's first afternoon back since the summer recess, Hogan said the policies of the county councils in Clare and South Tipperary – which are delaying the payment of college grants until households can prove they have paid the €100 household charge – were understandable.
"Clare County Council… and the county management there are doing no more and no less than other county manager or city manager," Hogan told opposition TDs.
"They're asking people, and putting in place plans, to get in the remaining monies that are owed to them from the household charge – and any other monies that are owed to them," he said.
This was "what any business would do", the minister added, saying he had given an incentive to councils to enforce payment of the charge by threatening to withhold their central government funding.
Hogan said he believed the council in Clare was working with the Local Government Management Agency, the body responsible for collecting the €100 charge, in enforcing its controversial policy.
"I look forward to the same level of activity in whatever means is necessary, to get an increased level of compliance with this household charge," he said.
The comments came after Hogan confirmed that he had withdrawn €15.7 million in funding from local councils in the third quarter of 2012 as a result of lower-than-expected income from the charge, which he said now had a 66 per cent compliance rate.
This was tantamount to a reduction of between 1 and 3 per cent in the funding to city councils, he said.
Fianna Fáil environment spokesman Barry Cowen – echoing the comments of his brother Brian, who previously used the same simile when discussing the Department of Health – described Hogan's brief as "the new Angola, there's that many landmines".
Hogan said Cowen would be aware that Ireland was only introducing a household charge and property tax "because it was negotiated by people who are well known to you".