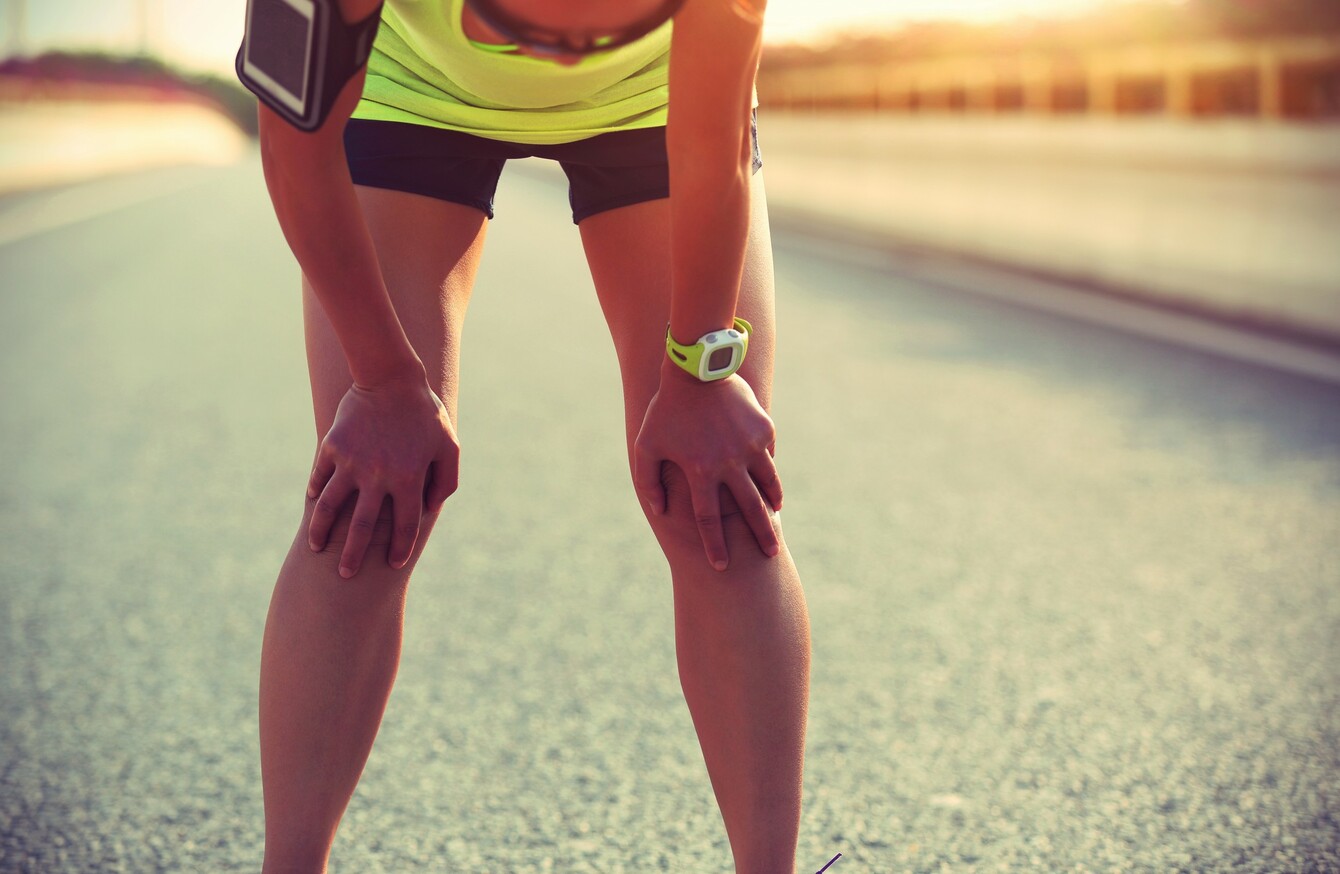 Image: Shutterstock/lzf
Image: Shutterstock/lzf
RESULTS FROM A new study have shown that just one hour of physical activity could offset the negative health effects of eight hours of sitting down a day.
The results come from a four paper series published today in UK medical journal The Lancet.
They show that one hour a day of physical activity, such as brisk walking, cycling for leisure or jogging can help negate the bad effects of sitting down for more than eight hours a day.
Physical inactivity is linked to a number of serious health problems, including an increased risk of heart disease, diabetes and some cancers.
Figures show that it is responsible for over five million deaths per year.
As well as this, the series carried out the first global economic analysis of physical inactivity and found that it costs the world economy $67.5 billion (€61.3 billion) a year in health care costs and lost productivity.
The series is being launched ahead of the 2016 Rio Olympics, with the authors stating that too little progress has been made in tackling the "global pandemic" of physical inactivity since the 2012 London Olympics.
A quarter of adults worldwide still fail to meet the current recommendations on physical activity.
The Series
The series was broken up into four individual papers with each examining a different aspect of the impact of physical inactivity.
Paper one looked at the link between physical activity and the risk of death.
Researchers analysed data from over a million people from 16 separate studies. People were generally over 45 and from the USA, Western Europe and Australia.
They divided participants into four groups based on how active they were – fewer than five minutes a day for the lowest group and up to 60-75 minutes a day for the highest.
The research found that people who sat for eight hours but were physically active otherwise had a much lower chance of dying than people who may have sat for less hours a day but were not physically active.
(Physical activity is described as brisk walking at 5.6 km/h or cycling for pleasure at 16 km/h).
People who sat for eight hours a day but did a minimum of one hour of physical activity were found to have no increased risk of death as a result.
People who sat for long hours and were inactive had the highest risk of death.
"For many people who commute to work and have office-based jobs, there is no way to escape sitting for prolonged periods of time," said Professor Ulf Ekelund, the lead author of the paper.
For these people in particular, we cannot stress enough the importance of getting exercise, whether it's getting out for a walk at lunchtime, going for a run in the morning or cycling to work.
Economic burden 
The second paper in the series looked at the economic burden physical inactivity has on countries.
It found that the total cost in 2013 of physical inactivity was $67.5 billion (€61.3 billion) worldwide.
In the US alone for that year the the economic burden was $27.8 billion (€25.2 billion), compared to R$3.3 billion in Brazil, £1.7 billion in the UK and AUS$805 million in Australia.
In Ireland, physical inactivity cost the State €150 million in 2013.
"The current economic cost of physical inactivity is borne mainly by high income countries," said lead author Dr Melody Ding of the University of Sydney.
Our study makes the economic case for a global response to promote physical activity to tackle diseases such as diabetes, heart disease and some cancers, with the aim of reducing health inequalities.
The third paper examined the progress in developing national policies for dealing with physical inactivity in the populace since the 2012 Olympic Games.
The authors concluded that not enough progress had been made.
"In the past four years, more countries have been monitoring progress in physical activity, but evidence of any improvements is scarce," said lead author Professor Jim Sallis of the University of California San Diego.
The fourth paper examined smarter approaches to physical activity.
The papers can be viewed in full here