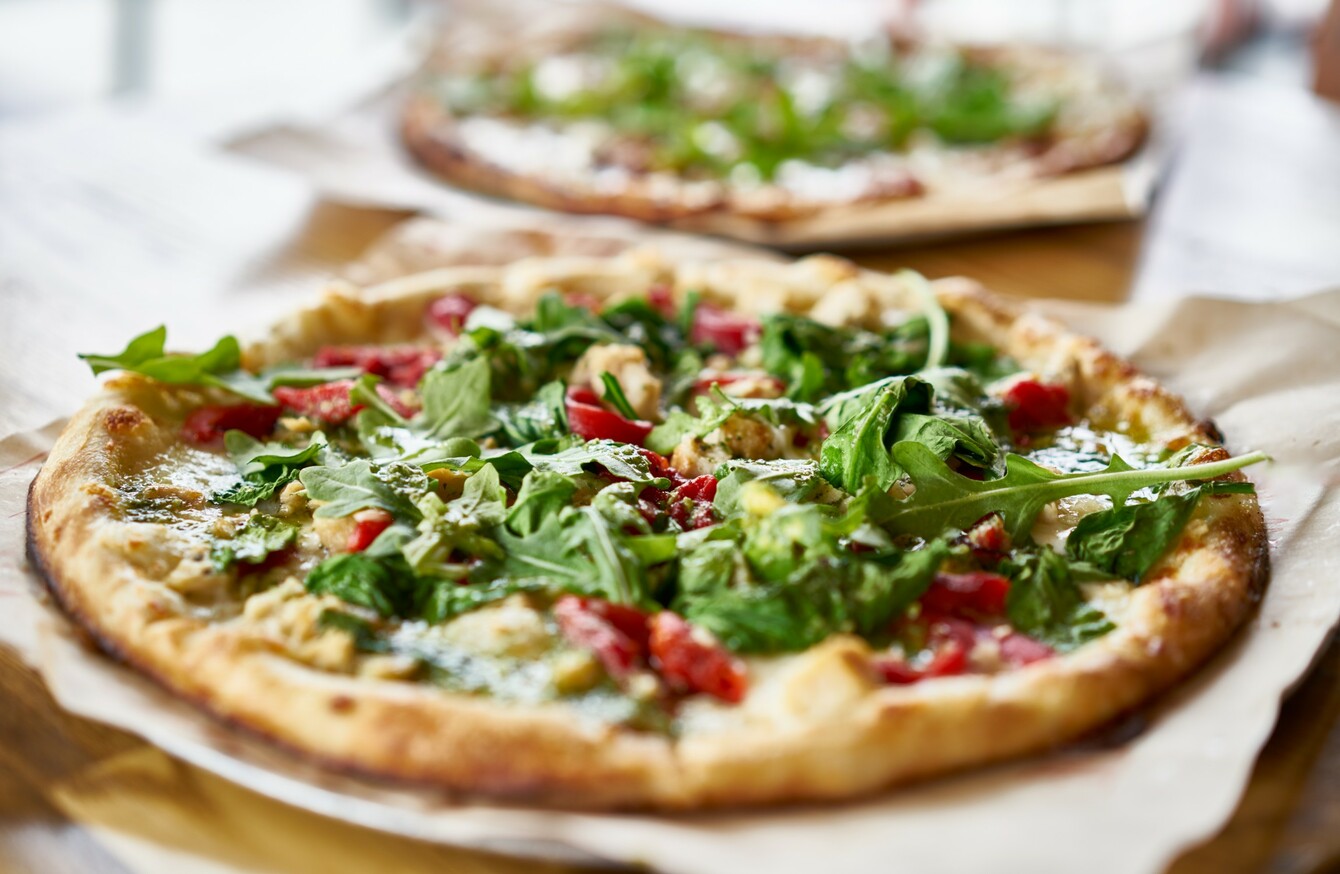 Image: Shutterstock/Joshua Resnick
Image: Shutterstock/Joshua Resnick
READY FOR PIZZA night? Ditch the take away menu in favour of a home-cooked pizza using the simplest store-cupboard toppings. 
Having a few pizza bases in the freezer is a great standby for a Friday night fake-away or quick midweek meal. With just a few simple toppings and some tomato sauce, you can create a meal that everyone will love. 
The key to a great pizza is in the baking, so make sure it's cooked in a really hot oven to ensure the base is light and crisp. Most authentically cooked pizzas will be baked in an oven reaching up to 800-1000 degrees, but since most of us don't have access to a wood-fired oven (as much as we'd love that), baking pizza at a very hot oven setting for just a few minutes will do the trick.
This list should offer something for everyone – from an indulgent four cheese slice to a vegan pizza con patate (that's potato pizza to the non-Italian among us).
1. Fried Egg and Parma Ham Pizza, from Madeleine Shaw: 
Fried eggs make a delicious addition to a pizza, and are a great way to get some extra protein, too. While this recipe uses parma ham, regular ham would be equally as tasty if you happen to have it in the fridge. Served with some garlic bread and salad, this simple recipe would be one that the whole family can enjoy.
2. All Day Breakfast Pizza, from Charlotte's Lively Kitchen: 
Breakfast pizza? Yes please! Topped with bacon, sausage, cheese and egg, this pizza is bursting with flavour. This is a great way to use up some leftover breakfast ingredients without cooking a fry-up, and you could even add black pudding or mushrooms if you happen to have them on hand.
3. Pesto and Cherry Tomato Pizza, from Victoria Sponge Peas Pudding: 
The fresh taste of pesto really lifts this pizza base, and is perfectly accompanied by fresh tomatoes and peppery rocket. Dressing the rocket leaves with some lemon and balsamic vinegar adds a nice zing to the overall pizza. You could easily adapt this according to what you have in the fridge- some leftover meat like chicken or salami would be a nice addition.
4. Four Cheese Pizza, from I Am a Food Blog: 
Looking for an easy vegetarian pizza recipe? This four cheese recipe is quick, tasty and can be made with whatever cheeses you have in the fridge. The cheese is added in layers rather than all together, which gives it a great depth of flavour. Try a mix of soft and hard cheese for the best result.
5. Tuna and Red Onion Pizza, from Kara's Italian Kitchen: 
Tuna is a classic pizza topping in some parts of Italy, and makes for a very light pizza. Layer on red onion, chilli flakes and a few olives if you happen to have a jar open for an extra savoury flavour kick. Serve this with a lemon and balsamic dressed salad for a fresh, light meal.
6. Potato Pizza, from Smitten Kitchen: 
With a topping consisting of just three ingredients, this potato pizza is simplicity at its best. The combination of thinly sliced potato, onion and rosemary produces a deliciously tasty topping with a crispy crust. While this particular recipe also happens to be vegan, we think a bit of cheese on top would make a great addition.