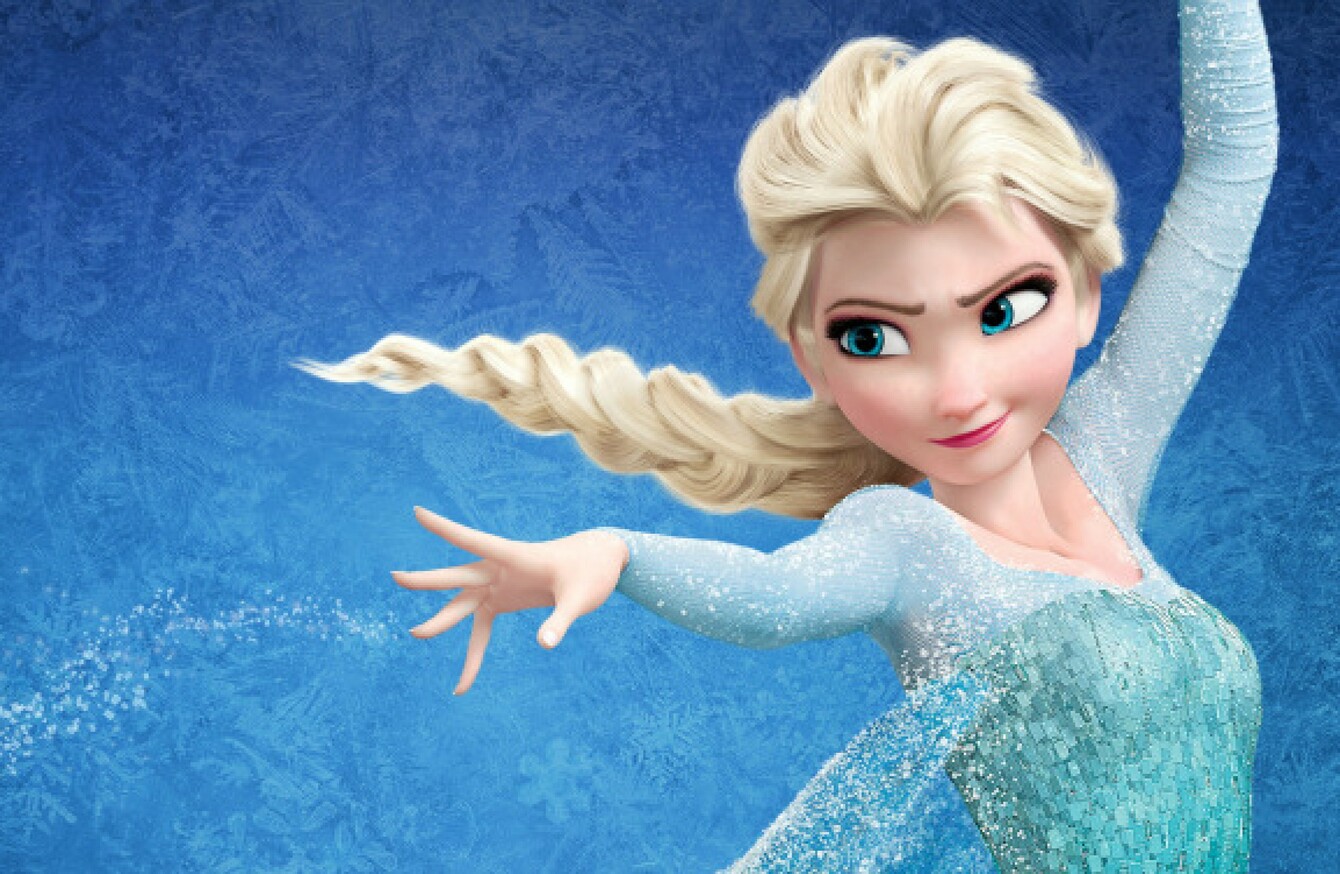 Image: Disney
Image: Disney
A PLASTIC SURGEON has taken a pop at Frozen princess Elsa, claiming Disney has portrayed a kind of beauty that could never exist in real life.
Speaking to RTÉ's Ryan Tubridy today, John Curran, consultant plastic surgeon at Bon Secours, said the Disney princess is a role model for little girls all over the world, including his own two daughters, but "the way she is represented is not real".
"Her face, while very beautiful, is not humanoid. If you look at her eyes, they're at least three times, if not four time bigger than those of a human, her nose is a quarter or probably a fifth of the size of a normal human being. Her body and her waist are impossibly slim. It's just not a fair representation of what a woman is," he said.
I just don't think it's fair on girls and on young women to say: "Here is a role model, she's beautiful, oh but by the way you will never ever look like this".
"You could say it's just a cartoon, it's only make-believe, let them enjoy it. Okay, fair enough, but do you have to draw her in such an unattainable and impossible way? I just don't think it's fair."
The surgeon also said in the interview that the image of plastic surgery had been "hijacked" and sensationalised by "the celebrity-driven media".
When you see Kim Kardashian's sister Khloe talking about the use of plastic surgery just like putting on makeup…it's outrageous.
For him, plastic surgery is all about "the restoration of form and the restoration of function", though he warned there are some surgeons who operate in a way he would not consider to be ethical.
He recommended anyone considering surgery to ensure they go to a registered practitioner.
Listen to the full interview here