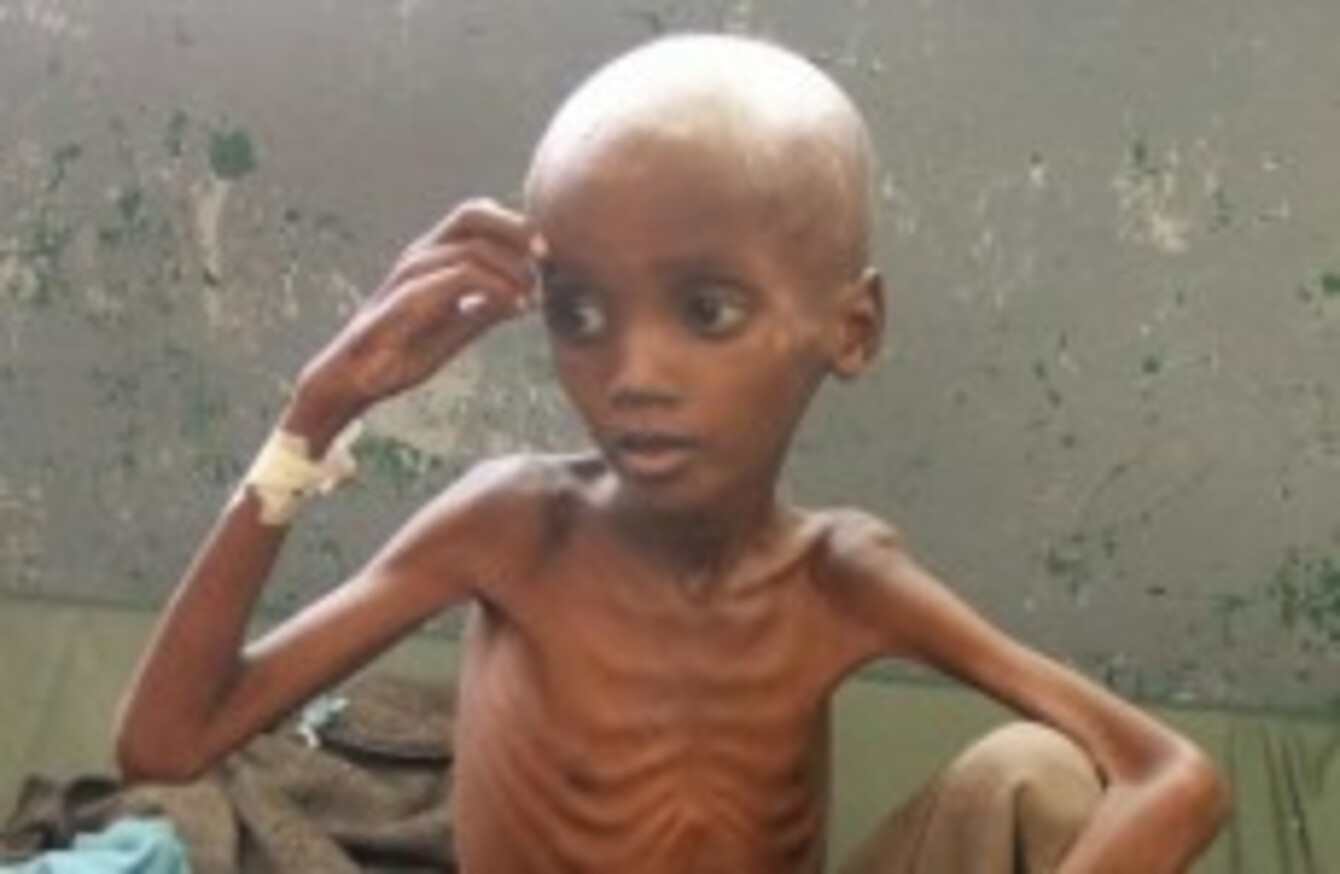 A severely malnourished child in southern Somalia.
Image: Farah Abdi Warsameh/AP/Press Association Images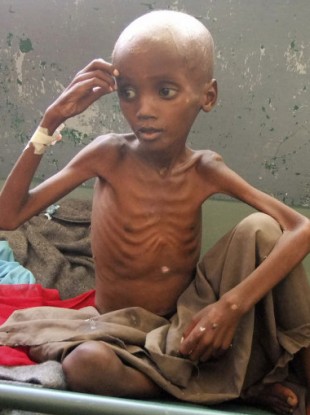 A severely malnourished child in southern Somalia.
Image: Farah Abdi Warsameh/AP/Press Association Images
GOVERNMENT AND agency responses to humanitarian crises remain 'too little, too late', according to a new report from Oxfam.
The organisation is warning that the international response to disasters will be unable to cope with the expected increase in people exposed to crises unless serious efforts are made to prevent and limit disasters.
In its new report 'Crises in a New World Order', the organisation criticises the international response to disasters, saying that despite government and agencies making great improvements in their reactions to crises, media and political interests often determine that reaction rather than the level of human need involved.
The report also advocates a shift in how disasters are tackled from global offices to local response centres, but acknowledges that "it will take years, in places decades, to build genuinely global humanitarian action, rooted in crisis-affected countries."
Oxfam Ireland CEO Jim Clarken said that the centre of humanitarian action has already begun moving from Western, developed countries to national and local levels, but that this effort "needs to accelerate":
International aid agencies cannot just pitch up, patch up and push-off, they also have to ensure that people and countries are better prepared to withstand future shocks. Having local organisations already on the ground primed to go will increase both the speed and the efficiency of the aid effort and ultimately will save more lives.
Clarken also emphasised the importance of early action in preventing a crisis from escalating. He said that early warning systems "show that millions of people in Niger, Chad and other countries in West Africa face a looming food crisis over the coming months, unless urgent action is taken to prevent a catastrophe."
"The worst is not yet inevitable if we act swiftly," he added.
In the report, Oxfam warns that:
The growing number of vulnerable people, the rise in disasters, and the failure to put most fragile states on the path to development, will significantly increase needs.