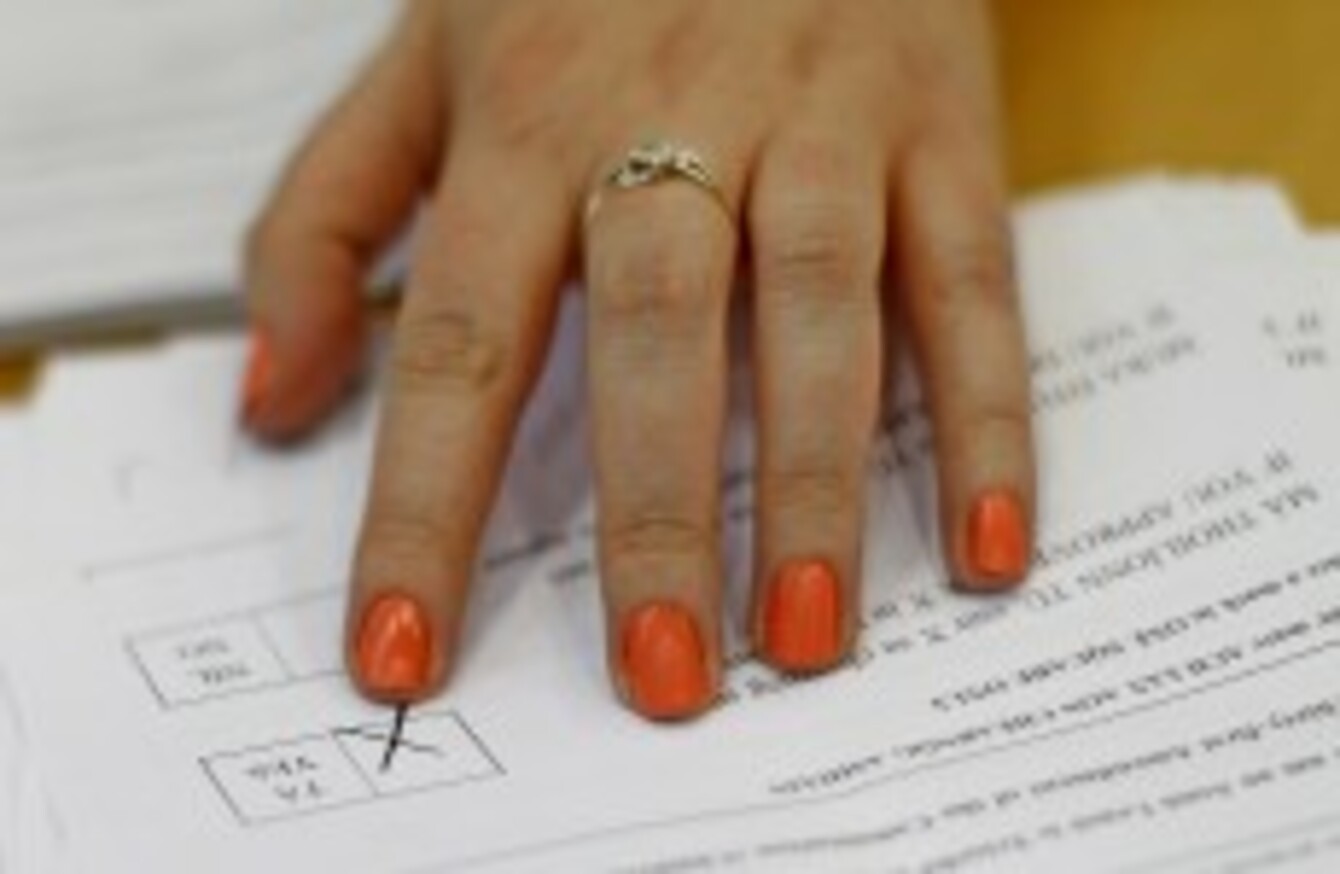 Image: Julien Behal/PA Wire/Press Association Images
Image: Julien Behal/PA Wire/Press Association Images
IT WAS A move that backfired on the Government as turnout for the Children's Referendum stagnated at a paltry 33 per cent but Saturday voting has not been ruled out entirely.
There is a mixed reaction from politicians with Joan Burton "not personally" convinced that it would work without an "enormous campaign", while others such as Fine Gael's Alan Farrell and Leo Varadkar believe it should be given another shot.
Other factors may have come into play to explain Saturday's low numbers, including a lack of engagement by the electorate on the issue. Last year, the holding of the presidential election and other key referenda on a weekday was widely criticised.
What do you think? Is Saturday voting a good idea?