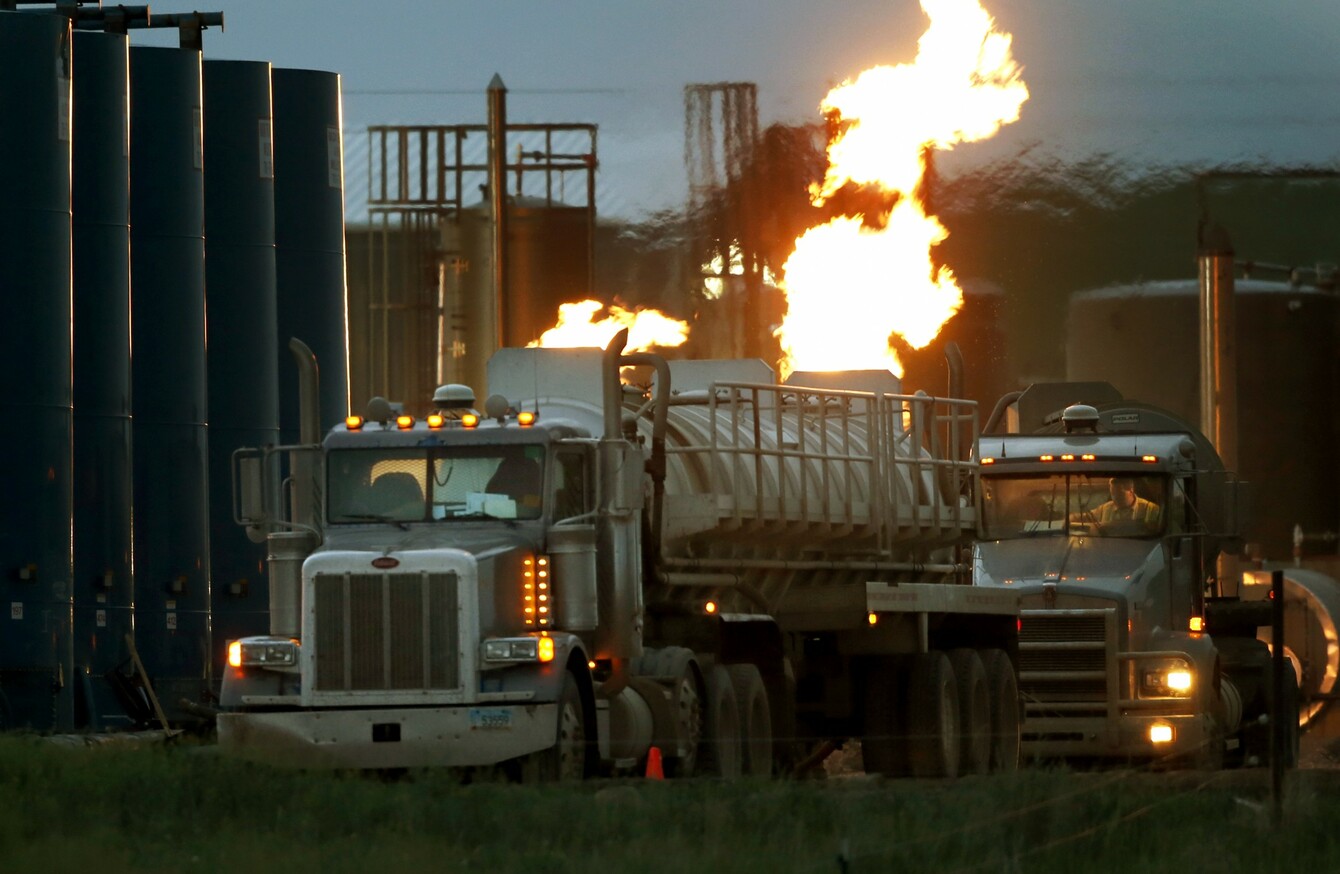 Image: Associated Press
Image: Associated Press
THREE SEPARATE MOTION are going to come before the Dáil this term which will call for fracking in Ireland to come to an end.
Fracking is divisive.  Opponents say that it's environmentally unstable and can cause major negative effects. But supporters point out that there are deposits of shale gas in the northwest of Ireland worth more than €120 billion – and that fracking is a potentially viable method of extracting them.
What do you think?
We're asking: Should fracking be banned in Ireland?