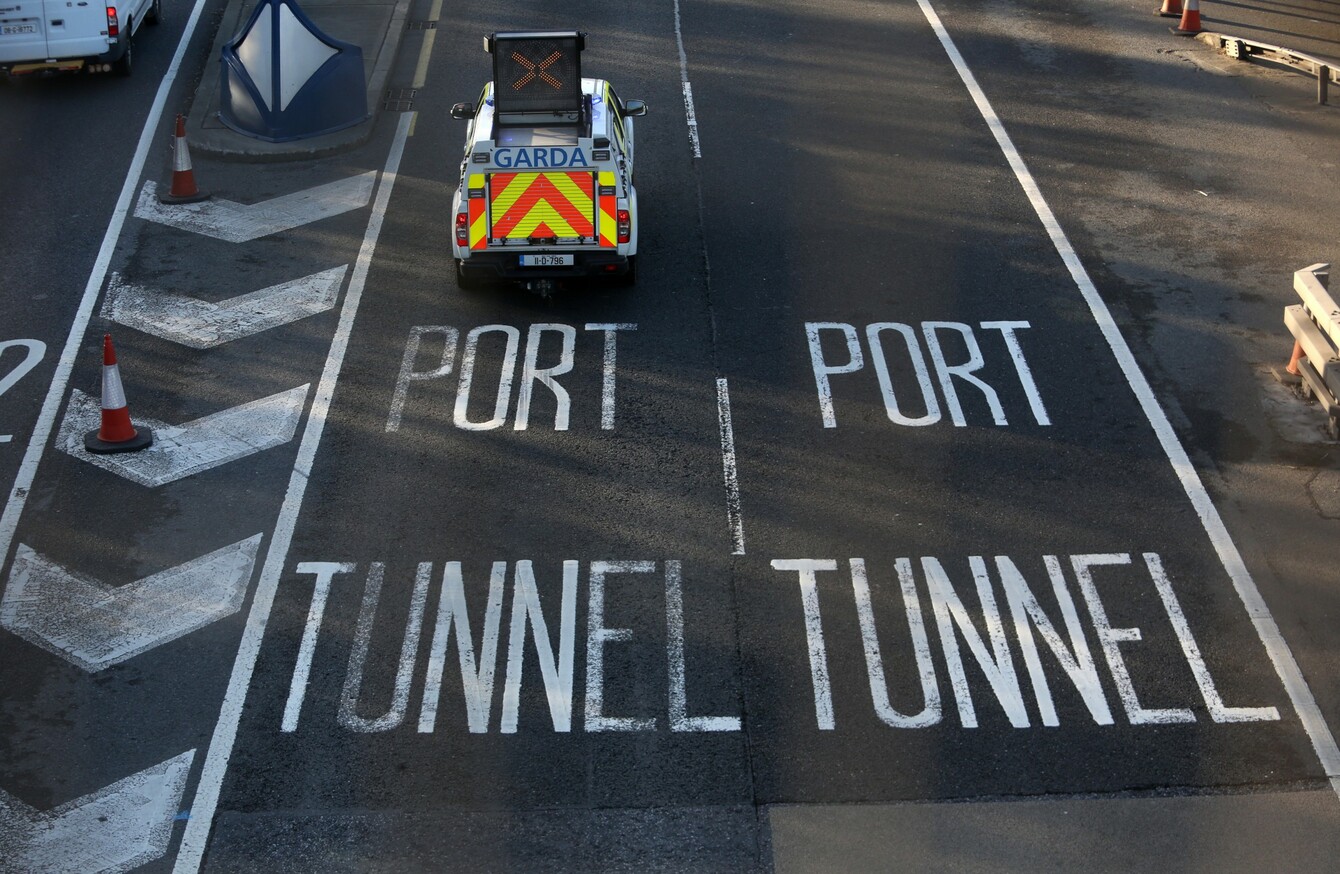 DUBLIN'S PORT TUNNEL is getting new speed cameras that will calculate motorists' speed based on the time it takes them to travel through it.
The cameras record the time motorists enter the tunnel and when they leave it, calculating the average speed taken by the motorist to travel the distance.
The speed limit in the tunnel is 80km/h meaning that if motorists complete the 4.8km tunnel in faster than 3m 36s they have broken the speed limit and will receive a fixed charge fine from the gardaí.
Speaking this afternoon on RTÉ's News At One, Sean O'Neill of Transport Infrastructure Ireland said that tunnels require special rules.
"The tunnel has an excellent safety history and we want to maintain that," he said.
"We hope people will monitor themselves and maintain their speed at 80km/h in the tunnel."
You're in a contained environment, so if an incident happens it has the potential to be very difficult to get to people and maintain safety levels.
O'Neill said that the cameras are ready but that it will be up to gardai when they are put in use, something that's expected in the coming weeks.
He added that any potential roll out of this type of system to other parts of Ireland will also be up to An Garda Síochána. Such systems are common in the UK.