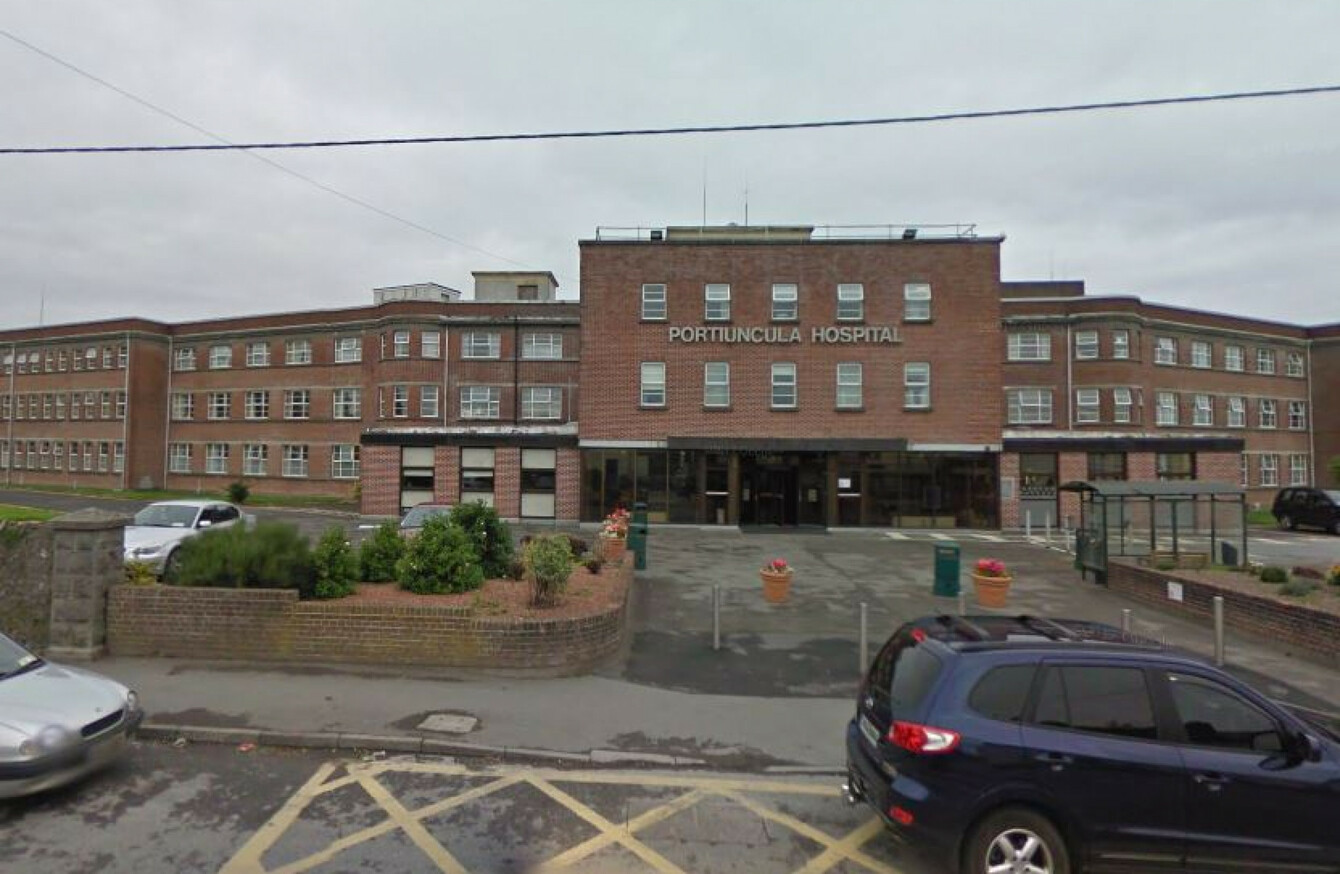 Image: Google Maps
Image: Google Maps
A REPORT HAS found a number of failings in relation to a Galway hospital's maternity care services.
Among the failings were a lack of consultants at weekends, insufficient training among locum doctors, a lack of communication between healthcare professionals and an absence of open disclosure with patients and their families.
In their report published today, the Saolta Group which oversees Portiuncula hospital said that the clinical review had found that "serious errors in management occurred in ten cases that would have probably made a difference to the outcome for those babies".
Other failings included in some of the 18 cases reviewed:
Failure in some cases to expedite delivery of the baby and a prolonged decision to delivery interval
Failure to appropriately escalate care to the obstetric consultant (meaning a failure to recognise an emergency)
Poor system for contacting the paediatric staff on-call for resuscitation of the sick baby (poor communication).
A clinical review into maternity services at Portiuncula University Hospital in Ballinasloe was published this afternoon after a three-year delay.
It examined cases such as Lorraine and Warren Reilly's daughters Amber and Asha, who died two years apart at the hospital.
Another baby, 11-month-old Eoghan, was left with severe disabilities after delays with his treatment (which occured at a Bank Holiday weekend). His parents Theresa and Ronan Dunne settled their High Court action against the HSE for €2.4 million in July 2016.
Background
In 2014 six babies born at Portiuncula University Hospital were referred for therapeutic hypothermia (that's out of a total of 1,983 births).
Therapeutic hypothermia is a treatment for oxygen deprivation at birth; lowering their body temperature to 33C-34C for 72 hours significantly reduces the risk of long term damage, disability or death.
The spike in those referrals prompted an internal clinical review of those cases and ones related to it.
After the initial review, a further 12 cases involving 10 families were included. They related to a range of different events at the hospital in a seven-year period between 2008 and 2014.
The final review involved 18 cases and a total of 16 families.
The author of the report Prof JJ Walker told RTÉ News that the majority of care given at Portiuncula over the 10 year period under review was "good and very safe".
Dr Pat Nash, Group Chief Clinical Director Saolta University Health Care Group and the Review Commissioner apologised to families:
On behalf of the Saolta Group, I have again offered the families involved our deepest apologies for the distress and suffering they have endured.We know that this has been a deeply traumatic process for them which has been compounded by the length of time this complex review process took to complete.
Recommendations
A number of appointments have been made at the hospital:
Over the last three years, the number of obstetricians on site has increased from three to five
Five additional non-consultant hospital doctors have also been appointed to the maternity unit
A Practice Development Midwife is place to support and progress quality improvements, audit and training, and a number of staff are currently progressing through advanced clinical courses
A specialist bereavement midwife for the unit has been appointed and that person will begin in the next month.