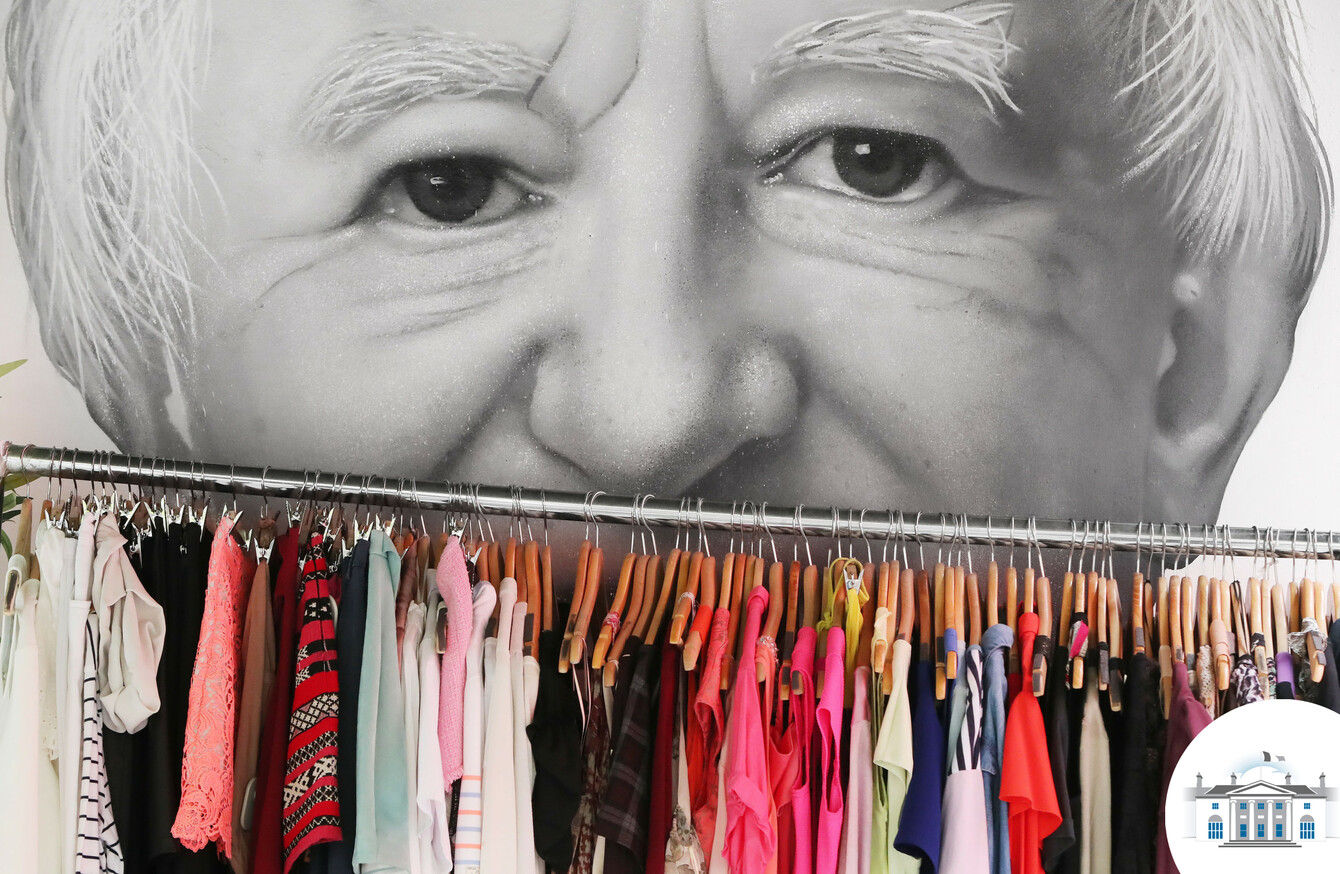 A mural of President Michael D Higgins by Subset in Temple Bar in Dublin.
Image: Niall Carson
A mural of President Michael D Higgins by Subset in Temple Bar in Dublin.
Image: Niall Carson
IT'S LIKELY TO be a couple of months yet before we really know how the presidential ballot paper will look.
In the past few weeks things have become a lot clearer, with President Higgins declaring his intentions, and his erstwhile challenger Senator Gerard Craughwell announcing that he won't actually be in the race.
But despite those developments, we're still a bit off knowing who the public will be voting on.
What we do kind of know is when we will know, if that makes sense.
So here's some quick chronology.
Firstly, Sinn Féin gave an idea yesterday of how it's going to select its candidate. (The party decided a fortnight ago that it would be contesting the election.)
In a briefing with journalists, David Cullinane TD said that the party was aiming to have its candidate selected by the third week in September, to allow for a campaign of about six weeks.
President Higgins' was inaugurated on 11 November 2011, so his seven-year term runs until that same date later this year.
Cullinane says that the party's candidate will be chosen by the party's Ard Comhairle, which will consider nominations put forward by regional cúigí.
"The nomination process will begin on 20 August, which is a Monday, and will conclude on the 10 September. And on 16 September a special meeting of the Ard Comhairle is being convened to select a candidate," the Waterford TD said, adding that he felt it's plenty of time for the public to judge a candidate.
The campaign proper won't start until then anyway, so we're confident that six weeks will be plenty of time for our candidate to make a difference, for the people to get to know who our candidate is, and for our candidate to take part in hustings and debates.
The council route
To get on the presidential ballot, candidates need the support of either four councils or 20 members of the Oireachtas.
Sinn Féin's 35 Oireachtas members guarantees a place on the ballot for its candidate, but other potential candidates can be nominated by lobbying other TDs and Senators or by going down the council route.
If they are planning on that latter option, they'd want to be getting their skates on.
Councils can't officially nominate anyone until after the writ is moved calling an election.
This has to be done at least 60 days before a new president is due to be inaugurated, bringing us back to 12 September.
But what councils can do right now is vote to indicate their intention to nominate a candidate.
Independent Councillor for Connemara Thomas Welby had proposed such a motion for the Craughwell until the Senator decided to pull out of the race.
Cllr. Welby said he is confident that Galway County Council would have supported his motion to nominate Craughwell, with Sinn Féin members among those committed to abstaining in such a vote.
He adds that if potential candidates do want council backing, it's time for them to start building support among councillors rather than sounding out council chief executives.
This is especially considering that some councils may not be meeting again until September.
"If there's going to be any impetus on this, then it's going to have to come from the councillors," Welby says.
The CEOs won't take it upon themselves to say, 'such a person contacted us and they want you to hold a special meeting to see what you think of them'. This is going to come from the elected members, so if there's a serious candidate out there, they should be contacting either groups, parties or independents in the various councils and trying to get a rapport with somebody.
"For Galway's and for anyone's perspective, to wait until the end of September is too late. If people are seriously about it, they need to be contacting the councils. In our case, they need to be contacting the elected representatives."
In other words, tick-tock.