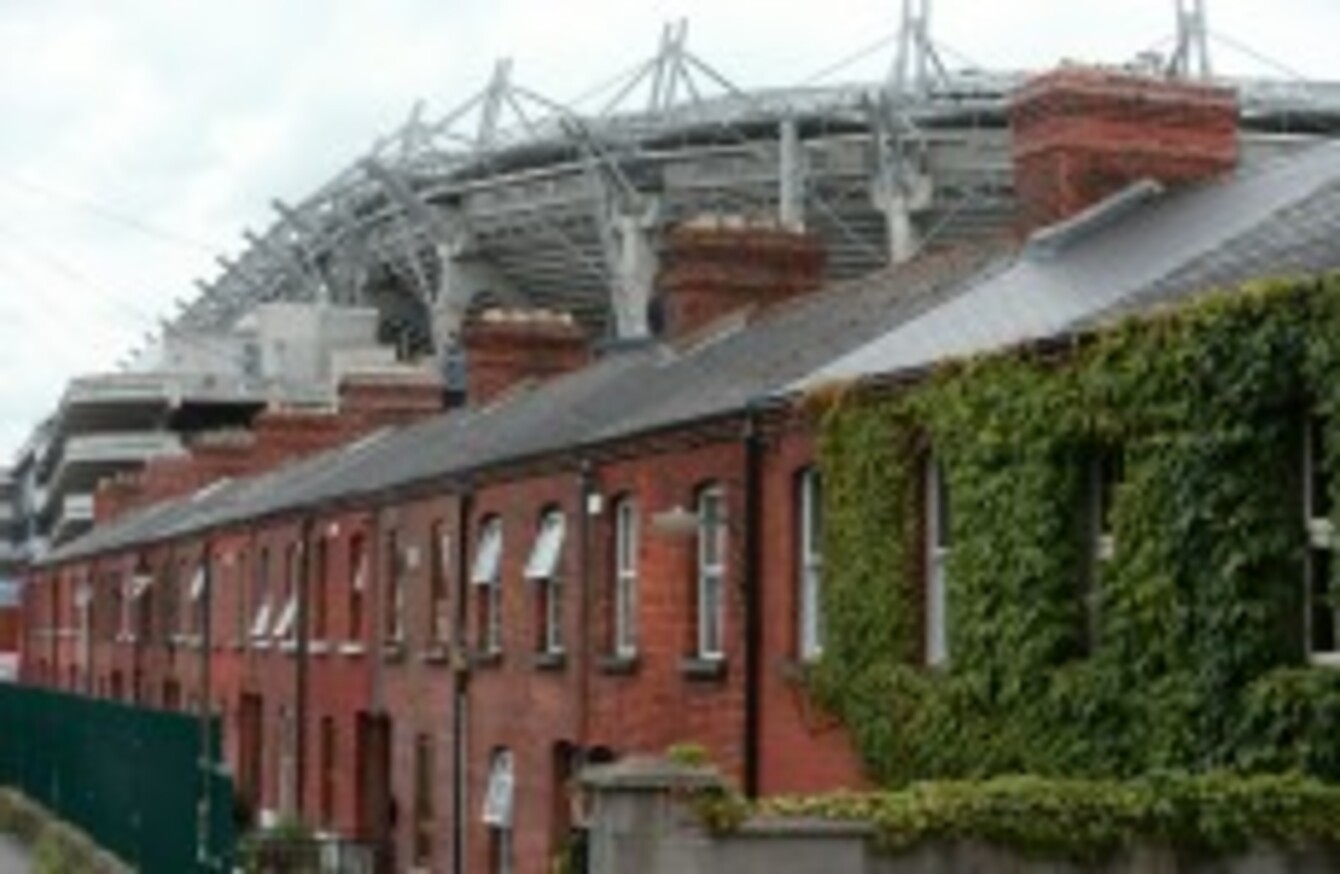 Image: Laura Hutton/Photocall Ireland
Image: Laura Hutton/Photocall Ireland
PROPERTY PRICES FELL marginally in the capital last month – but were still 22.4% higher than they were in November 2013.
The 0.1% decrease is the first drop recorded in monthly prices since February 2014.
CSO figures show that in the year to November, residential property prices across the country increased by 16.2%, accounting for a 0.5% rise in the month.
Although there has been consistent growth over the past eight months, 0.5% is the lowest monthly increase in that period.
According to the CSO, house prices are still 35.8% lower than at the height of the boom in early 2007.
Apartments in Dublin are 44.3% lower that they were in February 2007.
Property Industry Ireland, an Ibec-affiliated group, revealed that the number of residential property purchase transactions have increased by 10,000 in 2014 (from 24,992 to 34,676).
It warns of an increase in the cost of city living and more housing shortages in Dublin.
"We now have a clear and growing divide between the Dublin and rural housing markets where prices rose 9.6%. This is largely the consequence of an under-supply of new housing to meet increased demand," director Peter Stafford said in a statement.
He added that the outlook for house prices in 2015 will be determined by the speed with which new houses come to the market.