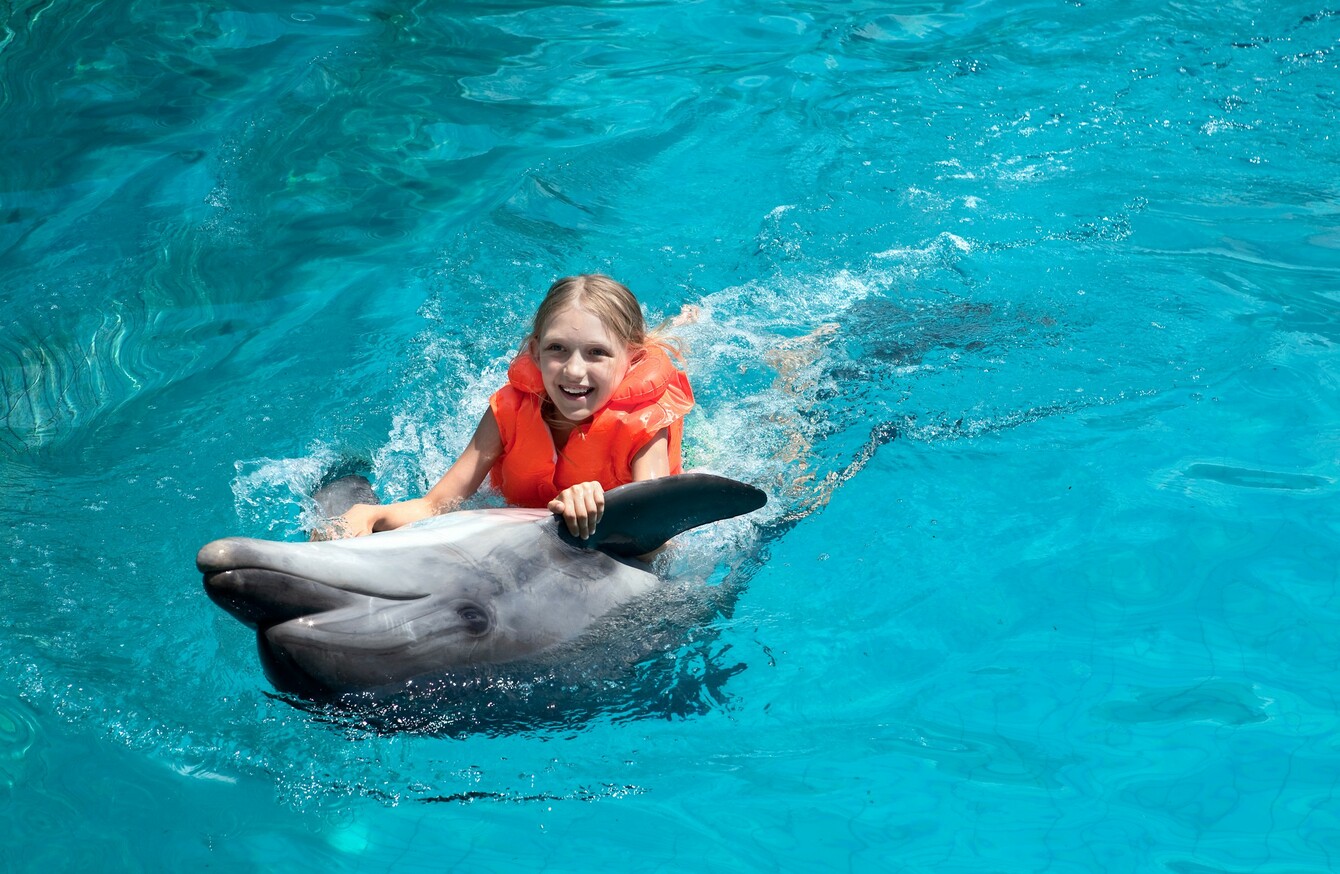 Image: Shutterstock/Novikov Alex
Image: Shutterstock/Novikov Alex
A BAN ON swimming with dolphins in Hawaii has been proposed by federal regulators.
The move could imperil one of the Aloha State's most popular tourist activities and the industry that has sprung up around it. Swimming with dolphins is popular with visitors and some locals, with dozens of companies on Kauai, Oahu, Maui and the Big Island operating dolphin tours daily.
However, the National Marine Fisheries Service (NMFS) says spinner dolphins — the playful nocturnal species around Hawaii — are being deprived of rest during the day and becoming stressed out.
Dolphins have been found to be burning calories at a higher rate because they are forced to be vigilant as people approach their pods.
"All of these things can contribute to a reduction of fitness over time — this kind of chronic level of stress. That's what we're concerned about," assistant regional administrator for the protected resources division of the NMFS for the Pacific Island Anne Garrett said.
Scientists have not done any studies on how frolicking with humans has affected the dolphins' numbers. But they fear the stress will harm the animals' ability to reproduce.
Planned regulations
A rule has been proposed which would ban dolphin sighting tours within 2 nautical miles of the shore, which is where 98% of Hawaii's spinner dolphins rest after they've spent the night feeding. Tour companies say this would greatly disrupt their businesses, as this is where most of the sightings take place.
"There has to be a middle ground between the dolphin tour operators and what federal regulators are proposing," said Richard Holland, CEO of Dolphins and You, which takes about 80 customers on tours to waters off Oahu's Waianae Coast each day.
He said customer reviews of his business on social media and other online sites often mention how their lives have been changed by going on a tour.
If you're doing work that helps people— that enlightens them, inspires them, makes them feel good — that's a good thing. There's no need to take that away.
The federal agency plans to hold public meetings on the regulations next month and expects to make a final decision next year.
Staying away
Garrett said that the agency aims to require swimmers, snorkelers and others in the water to stay at least 50 yards from the animals. She said tour operators can follow this rule and still make a living, and some already do so voluntarily.
Under the proposed rules people would not be put directly into the water to interact with dolphins.
"They could still do snorkeling for other reasons — it's just not setting their people within a pod of dolphins or within 50 yards of a dolphin," she said.
Spinner dolphins
Hawaii's spinner dolphins get their name from their habit of leaping in the air and spinning around. Some scientists say such behavior is not always playfulness and can instead be an attempt by a dolphin to alert others to danger.
Spinner dolphins eat fish and small crustaceans that surface from the ocean depths at night. At daybreak, they gather in shallow bays to hide from tiger sharks and other predators.
When they sleep, they rest half their brains and keep the other half awake so that they can surface and breathe. As a result, they can look awake and active even when asleep.
Unlike the better-known bottlenose, they are highly predictable in their behavior, returning to the same general area every day. That makes them easy for tour groups to find.