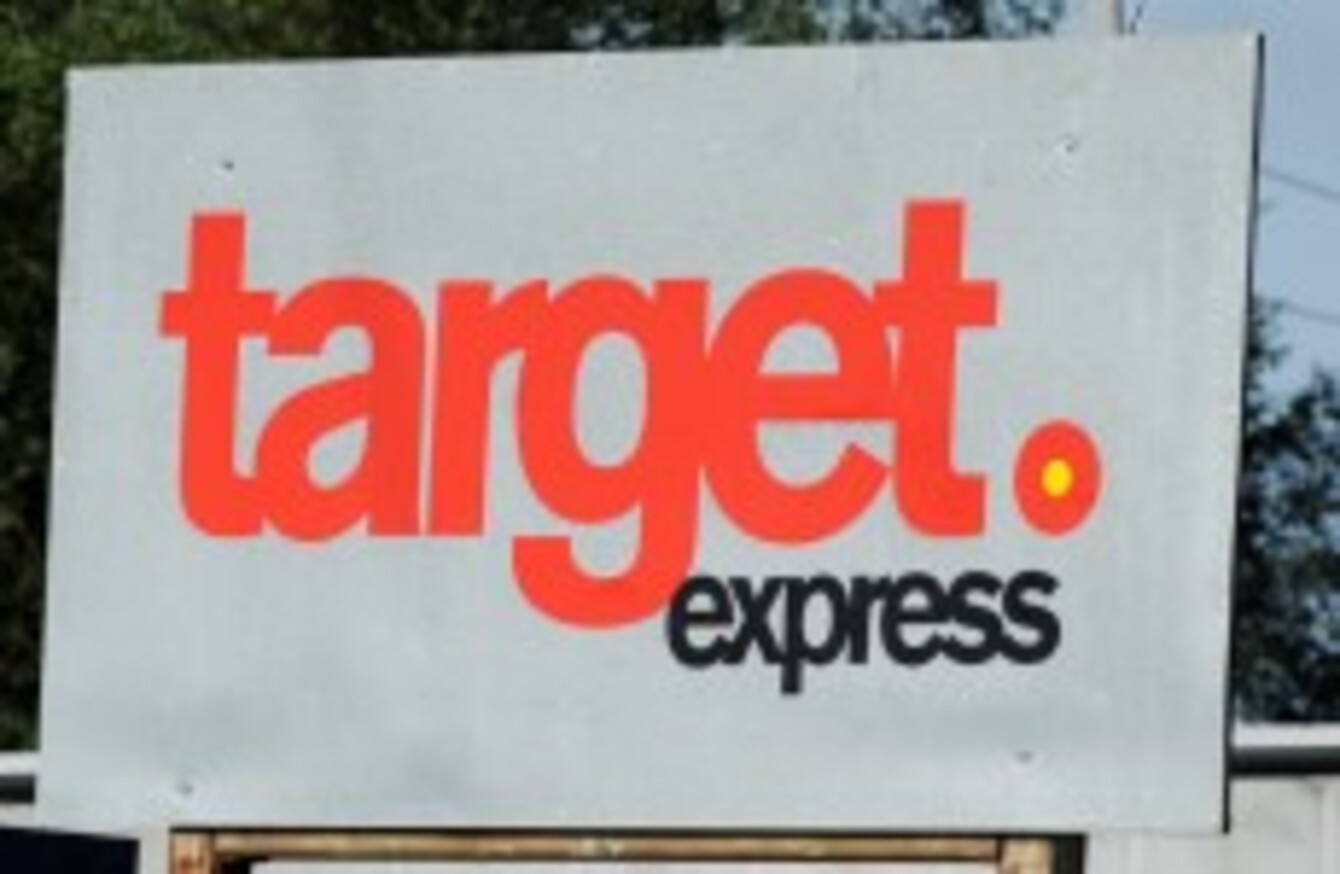 Image: Laura Hutton/Photocall
Image: Laura Hutton/Photocall
A PROVISIONAL LIQUIDATOR has been appointed to troubled haulage company Target Express.
Joint liquidators Steve Tennant and Michael McAteer of Grant Thornton have been appointed to the Target Express holding company College Freight Republic of Ireland, while a receiver is set to be appointed to the groups's property holding company ASDA Property Holdings, according to RTÉ.
ASDA Property Holdings has no connection to the supermarket chain of the same name.
Employees want 'what is owed'
Target Express employees have been staging sit-ins at depots in Galway, Carlow and Cork – with eight workers sleeping at the Cork depot last night. Workers are demanding that the company pay them "several weeks" wages which are due to them, as well as begin immediate negotiations on an acceptable redundancy package.
Spokesperson for the employees Tom Cullen said they wanted what was legally owed to them: "We have lads here who have to pay bills. We have mortgages to be paid. We want our two weeks wages," he said.
Cullen said the only communication the workers had had with the company was an email and two phone calls yesterday, which informed them that "receivers are coming in". He also claimed that a managing director instructed them to leave the premises as there was no money available to meet their demands.
Target Express chief executive Seamus McBrien has previously criticised the Revenue Commissioners for the way it handled the company's case – insisting that his company was ready to pay €80,000 of its debt by Friday.
Revenue has denied that its involvement has led to the loss of almost 400 jobs.