THIS WEEK, FIANNA Fáil's Marc MacSharry and the Healy Rae brothers served us up some top-notch Dáil histrionics and got the whole shebang in Leinster House suspended.
A good old-fashioned Dáil barney is something of an institution (there's been enough of them), but how well do you remember the spats of recent times? There's only one way to find out…
December 2015. Former Ceann Comhairle Sean Barrett, whose shouting matches with TDs were to become the stuff of legend, spends three full minutes lambasting a livid Michael McNamara (Labour) - but what was McNamara so worked up about?
He objected to Enda Kenny audibly chuckling during the Dáil prayer
He wasn't happy at his own government railroading legislation through the Dáil via the guillotine
He wanted to make a point of order about what Mick Wallace was wearing that day during the order of business
He wasn't happy about the amount of speaking time he'd been afforded


It's May 2015 and Taoiseach Enda Kenny and Solidarity-PBP's Paul Murphy are getting mightily on each other's wick over Irish Water - but how did Kenny end the spat?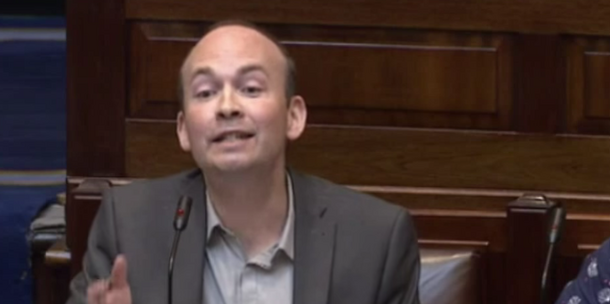 He told Murphy to get stuffed
He told him to 'protest this' and then gave him the middle finger
He kept shouting 'Jobstown guilty' at Murphy until he became quiet
He told Murphy to 'toddle along'


One from the archives - May 1991 to be precise. Charlie Haughey, John Bruton, Dick Spring, and (especially) Ruairí Quinn tore absolute strips off each other - but over what?
Haughey refused to discuss a television programme on the Irish beef industry
Quinn and Bruton told Haughey his suit was 'ill-becoming of this house'
Haughey and Bruton kept stealing Labour's speaking time
It was Haughey's birthday and he insisted that a boisterous rendition of 'Happy Birthday' be sung by all deputies present


December 2009 - Green TD Paul Gogarty lets fly a stream of invective against Labour's Emmet Stagg during a row over social welfare cuts - but what choice language did Gogarty use?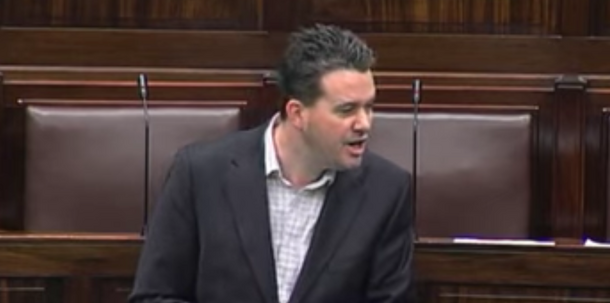 'Get fucked Deputy Stagg'
'You're nothing but a shite Deputy Stagg'
'You're just a bollocks Deputy Stagg'
'Fuck you Deputy Stagg, fuck you'


December 2015 (again) - One of many ginormous shout-a-thons between Joan Burton and Mary Lou McDonald led to Burton describing one of McDonald's colleagues (most likely Aonghus Ó Snodaigh) as what?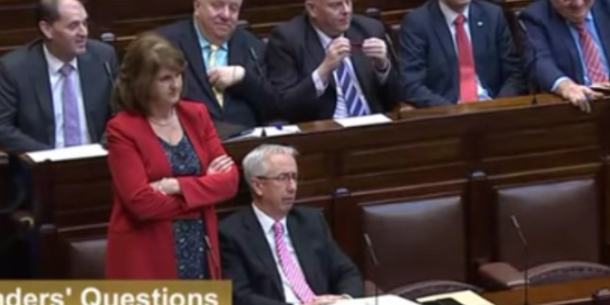 December 2015, yet again (you'd never have guessed there was an election round the corner). Fianna Fáil's Barry Cowen and Robert Troy were exceptionally miffed with the government's Alex White - but why?
They felt White was stalling on an important childcare bill
He kept responding to their questions with 'you might very well say that, I couldn't possibly comment'
White accused the pair of only getting irate when they had a vested interest in a subject
There was nothing to talk about on the Dáil agenda


4 November 2015 - Sean Barrett had a particularly auspicious day, chucking not one but two TDs out of the Dáil chamber in quick succession. Which ones?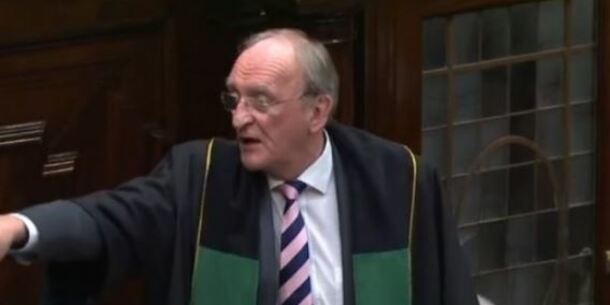 Leo Varadkar and Willie O'Dea
Alan Kelly and Ruth Coppinger
Michael McGrath and Michelle Mulherin
Finian McGrath and Jerry Buttimer


A week later, former independent TD the late Peter Mathews was thrown out by Barrett during the Order of Business (not for the first time, Mathews may have gotten his marching orders more than any other TD) - but what advice did the Ceann Comhairle give Mathews as he exited stage left?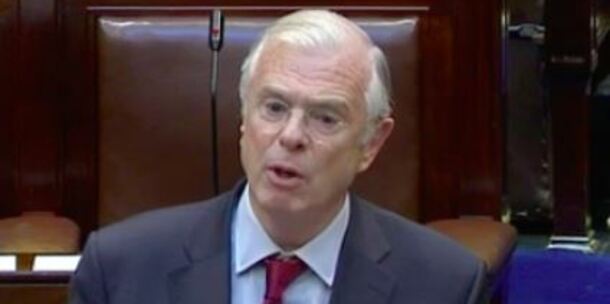 'Would you ever cop yourself on deputy'
'This feels like deja vu deputy'
'On your bike deputy Mathews'
'Would you get a copy of the standing orders on the way out and read them'


It's July 2016, and debutante Sinn Féin TD Louise O'Reilly launches a scorching attack on Fine Gael's Mary Mitchell O'Connor over zero hour contracts, but she saved her best put-down for Fianna Fáil's Niall Collins - what did she say to him?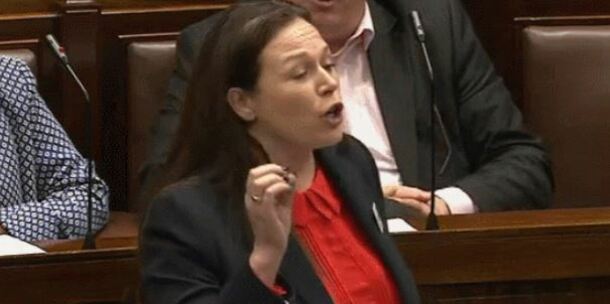 'When I want advice from someone like you Deputy Collins, I'll ask for it'
'That is rich coming from the likes of you'
'I did not come in here to do what your mother should have done and put manners on you'
'Kiss your mother with that mouth, Deputy Collins?'


Which brings us full circle to last week. The Healy Raes and Marc MacSharry had a right old ding-dong - but what was it actually about?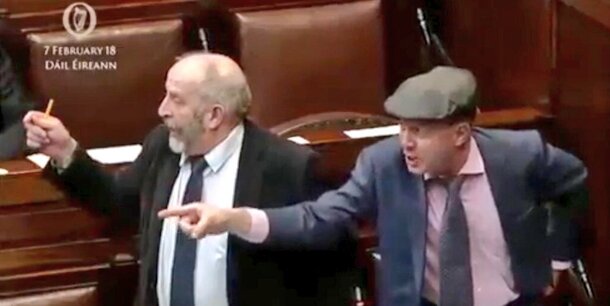 MacSharry claimed Michael Healy Rae had drunk from his glass of water when he wasn't looking
The allocation of Dáil speaking time
Discrepancies in the application of rural development funding
The Healy Raes accused MacSharry of caring about Sligo and nothing else Answer all the questions to see your result!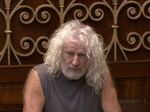 You scored out of !
You're Mick Wallace!
Unconventional and dogged - a street fighter in a sleeveless vest
You scored out of !
You're Joan Burton!
The Queen of Leaders' Questions
You scored out of !
You're Sean Barrett!
Leave the chamber! Leave the chamber! Leave the chamber!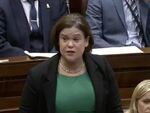 You scored out of !
You're Mary Lou McDonald!
A force to be reckoned with and then some