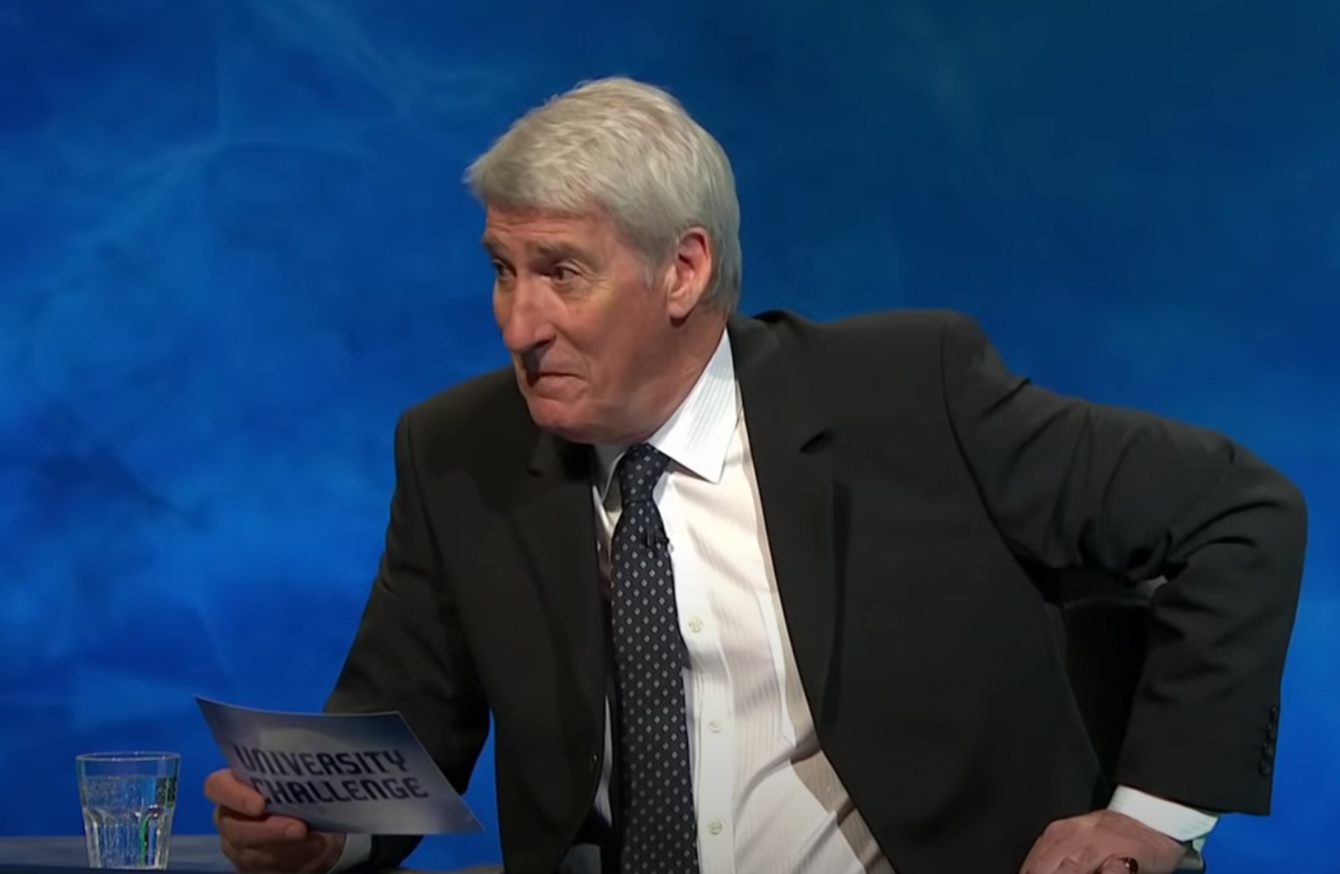 TONIGHT, THE GRAND final of everyone's favourite really difficult quiz show aired on BBC Two.
Imperial College London and Corpus Christi College Cambridge faced off in one of the most hotly anticipated finals in recent years (if you're into that sort of thing).
Both teams did well to get this far, but how well would you do on the notoriously difficult show?
We've set ten starter questions, taken from previous quizzes, and even given multiple choice options to make things easier. Are you up to the challenge?
Sao Vincente, Boa Vista and Santiago are among the islands of which republic? It gained independence from Portugal in 1975, and has a population of around half a million.


"In the darkening twilight I saw a lone star hover gem-like above the bay." This was the last diary entry of which explorer, written on 5 January, 1922 at Grytviken in South Georgia?


Which structure, designed to be 56 metres tall, was begun in 1173 as the third and final structure of its city's cathedral complex?
The Tower of San Cristóbal
The Leaning Tower of Pisa


What is the probability of rolling a seven on two fair-sided dice?


'Ic Wille Beclyppan þin Hand' is the title of which UK No 1 single of 1963, translated into Old English?
(We're all going on a) Summer Holiday


Which US state has a total area closest in size to that of the Republic of Ireland?


Awarded for her work on nuclear shell structure, who in 1963 was the second woman to win a Nobel Prize in Physics?


From the Greek meaning "sword-like", the xiphoid process is a cartilaginous extension of which bone in the human body?


Taking its name from a Greek Titan who stole fire from the gods and gave it to humans, which element with the atomic number 61 is found in the byproducts of uranium fission reactions?


Who was nominated for the Academy Award for Best Supporting Actress for her portrayal of Iris, the object of the title character's obsession in a film of 1976? Answer all the questions to see your result!
You scored out of !
Bottom of the class
Get yourself to a library
You scored out of !
Passable
You spent all night cramming, and it just about worked out
You scored out of !
Second Class Honours
Good work, plenty to build on for next term
You scored out of !
First Class Honours
Impressive, you've earned your place on the team
You scored out of !
Full marks
Top of the class - you're the university's brightest star