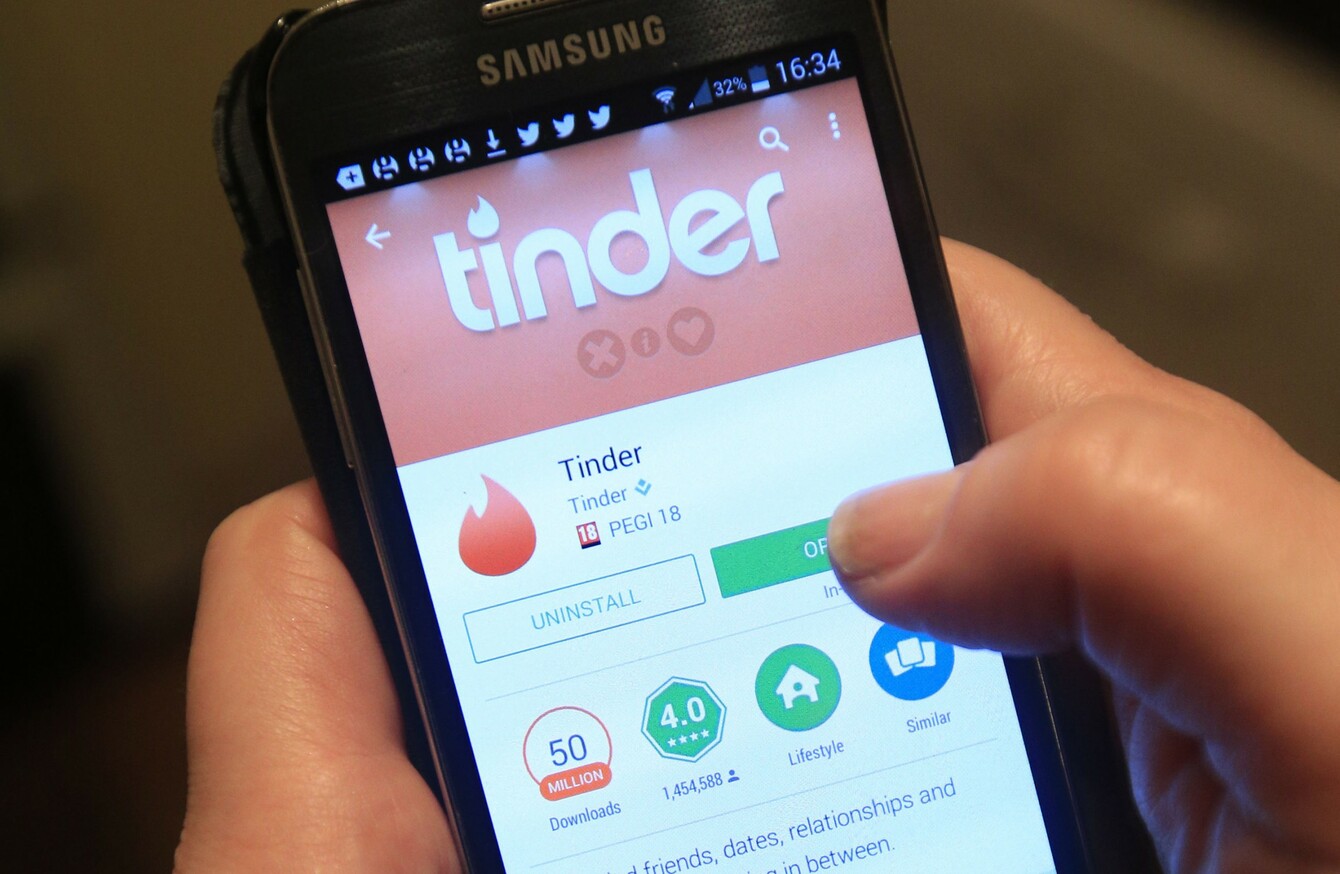 The man and the woman had met through the dating app.
Image: PA Wire/PA Images
The man and the woman had met through the dating app.
Image: PA Wire/PA Images
A MAN HAS been acquitted of the rape of a university student who he met on Tinder.
The Dublin man (36) was alleged to have raped the university student in his car after driving her up the Dublin Mountains.
On day seven of the trial the jury of six men and six women returned a verdict of not guilty after just over four hours of deliberations.
The man responded by pressing his hands together in a praying gesture and saying: "Thank you, thank you so much".
A female cousin began crying and hugged him.
A female juror began crying and the alleged victim, who was sitting in the back of the court room, also sobbed.
Justice Paul Butler said the man was free to go on this matter but Cathleen Noctor BL, prosecuting said that the defendant was in custody on other matters.
After the jury left the court the defendant began shouting at gardaí:
You stitch up scumbag. I'll get you again. You stitch up cunt.
The jury had heard that the two met up days after they began communicating on the Tinder dating app and they went for a drive together.
The complainant alleged that the defendant drove them to an unlit country road and raped her in the car.
The defendant told gardaí after his arrest that they had consensual sex in the car.
The jury began deliberating on Wednesday afternoon and resumed its third day of deliberations this morning.
Just after midday Justice Butler informed the jurors they could return a majority verdict, meaning one which ten or more of them were agreed on.
Yesterday morning the jury asked to hear the evidence again of the cross-examination of the alleged victim.
Justice Butler said that in order to achieve balance he would play the entirety of her evidence and this took most of the day.