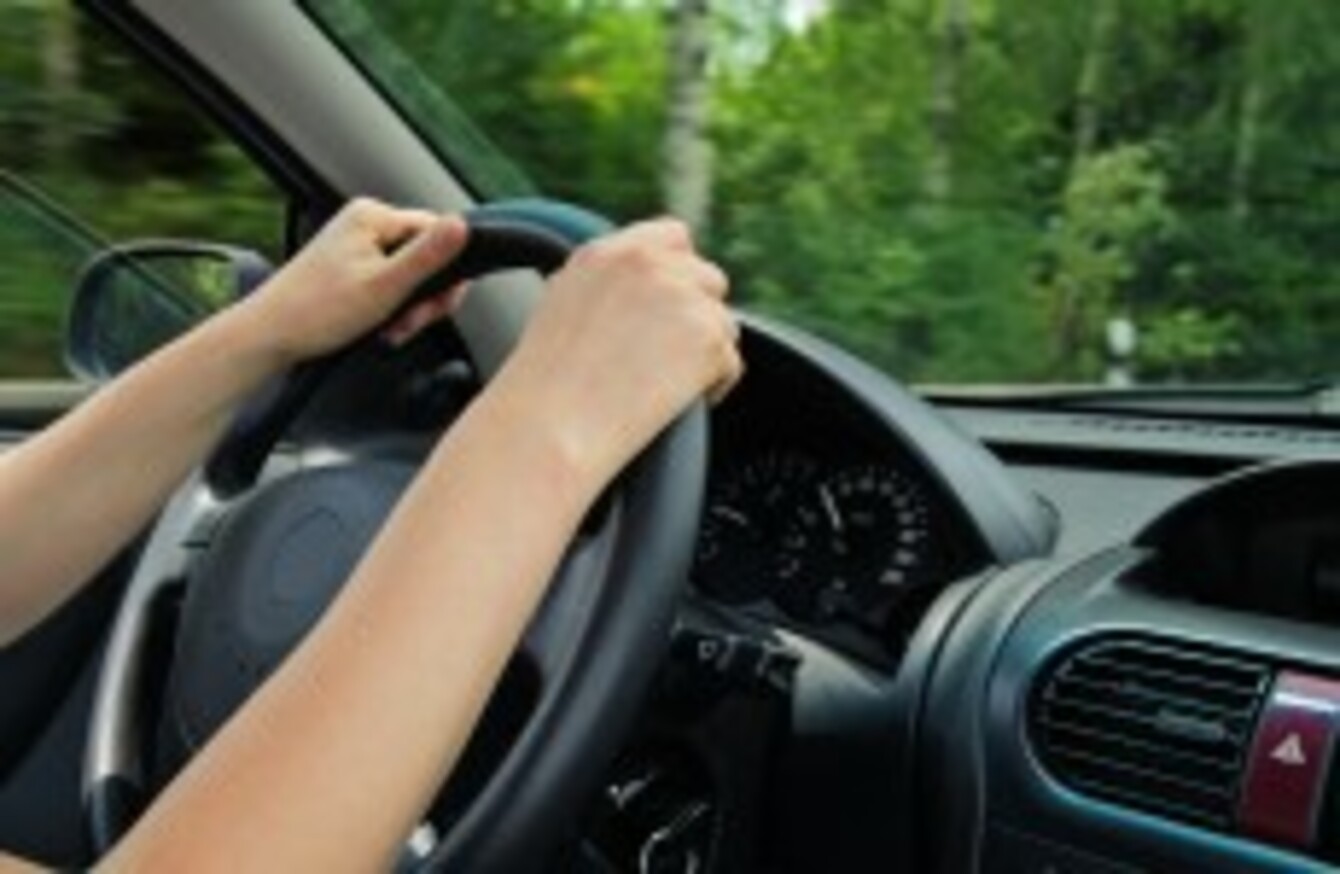 Image: Shutterstock/gibleho
Image: Shutterstock/gibleho
I HAVE BEEN volunteering for the Irish Cancer Society Care to Drive service for the past four years and thoroughly enjoy it. In fact, I find it hugely uplifting and rewarding.
Care to Drive is the Irish Cancer Society's free transport service which brings cancer patients to and from their chemotherapy appointments in partner hospitals nationwide.
As a Care to Drive volunteer, I pick the patients up from their homes and drive them to the door of the hospital. When their treatment is finished, I collect them from the hospital and bring them home again. It just means that, when they are going through such a tough journey, transport is one less thing they need to worry about.
Why do people need this service? 
There are many reasons why a cancer patient needs the Care to Drive service. They may have been advised not to drive by their doctor due to the aggressive nature of the treatment, the patient may have no family in the immediate vicinity or family and friends may be unable to take time off work to transport them to weekly or fortnightly treatments – which can last many months. As patients are undergoing chemotherapy treatment, they are often exhausted when they get into the car, so it is a pleasure to give them a helping hand.
Being from Castleknock, I usually drive clients going to the Mater Hospital, St James's Hospital and Connolly Hospital. I have one client per day. I pick up the clients at home give them my contact details and then they give me a call when they are finished treatment. It can take anything from two to eight hours so, being quite near to the hospital, I usually go home and wait for the phone call.
It's a privilege to provide people with this support 
I enjoy meeting so many people and hearing their stories. Sometimes people will want to talk and share what is going on in their lives and if they do, my job is to listen. Other times, they might prefer to chat about general things like the news and sport. I take my lead from them and it is a privilege to provide people with this support when they are going through such a challenging time. I am always struck by how positive and nice people are.
I have completed 50 drives to date and have been a driver since September 2011. The Care to Drive service was first developed in 2008 by the Irish Cancer Society. Now in its seventh year of the national rollout of the service, Care to Drive is currently available in 15 hospitals nationwide.
Last year, the Society drove 916 patients to 8,266 appointments in hospitals across the country. To put it into context, volunteers drove patients 877,843km last year, which I feel is a phenomenal achievement that I'm happy and proud to be part of.
A practical way to help 
The service is free to both the hospital and the patient with volunteers being paid a contribution towards their fuel allowance and toll road costs. The Society recruits and trains volunteers and asks only that volunteers have free weekday availability, can commit to two weekdays a month and have access to a car.
I believe in the value of the Care to Drive service to support cancer patients and their families in a practical way. By supporting patients on their journey to hospital, we are making their overall cancer journey that little bit easier. For a small input on the volunteer's part, it gives enormous rewards. I would recommend becoming a Care to Drive volunteer to anyone who is interested in giving something back and who has two weekdays free a month.
Daffodil Day, which is kindly supported by Dell, takes place this Friday, 27th of March 2015. All funds raised on Daffodil Day support the Irish Cancer Society's services such as Care to Drive. You can support Daffodil Day in a number of ways:
Buy a Daffodil from a street seller / Donate online at www.cancer.ie / Donate over the phone Callsave 1850 60 60 60 / Text 'Daff' to 50300 to donate €4 (All €4 goes to the Society unless a provider applies VAT when a minimum of €3.25 goes to the Society. Service provided by Likecharity 01-4433890)
The Irish Cancer Society's Care to Drive service is currently recruiting volunteer drivers in the counties of Mayo, Kildare, Dublin, Meath, Cavan, Leitrim, Longford and Roscommon. Anyone who is interested in getting involved and becoming a volunteer can contact the Care to Drive team on 01 231 6642 / 01 231 0566 or email transport@irishcancer.ie