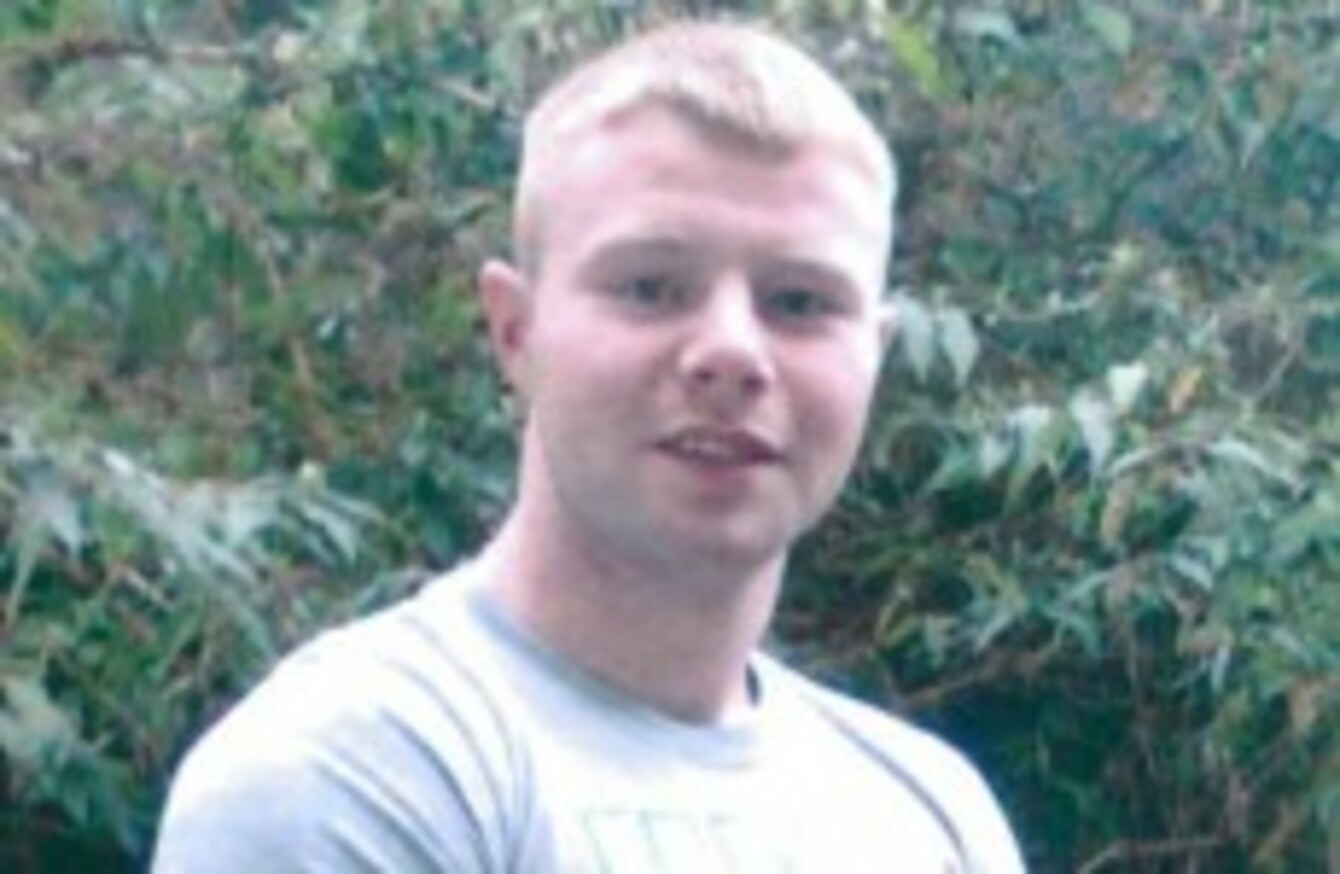 Image: Garda Press Office
Image: Garda Press Office
MY COUSIN Glen McNally's body was found in the canal this week but he should not be dead. He should not have been allowed to leave the Mater Hospital one day after trying to kill himself. He was deemed fit by the doctors, he didn't abscond or discharge himself against advice. He was given a clean bill of health, walked out the hospital doors and took his own life.
I was with Glen on the day he tried to take his own life in my nanny Marie's house. Before the ambulance came, Glen changed his mind about wanting to die and instead talked about going back to the gym and sorting himself out. I thought with the right help he would stay talking this way. He was taken to the Mater Hospital, on the way in the ambulance he kept asking to be brought to St James's Hospital where he was treated before for suicidal behaviour.
Instead they took him to the Mater. He had taken a whole week's supply of my nannies anti-depressants; he cut his wrist and tried to hang himself. He slept in a wheelchair in A&E which felt like hours while he continually fell forward while no one took care of him. It was horrible to see. He eventually went to the ICU unit. By then he was asleep, and I never spoke to him or saw him again.
Then the next day the doctors sent him home; he walked out of the hospital and killed himself. He left alone and was in so much pain and despair that the only answer he believed would end his pain was to end it all. He didn't know what he was doing and it feels like nobody cares. Even when he went missing, I know the gardaí were out looking for him, but they didn't make a public appeal until a week after he died – why did this happen? And why did the hospital let him out? Why? If Glen was a Government Minister's son it would be front page news. But it wasn't.
Glen was a very good friend to all of us, we used to often stay in the back room in my nanny's in Cappagh Avenue and have a laugh. He loved looking good, he wouldn't allow you to take a photo of him unless he was looking his absolute best. He loved working out in the gym and being fit, he had the best taste in clothes too. He adored all of his family, his sisters and brother, his ma, his grandparents, cousins and friends. Family meant the world to him and being in my nanny's house where his da grew up was special for him. He was just a normal 20 year old trying to find his way in the world. He was brilliant at poetry and he was intelligent and very deep too.
I'm just gone 17, and in that time I've been affected by suicide twice. Before I sit my Leaving Cert in June ill already have lost my mother Frances to suicide, my father and uncle were both shot dead, and my cousin and good friend Glen to suicide. I was too young to do anything for the others but I want to be heard now because Glen deserves it.
But like me, he never got over the death of his da Graham whom he adored. He wasn't right after his death and then the same thing happened to my da in 2012. We loved our das and still do, we have a right to love them, yes they were no angels but nobody has ever been found guilty of killing our das and that is really really hard for us. Nobody thinks about the children of the people they are killing and the state it leaves us in. Glen wasn't able to cope with losing his da and it didn't help that no one was found guilty even though we all know who they are. We don't want revenge, we just want to live a decent normal life.
I feel really sorry for Glen because he didn't get the help he needed, but he was the sort of lad who would have helped anyone if they needed it. Why couldn't the same have been done for him?
–  Conor McNally
(Pictured left to right: Glen Murphy McNally, Dara McNally and Conor McNally as children)
#Open journalism No news is bad news Support The Journal

Your contributions will help us continue to deliver the stories that are important to you

Support us now
Helplines:
Samaritans 116123 or email jo@samaritans.org
Teen-Line Ireland 1800 833 634
Console 1800 201 890
Aware 1890 303 302
Pieta House 01 601 0000 or email mary@pieta.ie
Childline 1800 66 66 66