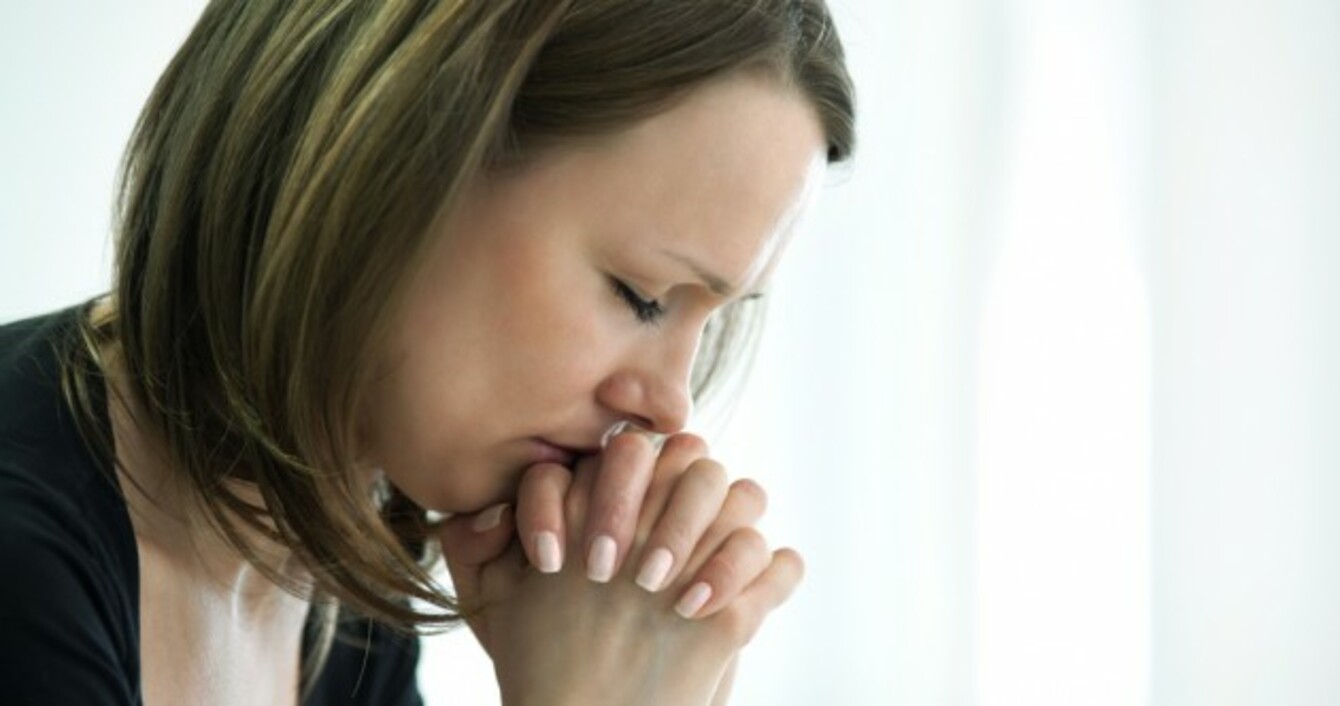 Image: Shutterstock/YanLev
Image: Shutterstock/YanLev
I REMEMBER THE day Barry was born. I was six. I came home from school and there was this moses basket in the corner and a baby tucked up in it all in white. I asked Mammy who was that and she said, 'that's your baby brother, that's Barry Desmond.'
As the oldest, you think your brothers and sisters will always be there, growing up behind you. You're supposed to go through life with them, go to their weddings, spoil their children. Barry's nephews and niece were so close to him.
His was the fun house, where you could stay up watching Star Wars until three in the morning, eat crisps during the week, mix coke with orange.
It broke my heart to tell them he had taken his own life.
Barry and I had dinner that evening. He left me at twenty five past eight and by five past eleven he was dead. Why could you not have said something to me?
The question 
That burning question, that need for one last chat to ask 'why?' never leaves you. If I live to be a hundred I will always have that question: why? Not a day goes by… I'm sitting in the car and I ask:
Barry, why did you do it? Darren, why did you do it?
Yes, I have lost two brothers to suicide. Barry and Darren.
Neither had a history of depression. Their family loved them and we know they loved us. And as much as we search – and we do so every single day – there is no and never will be an explanation.
Darren was only nineteen. He was so witty. He used to make us all laugh, my mother more than anyone. We always say he never made her cry until the day he took his own life.
That was 1991. A different world. Not only was suicide not talked about, there was a horrendous stigma attached. People would avoid you like the plague. I remember hearing them say to each other in the shops: 'there's the girl whose brother killed himself.'
I could see how deeply affected my parents were, and suddenly I was now the eldest in the family. I didn't have time to think about what had happened and so I buried it. I was trying to prop everyone up.
My mother became ill, never recovered, and died just a few years later. The doctor told us: 'If I could have put on her death certificate that she died of a broken heart I would have.'
Robbed of the grieving process
With suicide you are robbed of the natural grieving process. It should be about the person, but the act takes over. Forever you're dealing with the trauma, it's always there. You can't deal with it because you don't understand it.
Then there's everything else to occupy you. Your parents. The kids. Your other siblings. Or there's the anger. The guilt.
Barry took his own life himself twenty years after Darren, in 2011. I didn't speak for three weeks. I didn't get dressed, I didn't wash myself. I was on auto-pilot. If I woke up, I got up. If I got up, I went to work.
It was six months before it hit me. I was driving my car one day and suddenly I felt this wallop, this physical crushing of my heart, and I realised that Barry who I loved was never coming back.
Not having my parents around anymore was lonely, with no shoulder to cry on. With my sisters and brother we were all trying to deal with it in our own way and so found it hard to comfort each other.
Then I found Anam Cara, the organisation that supports bereaved families. Through them, I spoke to a counsellor for the first time. I met other siblings who were also lost and I realised I was okay, that what I was feeling was normal.
When Darren died back in 1991, I'd thought I was the only person who'd ever lost a brother.
I can't exaggerate enough what it means to speak to someone who's been through it too. On a scale of one to 10, it's 100.
Speaking to other bereaved siblings werealised we'd come through a similar experience. The focus is all on the parents. As a bereaved brother or sister nobody asks you how you are.
#Open journalism No news is bad news Support The Journal

Your contributions will help us continue to deliver the stories that are important to you

Support us now
Losing a sibling 
By now I've met so many who've lost a sibling and we go online and still today there's nothing out there for us. Nothing. When I read the Anam Cara booklet I said to myself: 'That was me and I felt like that.'
I would be beside myself to think that somebody out there, by virtue of having read it, might have a good— no, let's just say a better day.
In my family we thought we'd never enjoy each other's company again, but you do. It's not the same, but you do.
This year, for the first time since Barry's death in 2010, we have decided that we will celebrate Christmas as a family.
So many people take their siblings for granted. But they can be so quickly taken from you. One of the suggestions in the booklet is something I would say to anyone reading this who has a brother or sister:
Consider checking in on your siblings occasionally rather than waiting for a family event – a simple 'how are you?' that no one else might ask can be so important.
'Adults grieving the death of a brother or sister' can be read or downloaded here. To request hard copies or find out more about Anam Cara services please call 01 404 5378 or 085 2888 888, or email info@anamcara.ie.
Anam Cara has also just produced a series of information videos in which bereaved parents speak on different themes such as 'Sudden and Traumatic Death' or 'A Dad's Grief'.
Source: Anam Cara/YouTube
Helplines:
Samaritans 116 123 or email jo@samaritans.org 
Console  1800 247 247 – (suicide prevention, self-harm, bereavement)
Aware 1890 303 302 (depression, anxiety)
Pieta House 01 601 0000 or email mary@pieta.ie - (suicide, self-harm)
Teen-Line Ireland 1800 833 634 (for ages 13 to 19)
Childline 1800 66 66 66 (for under 18s)