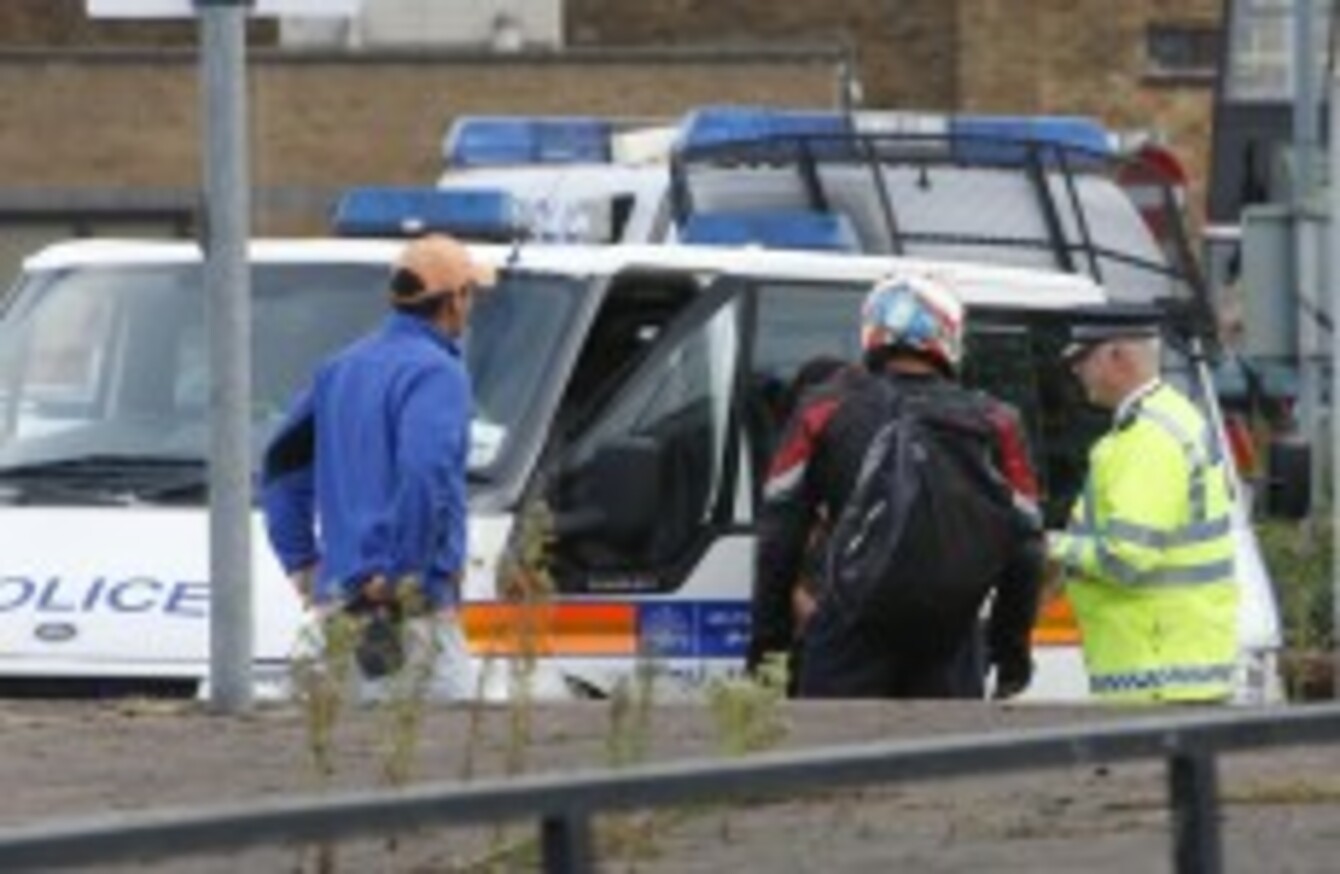 Police pictured at the scene in Tottenham Hale, North London, where Mark Duggan was shot dead on 4 August
Image: Jeff Moore/Jeff Moore/Empics Entertainment
Police pictured at the scene in Tottenham Hale, North London, where Mark Duggan was shot dead on 4 August
Image: Jeff Moore/Jeff Moore/Empics Entertainment
MARK DUGGAN, THE man whose death sparked the London riots in August, was unarmed when he was shot dead by police in North London, according to The Guardian newspaper.
It's reported that while there is evidenced that Duggan had picked up a firearm on the day he was killed, there was no evidence that he was carrying it when he was shot by a police marksman.
The Guardian report by Vikram Dodd also details how the weapon that Duggan had collected was found between 10 and 14 feet away from where he was killed, and that he was shot outside the vehicle he had been travelling in.
A police probe in August found that there was no evidence that Duggan had fired at police, and that the gun found at the scene had not been discharged. It was also found that a bullet which was found lodged in a radio worn by an officer at the scene was a police issue round, which was likely the result of a ricochet.
The Guardian has also obtained further details from the investigation into the incident, including a message sent from Duggan from inside the taxi he had been travelling in, and the type of weapon he's believed to have collected.
The riots in London began when a protest against the shooting of Duggan turned violent on 6 August. It began as a peaceful demonstration outside Tottenham police station. The riots spread across the capital and to other parts of the country for several nights.