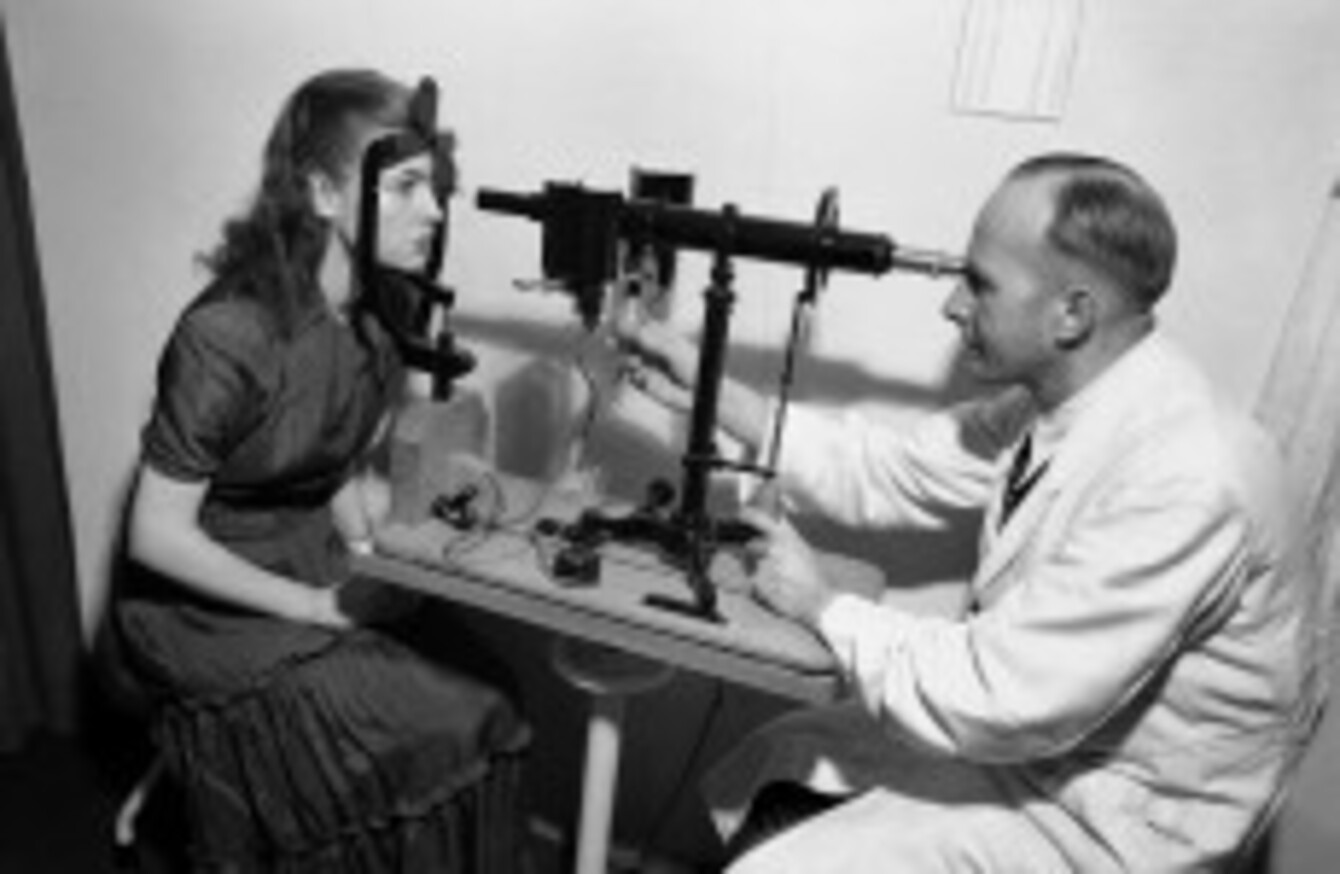 A contact lense test, 1949
Image: Albert Riethausen/AP/Press Association Images
A contact lense test, 1949
Image: Albert Riethausen/AP/Press Association Images
EYE DOCTORS WERE stunned this week as scientists revealed they had discovered a whole new layer of the cornea, the clear window at the front of the human eye.
Lead researcher at the University of Nottingham Professor Harminder Dua said the major discovery will mean "ophthalmology textbooks will literally need to be re-written".
The advance, details of which were published in the latest edition of Ophthalmology, could prove invaluable to surgeons working towards better outcomes for patients undergoing transplants and grafts. It may also lead to new treatments for a number of diseases, including acute hydrops, Descematocele and pre-Descemet's dystrophies.
"Having identified this new and distinct layer deep in the tissue of the cornea, we can now exploit its presence to make operations much safer and simpler for patients," explained Dua.
From a clinical perspective, there are many diseases that affect the back of the cornea which clinicians across the world are already beginning to relate to the presence, absence or tear in this layer.
Previous teachings identified just five layers of the cornea. This previously undetected one is located at the back, between the corneal stroma and Descemet's membrane, according to Science Daily.
The existence of the layer was proved by simulating human corneal transplants and grafts on eyes donated for research purposes to eye banks located in Bristol and Manchester. During the surgery, bubbles of air were injected into the cornea to separate the layers. The individual layers were then studied using electron microscopy so they were many thousand times their actual size.