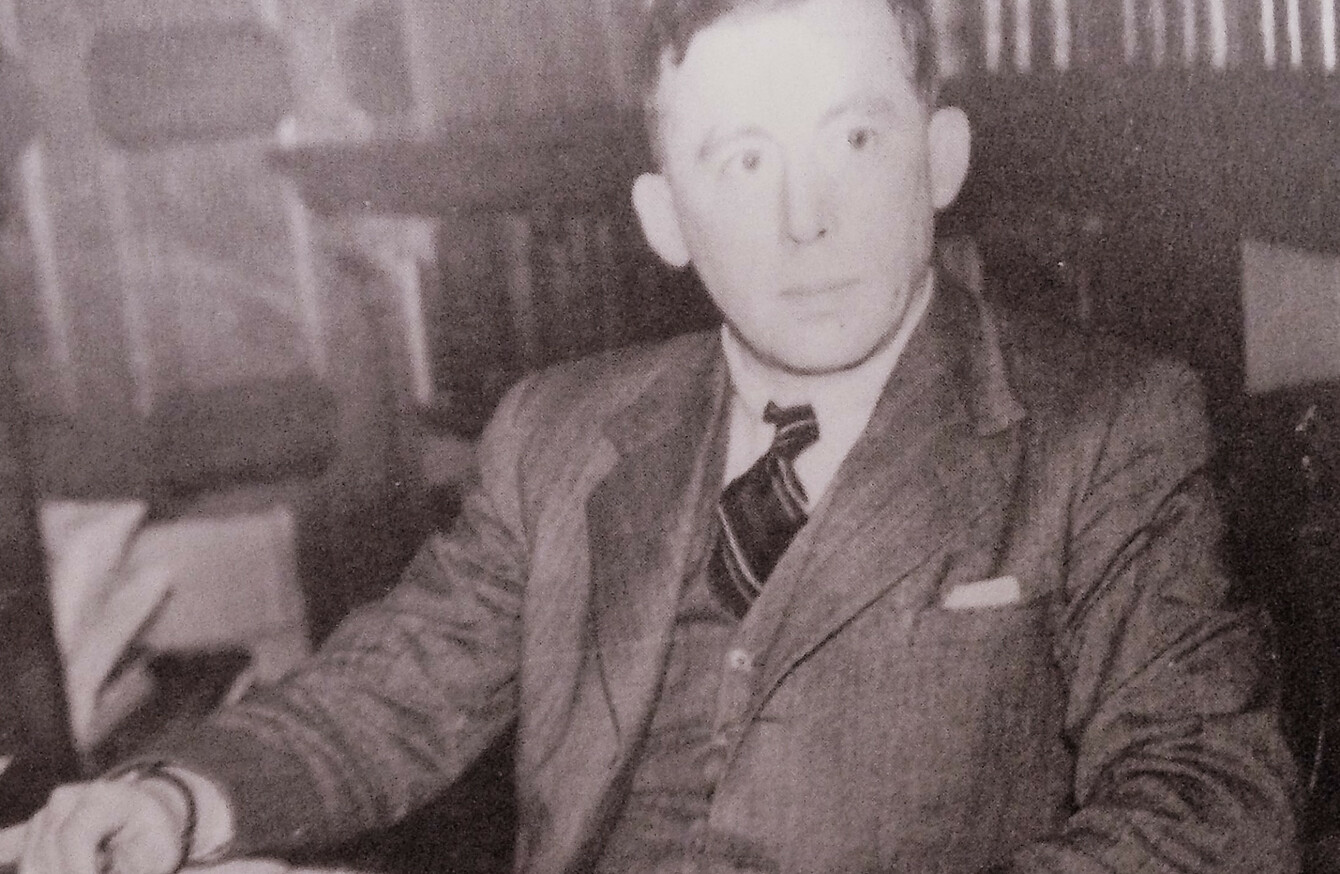 Librarian and codebreaker Richard Hayes.
Image: RTÉ Doc on One
Librarian and codebreaker Richard Hayes.
Image: RTÉ Doc on One
WE MAY NOT think of Dublin as a front of the Second World War, but a cat and mouse game of spies and codebreaking was going on under the nose of Dubliners during those years.
A new RTÉ radio documentary has sought to lift the lid on these secretive times and tell the story of one if its central Irish players, Richard Hayes.
Hayes was a librarian by profession but his mathematical genius saw him co-opted into Irish intelligence during the war where he broke codes that even stumped cryptographers at Britain's famed Bletchley Park.
The focus of Hayes' attention was Herman Görtz, a German spy who parachuted into Ireland during 1940 and became somewhat of an underground celebrity in Dublin's social scene.
Helped by Irish republicans who provided him with safe houses, Görtz sent messages back to Berlin that were encrypted in a cipher designed to hide them from British ears.
Hayes, along with three other minds based in Dublin's McKee Barracks, sought to crack that cipher to keep an eye on messages leaving Ireland from Görtz and  a house in north Dublin owned by the German Embassy.
Official Irish records of Hayes' work is virtually non-existent so the documentary tells his story by speaking to his daughter Clare, or Faery as she's affectionately known, and other members of his family.
Documentary-maker Marc McMenamin also spoke to Dr. Mark Hull, a US Army professor at Fort Leavenworth and Chris Smith, a British intelligence historian at Coventry University.
"The thing was when I spoke to the two of those guys they knew who Hayes was while most Irish people didn't. And they`were like 'this guy was brilliant, he was a hero and if it wasn't for him it could have caused all sorts of trouble," McMenamin says.
The documentary also probes the Irish attitude to espionage during the period known in Ireland as 'The Emergency'.
Taoiseach Éamon de Valera, a mathematician by training, instinctively saw the importance of people like Hayes and gave the go-ahead for their work and for an expansion of Irish intelligence during the war.
Despite that, Hayes' ultimate success was never officially marked by an Irish State that was keen to maintain a path of staunch neutrality.
It means that his work has largely been ignored. Even now 40 years after his death.
He has been referred to by MI5 as Ireland's "greatest unsung hero" and by the American Office of Strategic Services as "a colossus of a man" yet due to the secret nature of his work he is virtually unheard of in his own country.
McMenamin says it has been said that Hayes was given a medal in secret by British Prime Minister Winston Churchill but that there is no way of proving whether this happened.
"I was told by his family that he received a medal from Churchill, that is in the documentary. He was invited over to England at the end of the war and in a secret ceremony he was given a medal by Churchill, but under the condition that it could never be publicly announced."
Richard Hayes, Nazi Codebreaker is broadcast on RTÉ Radio One today at 2pm and tomorrow at 7pm.