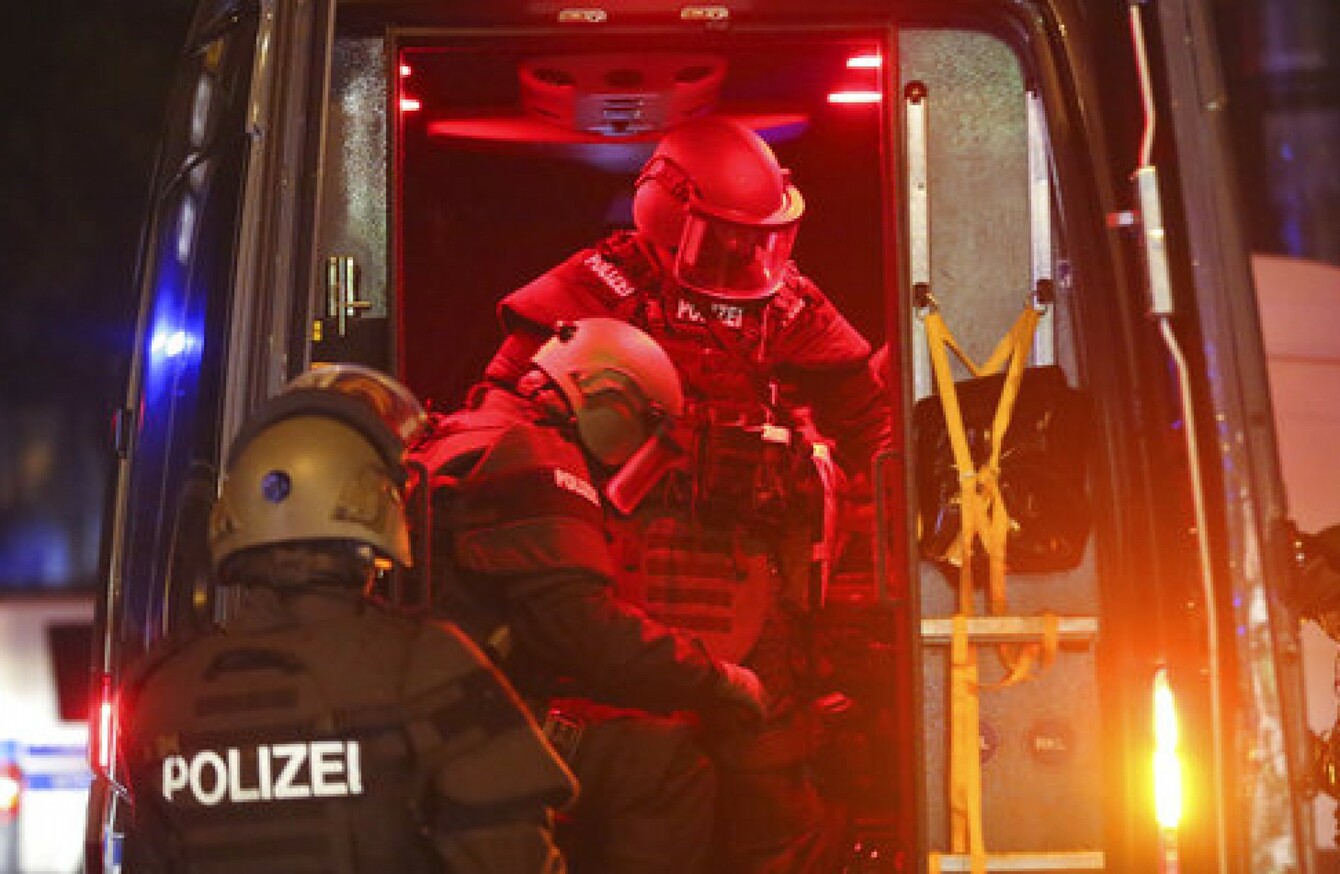 Image: AP
Image: AP
ANTI-GLOBALISATION ACTIVISTS have rioted for a second night as Hamburg hosts the Group of 20 leaders, setting up street barricades, looting supermarkets and attacking police with slingshots and petrol bombs.
Police say riots were extremely violent in the early hours of this morning in the city's Schanzenviertel neighborhood.
Hundreds of officers went into buildings to arrest rioters while being attacked with iron rods and Molotov cocktails thrown from the roofs. Thirteen activists were arrested when special units stormed one building.
Some 500 people looted a supermarket in the neighborhood as well as smaller stores. Cars were torched, street fires lit as activists built barricades with garbage cans and bikes.
Second day of talks
It comes as international leaders are set to convene for a second day of talks on global trade, climate change and international terrorism.
The summit's host, German Chancellor Angela Merkel, said the negotiators, including President Donald Trump, Russian President Vladimir Putin, European and Asian leaders, "still have a great deal of work ahead of them" to formulate the summit's closing communique planned for today.
Merkel told leaders yesterday they must be prepared to make compromises as she worked toward a summit outcome that everyone present could accept.
Other the topics on the agenda include the leading economic countries partnership with Africa, migration and heath.