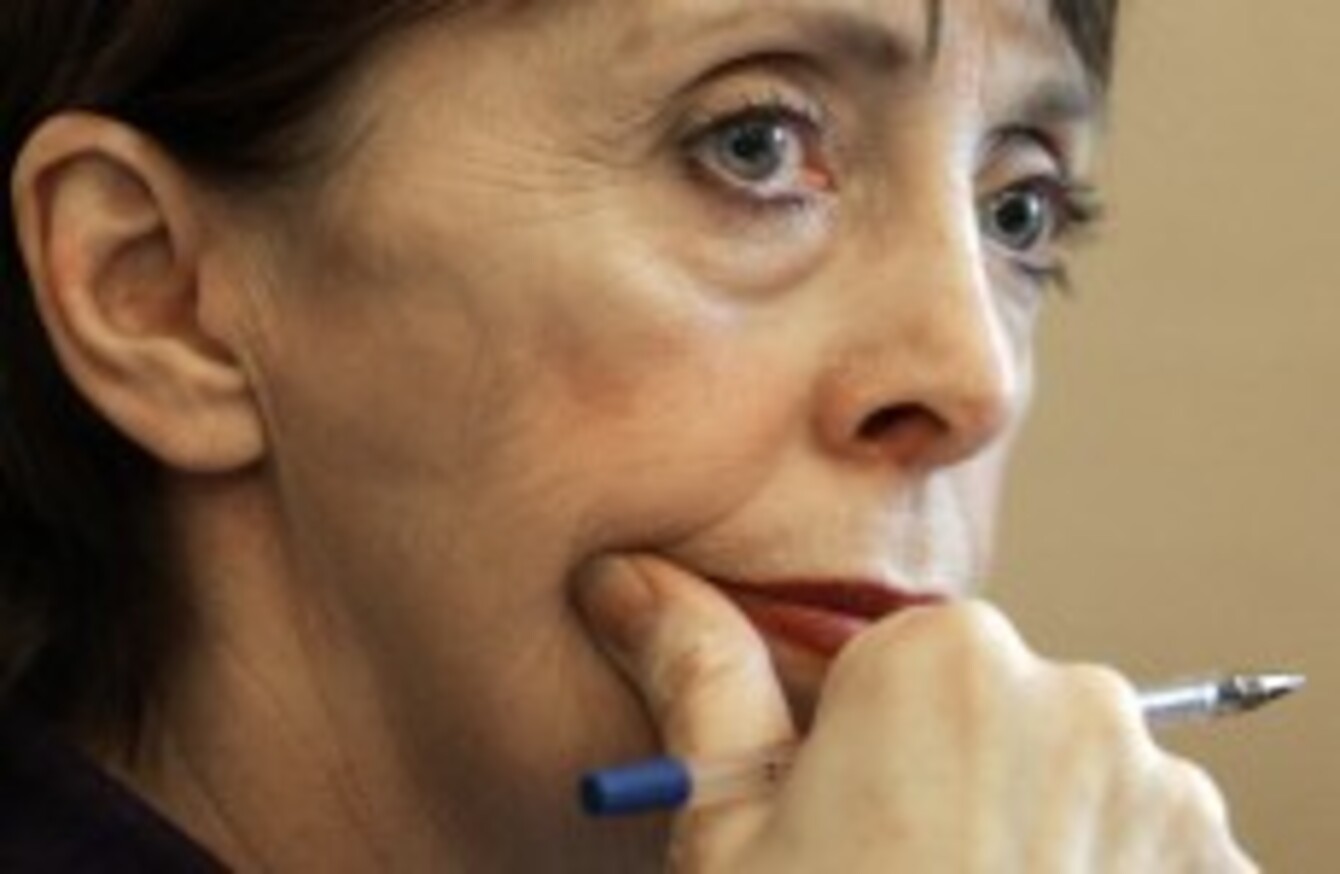 Image: Mark Stedman/Photocall Ireland
Image: Mark Stedman/Photocall Ireland
Updated, 15:17
FORMER JUNIOR MINISTER Róisín Shortall is entitled to €33,100 in severance pay over the next 19 months after quitting her position as Minister of State earlier this week.
Shortall is not entitled to a ministerial pension, as she held her ministerial position for less than two years – but former office holders are not permitted to receive ministerial pensions and severance pay at the same time.
This means that the Dublin North-West TD is entitled to severance pay in respect of her year-and-a-half as a junior minister under James Reilly, a fraught tenure which ended on Wednesday.
Departing office-holders are entitled to severance pay for a period equal to the time they spent on office, subject to a cap of two years. This means Shortall, who was made a junior minister on March 10 last year, is entitled to about 19 months' severance pay.
Legislation enacted in 2001 can see Shortall paid 75 per cent of her monthly ministerial salary for the first six months after her departure, 50 per cent each month for the following year, and 25 per cent for the fortnight-or-so thereafter.
19 months' work, 19 months' severance
With the salary for a Minister of State currently standing at €37,370, this means Shortall will receive €2,336 in severance each month until next March; €1,557 per month for the twelve months after that; and €409 in April 2013 when her severance ends.
All in all, Shortall is entitled to €33,108 over the next 19 months – as well as her Dáil salary of €92,672, which she will continue to receive for the duration for her stay in the Dáil. Any such severance pay is subject to income tax.
Her replacement as junior minister, Alex White, will meanwhile see his own pay increase by €27,870 when he is formally appointed following next Tuesday's cabinet meeting.
White's salary will increase by €37,370 in line with his new role – but serving ministers are expected to step down from any roles as chair of an Oireachtas committee.
The Dublin South deputy is the chairman of the Committee on Finance, Public Expenditure and Reform – a role for which he receives an annual allowance of €9,500. He will lose that allowance when he formally steps down as committee chairman in the coming weeks.
[Update, November 29: Shortall has contacted TheJournal.ie to outline that though she is entitled to the severance pay, she has opted against claiming it. We are happy to update and clarify this.]