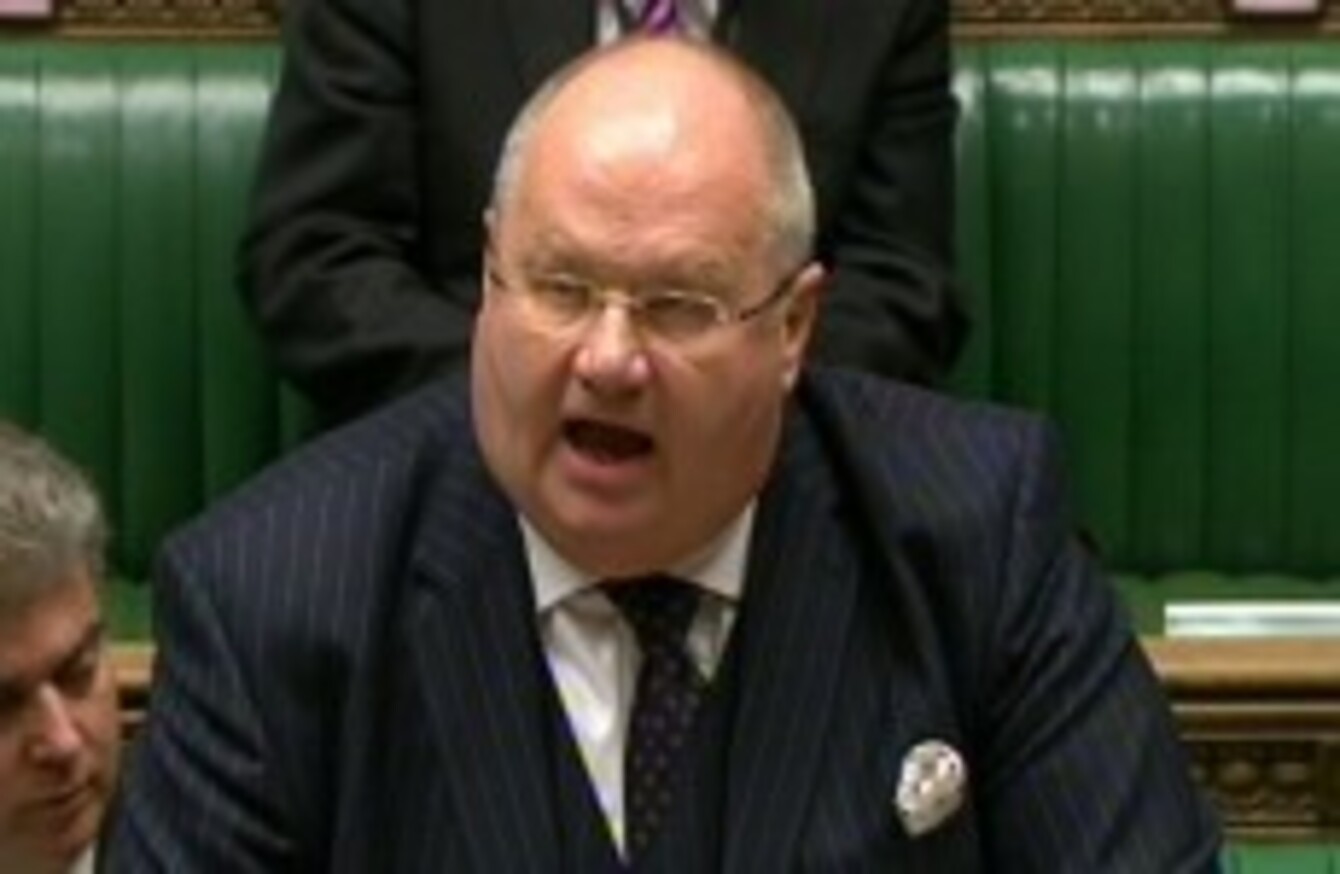 Eric Pickles
Image: PA Wire/Press Association Images
Eric Pickles
Image: PA Wire/Press Association Images
THE UK GOVERNMENT is set to take over Rotherham council following a damning report into the town's handling of child sexual exploitation claims.
Allegations of criminal behaviour are also to be investigated.
The Times reports that two councillors and a police officer are being investigated on suspicion of having sexual relations with abuse victims.
"As a Cabinet, whatever the details, as the political leadership of the council we must take responsibility," a statement from Rotherham Borough Council's cabinet read.
"We therefore announce our intention to resign our positions as soon as transitional arrangements can be put in place."
The report, commissioned by Communities and Local Government secretary Eric Pickles, found "a pervading culture of bullying, sexism, suppression and misplaced political correctness which has cemented the council's failures".
He described the council's leadership as "wholly dysfunctional".
"Misplaced political correctness has cemented the council's failures," Pickles said, "It needs a fresh start."
An earlier report revealed that at least 1,400 children in the town had been subject to rape, violence and trafficking by gangs of older men from 1997 to 2013.
Source: Press Association/YouTube
Investigators today described a culture of "complete denial" among local officials about the city's child sex abuse problem.
Today's report, led by government official Louise Casey, was commissioned to ascertain their ability to handle the issue, and found it to be incapable of protecting children from harm.
"We do not accept that Councillors with a long history in Rotherham did not know about the scale and extent of CSE. We conclude that they did not act," it reads.
Overall, Inspectors have not been impressed with the calibre and grip of leading Members. We have reluctantly concluded that they cannot be left on their own to lead the Council out of its current responsibilities.
The National Crime Agency said:
The NCA can confirm that the matters referred are allegations of potential criminal behaviour. Operation Stovewood [the investigation into criminal allegations of non-familial child sexual exploitation in Rotherham]  is not investigating any misconduct matters.
"Matters of potential misconduct will be referred to the appropriate body. For policing, potential misconduct matters will be reported to the Deputy Chief Constable of South Yorkshire Police, who will determine arrangements for investigation in liaison with the IPCC where appropriate."
Meanwhile, a New Zealand judge will lead a wide-ranging inquiry into alleged child sex abuse in British society, it has been confirmed, in an attempt to restart a troubled probe that has seen two previous chairwomen quit over perceived conflicts of interest.
Home Secretary Theresa May told MPs that New Zealand High Court judge Lowell Goddard was appointed new chair of the probe, which aims to find out whether British public agencies — including the BBC, churches and political parties — had neglected or covered up allegations of child sex abuse from the 1970s to protect politicians and others in power.
But the inquiry, announced in July, has been plagued by controversy from the start, with many victims questioning its impartiality and the extent of its powers.
Additional reporting by Associated Press