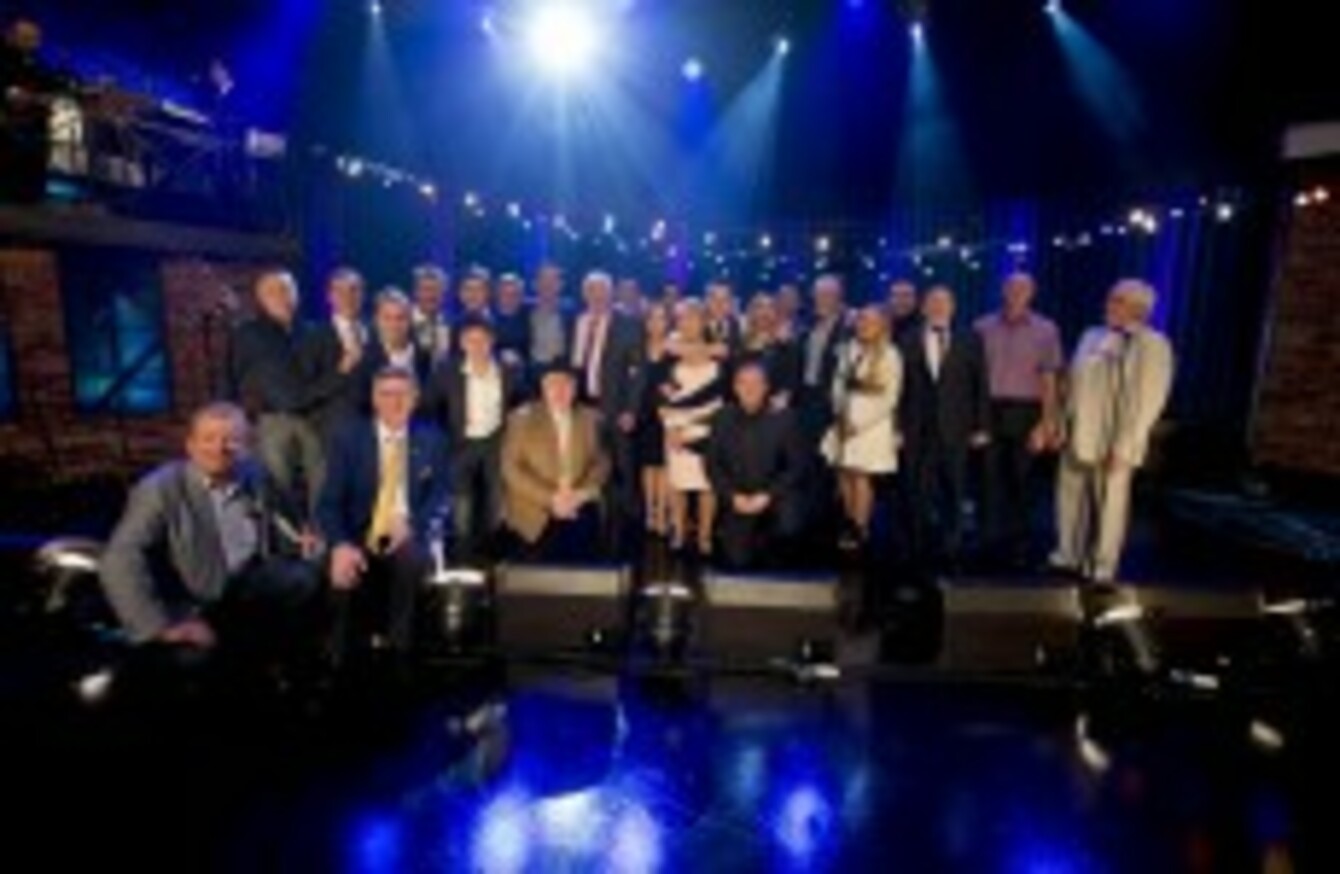 The performers from Friday's show
Image: Andres Poveda
The performers from Friday's show
Image: Andres Poveda
FRIDAY'S COUNTRY SPECIAL edition of The Late Late Show drew in the show's biggest audience so far this year.
Around Ireland an average 707,400 people were watching at any one point to see performances by stalwarts of the Irish country scene.
RTÉ has said today that more than half of the total audience watching television at that time on Friday night in Ireland were tuned in to the programme.
Speaking about it, host Ryan Tubridy said, "We knew that country is huge when we decided to have this special, so it's not surprise to us that so many people tuned in on Friday night.
It was truly one of the most enjoyable Late Late Show's I've ever presented and the reaction to Big Tom's appearance, and that very special performance of Four Country Roads, was something to remember.
It is estimated that the total audience who watched any part of the programme was as much as 1.3 million people.
Performers on the show included Daniel O'Donnell, Big Tom and Nathan Carter.
Appearing before the country segment got underway, actress Saoirse Ronan appeared to talk about her new film Brooklyn and Irish rugby coach Joe Schmidt spoke about the nation's recent World Cup efforts.
The show also hit record highs for the number of people streaming, with 6,300 tuned on RTÉ's web player.