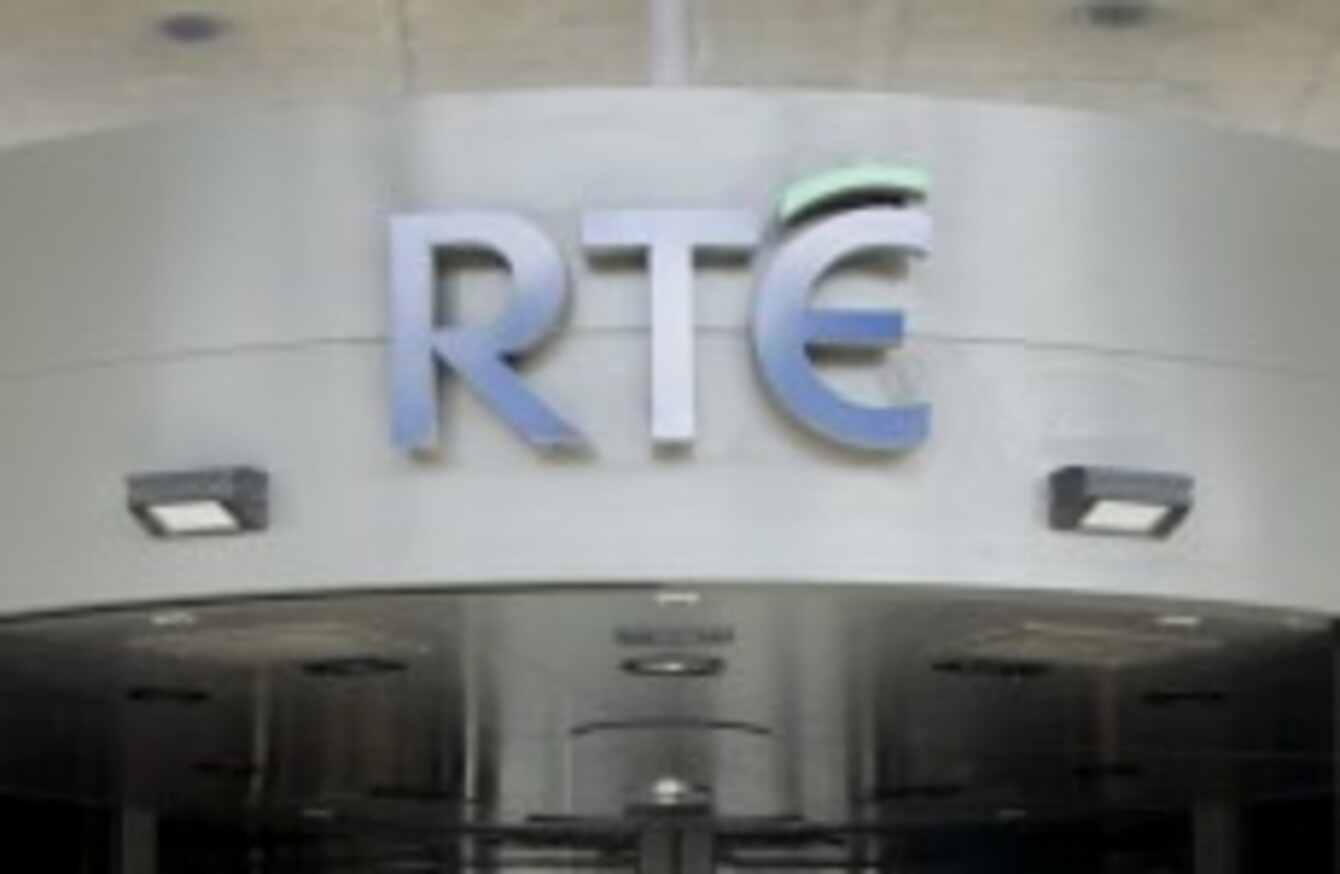 Image: Mark Stedman/Photocall Ireland
Image: Mark Stedman/Photocall Ireland
RAIDIÓ TEILIFÍS ÉIREANN has denied that it deliberately timed the release of its top presenters' salaries to minimise media coverage – after a Labour TD described the timing of the details as "strange".
RTÉ published the details – relating to the salaries of its ten highest broadcasting earners – at 7pm on Friday night, less than an hour before the beginning of the Republic of Ireland's Euro 2012 play-off against Estonia.
Friday had also seen the inauguration of Michael D Higgins as the President of Ireland – meaning most newspapers would already have allotted significant space for the two events, and not left much room left for the RTÉ release.
The figures showed that the ten highest-earning broadcasters earned €3.95m between them in 2009, the year for which the most recent figures were available.
The timing of the release was labelled as "strange" by Dublin Central TD Joe Costello, who this afternoon commented: "People in the media know exactly when to release material to get the most impact, or to get the least impact."
However, an RTÉ spokesperson denied that there was a deliberate attempt to release the figures on a busy news day, saying:
The figures and statistics issued on Friday were released on the first day on which they were available, verified and checked for public release.
Costello also told TheJournal.ie he felt the RTÉ earnings figures had grown unacceptably high, and that people on the public payroll should never earn more than the Taoiseach's salary of €200,000.
"I think the Taoiseach has the most responsibilities, and the most difficult job, in the country – and I don't think there's anyone who argues that they have a more responsible job or work harder than the Taoiseach," Costello said.
The TD said politicians and senior civil servants had all shouldered heavy pay cuts, and that he did not see "why the same situation shouldn't pertain in relation to other people in the public sector."
The RTÉ figures showed that Pat Kenny was the highest earner in 2009, the year in which he gave up hosting the Late Late Show and moved to The Frontline.
Kenny's company, Pat Kenny Media Services Ltd, earned €729,604 that year, with 2fm presenter Colm Hayes coming tenth in the list with earnings of €213,954 – a salary which still exceeds the current wage of the Taoiseach, Enda Kenny.