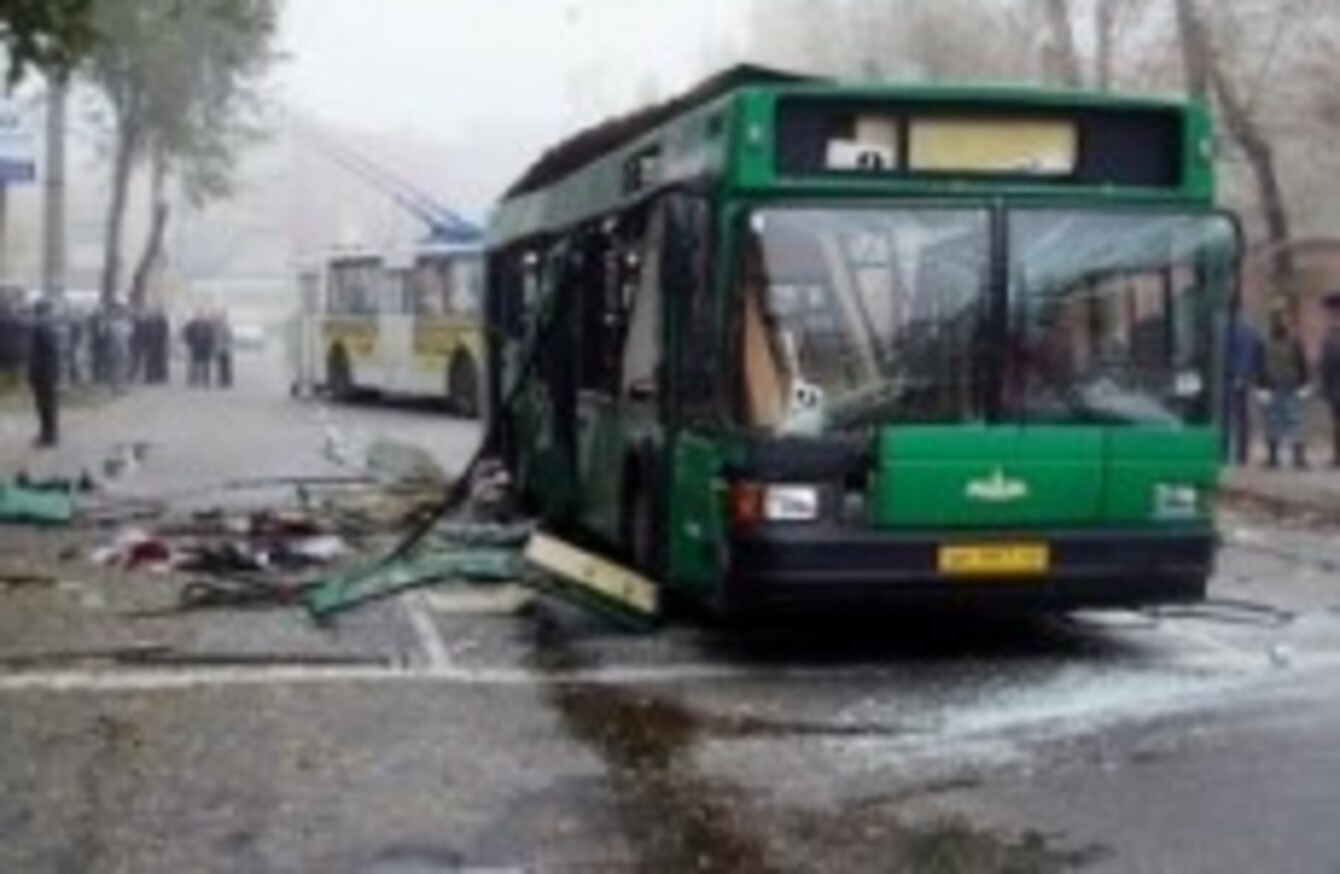 Image: National Crisis Management Center of the Russian Emergency Situations Ministry
Image: National Crisis Management Center of the Russian Emergency Situations Ministry
A BOMB BLAST rocked a passenger bus in the southern Russian city of Volgograd today, killing at least five people and injuring 17 others, officials said.
Ten people have been hospitalised, says the National Crisis Management Center of the Russian Emergency Situations Ministry.
The blast was caused by "an unspecified explosive device," the National Anti-Terrorism Committee said in a statement.
There was no immediate information about who might have carried out the bombing or why. The anti-terrorism agency, which is part of the Federal Security Service, said investigators were on the scene.
A total of 40 people were on the city bus at the time of the explosion, said Irina Gogolyeva, a spokeswoman for the Emergency Situations Ministry. She said at least five died and 17 were injured.
Many of those injured are in a serious condition, the state news agency ITAR-Tass reported.
Ministry of the Russia Federation for Emergencies said The Russian Emergencies Ministry planes are ready for possible transportation of the injured.
Over 150 people and over 30 units of equipment are working at the scene.
Additional reporting Associated Press