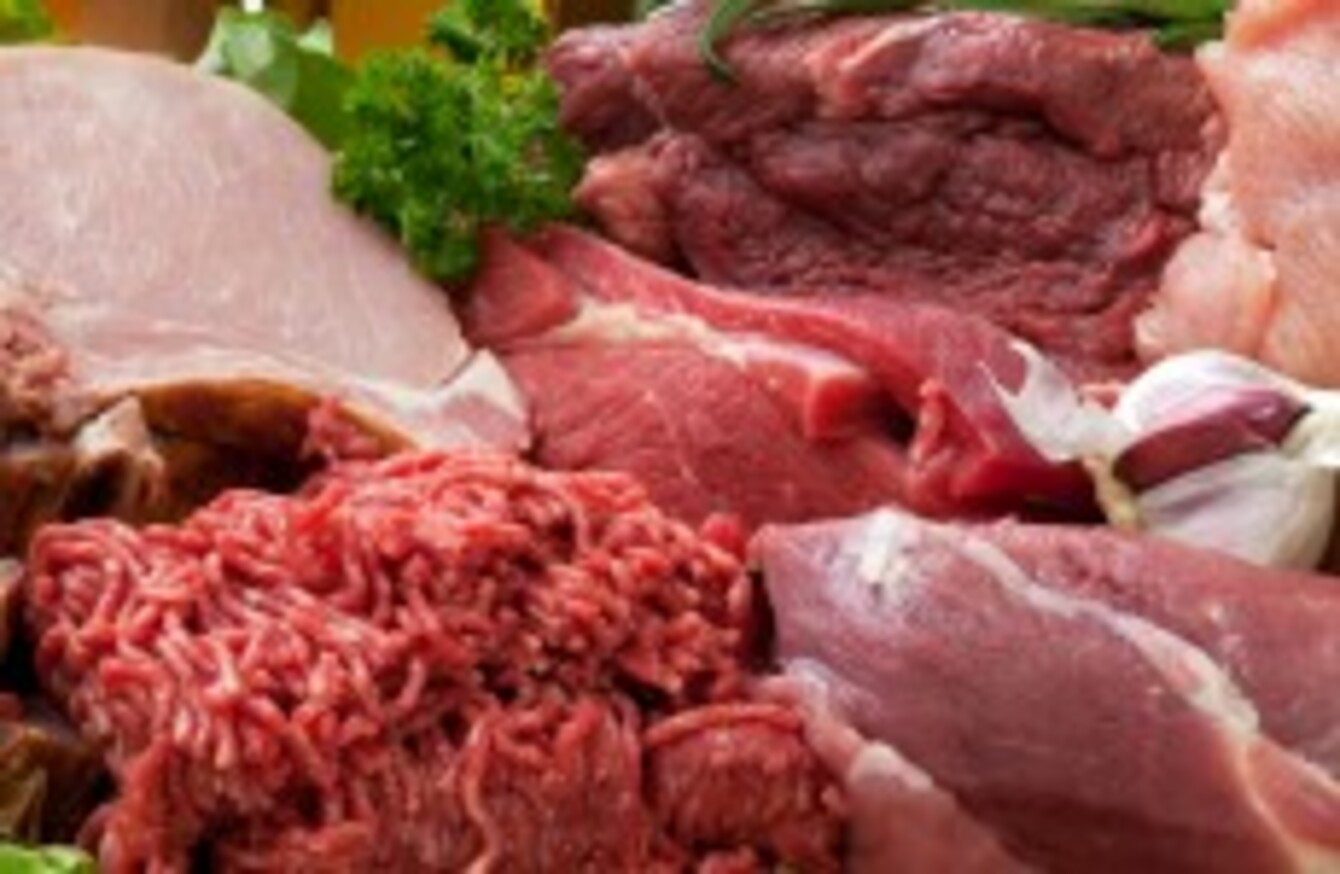 Image: Shutterstock
Image: Shutterstock
LIVESTOCK THAT IS being stolen from farmers and being slaughtered in illegal abattoirs could end up entering the food chain that consumers eat.
Speaking on RTÉ's Prime Time last night, Roy Robinson from the PSNI said they believe there are illegal abattoirs in the border region involved in these activities known as "rustling".
He said that often the facilities in which the stolen animals are slaughtered will be little more than a room with a metal table and saw to cut up the carcases.
Illegal abattoirs 
Professor Chris Elliott from the Institute for Global Food security spoke of one illegal slaughter house near to the Irish border, stating that it was "very well equipped" and had modern facilities, which he said shows the amount the of "sophistication" taken to set up a facility that could deal with such a large number of animals.
Almost 9,000 cattle and sheep have been stolen on this island from 2012 to date.
Official figures from the Department of Agriculture state that 555 cattle south of the border were stolen from 2012 to date.
New official Garda figures sourced by RTÉ Prime Time indicate that the number of sheep stolen since the beginning of 2012 is actually almost four times greater than cattle. Gardai figures reveal 1,979 sheep have been stolen between 2012 and 2014.
Garda Inspector Fergus Treanor  confirmed that there are three criminal gangs involved, who go out and steal animals to order.
Professor Elliot said:
The number of animals that appear to be rustled right across the island of Ireland appears to be increasing. These animals have to be ending up somewhere, the likelihood is they will end up the food chain; they will go to illegal slaughter and will end up being sold in some shape or form to Irish consumers.